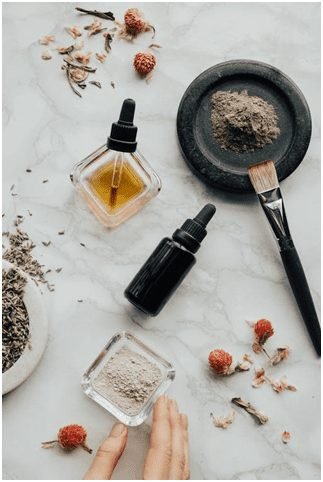 Last Updated on July 6, 2023 by
Your skin is something that you can never take any risk with. A little mishap can damage your skin. That is why you should be aware of the top cosmetic brands in the world that are making the safest beauty and personal products.
Many people often opt for cheap makeup brands which are not safe for the skin. They are made up of toxic material which may cause burns, acne, skin breaking, or severely damage skin.
If you want to keep your skin glowing, you must not compromise on the quality of skincare and cosmetic products at all. You don't have to do extensive research on cosmetic brands because we are going to tell you about the top cosmetic brands in the world right here.
5 Best Cosmetic Brands in the World
We considered many factors, such as quality, sales rate, and overall brand image while curating the list. All the following brands have top-notch quality products loved by people around the world.
So without wasting another moment, here are the top cosmetic brands in the world!
1. LVMH
The French cosmetic brand is set to dominate the industry with its groundbreaking, high-quality products. LVMH is easily considered the top cosmetic brand in the world this year so far.
LVMH was founded in 1987 and they now have over 60 subsidiaries and each of them manages several elite brands. LVMH is known for the luxury goods that include high-end clothing, cosmetics, jewelry, spirits, perfumes, watches, wines, fashion accessories.
Even though everything produced by LVMH is loved by the consumers, their perfumes, eye shadows, lipstick, and body & face foundations are best-selling products.
Read More: Here you know all about cosmetic and plastic surgery
However, being a luxury brand, their price range is around $18 to $160, so almost anyone who is enthusiastic about makeup can taste the luxury!
So you know where to shop next!
2. Maybelline
Who doesn't know Maybelline?
Maybelline has been around for more than 100 years and has been leading the cosmetics industry ever since. Maybelline became part of the world-known French cosmetics company L'Oreal back in 1996.
Maybelline is still the fan favorite in 2021 and almost anyone who is remotely into skincare or beauty owns at least one beauty and personal product by Maybelline.
If you're looking forward to buying eye shadow, lipstick, lip balm, highlighter, kajal, or nail products then rush to the Maybelline store as soon as possible and fill your cart!
Their product price range is from around $3 to $590, depending on what product you're looking for.
3. MAC Cosmetics
There's no way we would talk about top cosmetic brands in the world and not talk about MAC Cosmetics, one of the most commercially acclaimed brands ever.
MAC Cosmetics was founded in 1984 and is one of the best cosmetic brands in the world with one of the highest market caps. Originating from Toronto, MAC Cosmetics has been based in New York since 1996 after becoming a subsidiary of the Estee Lauder Companies.
The MAC Cosmetics fans recommend their lipglass, lipsticks, foundations, and eye shadows. Anyhow, all of their beauty products are of high quality and are in the price range from $10 to $90.
4. NYX Professional Makeup
Named after the Greek Goddess of Night, Nyx, this makeup brand has lit up many people around the world with its wide range of cosmetic products.
NYX Professional Makeup, often referred to as only NYX was founded in 1999 and is based in America and is a subsidiary of L'Oreal. One thing that makes NYX Professional makeup products stand out among other cosmetic brands is that they are completely cruelty-free and approved by PETA as well.
If you're looking for eco-friendly products that are suitable for vegans, then you should definitely check out NYX's vegan-friendly cosmetic range. Their foundations, glosses, matte lipsticks, and primers are something you must try.
Their product price ranges from around $6 to $30, so anyone can easily hoard their favorite makeup products from NYX.
5. Johnson & Johnson
Wiping tears away from babies' eyes for years and years now, Johnson & Johnson is every mother's number one choice for their kids.
Johnson & Johnson was founded in 1986 and has been one of the best cosmetic brands in the world, especially for baby products. Johnson & Johnson has over 250 subsidiaries in 60 countries around the world. They produce First aid products, household products, Tylenol medications, bandages, baby products, Neutrogena skin & beauty products, Clean & Clear face wash, and a lot of other products.
If you are looking forward to buy some things for your baby, then visit your nearest Johnson & Johnson and grab Baby Shampoo, lotion, and oil. On the other, grab some detangling shampoo, hand wash, and face wipes as well.
Wrapping it Up!
And that's it! These are a few of the best cosmetic brands in the world that are never going to disappoint you. The world trusts them with their skin and beauty, and thousands of experts approve of these brands as well.
However, always look into the ingredients of the products before you use them to make sure they contain nothing you're allergic to.
Apart from that, if you are interested to know about How to Make Your Cosmetics Ethical and Sustainable then visit our Fashion category.