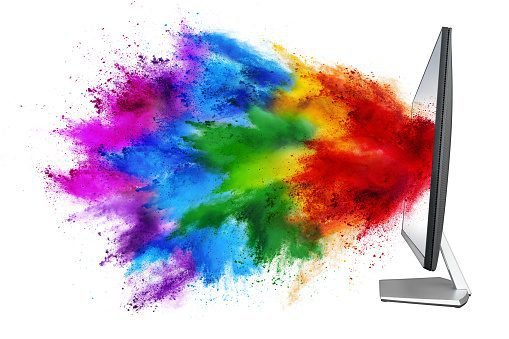 Last Updated on July 18, 2022 by
There was a time when 360p was the best result ever. In the 1990s, people who viewed videos in 360p felt that they watched that video in 4K quality because 144p and 240p were the only results people found in those videos.
But now everything has changed. People don't even like to watch videos in 720p. They demand a video of 1080p at least because YouTube doesn't consider 720p an HD result.
YouTube now considers 1080p videos in HD quality. So technology has improved a lot, and people are getting bored on 720p. These days people only get entertained when they see a video of 1080p quality. Some people love to watch videos at 1440p and 2160p (4K) quality.
4230p (8K) quality has also arrived in the market, but it's expensive. Monitors that support this resolution are expensive. So people don't invest a lot in 8K monitors, but they invest in 4K monitors.
So how can you make the videos in 4K quality? That's the answer you are looking for, and that question provoked you to land on this website.
4K quality videos are made on video editing applications. Some applications are heavy, while some are light. Some applications are difficult to use, and some are easy. So in this article, we will cover the 6 best video editing software for 4K resolution. Each application will be easy to use, and you can easily make videos at 4K quality. "If you think video editing is too complicated and you cannot get a professional result, don't worry; you are not the first to feel this way. To help people in the same situation, we researched the web and found a simple video creation tool that lets you make a video easily".
Here is the list of 6 best video editing software for 4K resolution:
Wondershare Filmora X
Vegas Movie Studio 17
Magix Movie Edit Pro
Final Cut Pro
Adobe Premiere Pro
iMovie
These are the applications where making 4K quality videos is possible. The application I mentioned on the last number is for Macbook users. We will not disappoint the people who use Macbooks. For them, we've arranged this information.
We all know that 4K quality is not easy to produce. If your Laptop or PC Build specs are low, you cannot produce 4K quality videos for your viewers. For that, you need to have a heavy PC Build or Laptop.
Expecting a result of 4K quality on a Laptop with an Intel Core 2 Duo processor and Intel UHD Graphics is not recommended by any means. Your Laptop or PC Build must match the system requirements that these brands have mentioned.
Your Laptop's processor, GPU, and RAM must be capable of rendering your edits at a faster speed and highest quality. If you are facing a problem finding a suitable laptop for video editing applications, don't get worried because I have a solution for that. There is a popular website named Bigeno. You must visit that website to find a perfect laptop for video editing. That website has reviewed numerous laptops related to gaming and video editing. Hopefully, you will find your best machine on that website. So don't forget to visit.
That was an important note that I had to mention, so now let's start reviewing our first application.
Wondershare Filmora X
Wondershare is the parent of a popular video editing application named Filmora. It is an easy-to-use application with countless features, and it's perfect for video editing at 4K quality. You can record, edit and render your videos at 4K quality.
The rendering speed of your video edits depends on your Laptop's specs. If your laptop specs are good, your rendering will be finished quickly. Plus, the result of your video will be in 4K quality.
Filmora X is easy to use, so it has attracted a lot of video editors to itself. It's perfect software for newbies because its navigation is user-friendly. Newbies can easily record, edit and render videos at 4K quality on Filmora X.
This application is available for Microsoft Windows and Mac. So people with Macbooks can use this software without any problem. Filmora has an official website from where you can download and install this Filmora X version.
Vegas Movie Studio 17
Vegas Movie Studio 17 is the 2nd application on our list that is best for video editing. Magix developed and published this application. This application was released after all other applications related to video editing.
The release date of Vegas Movie Studio 17 is 2020. So Magix first analyzed the whole applications of video editing, and after hiring an expert team of developers, they made this application. This application is also good for video editors, but it doesn't offer a free version.
Magix gives you a 30 days trial to test and use this software. In 30 days, the features of Vegas Movie Studio 17 capture your mind. It has user-friendly navigation with eye-catchy menus and easy to record options.
With just one click, you can record, edit and produce videos at the highest possible quality. This application is only available for Windows, so Macbook users cannot use this application.
It is easy to use, but you need to have a high-profile laptop to produce videos at 4K quality. This software requires a lot of memory to complete the current task. So if your memory parameters are low, your Laptop cannot survive its load. So you must read the system requirements before installing this application on your Laptop.
Magix Movie Edit Pro
On the 3rd spot, we have a video editing application famous for fast rendering and high-quality images. Magix Movie Edit Pro delivers fast rendering speed for your videos.
Its parent is also Magix, and Magix also owns the application I've mentioned on the 2nd spot.
Magix Movie Edit Pro is its name whose latest update was released in 2018. It's the best software for video editing with user-friendly navigation. You can quickly load your clips into the motion tracker and edit them from every angle.
Editing videos from every angle is the top priority of Magix Movie Edit Pro users. Video editors like this application because they can edit videos from every point they want.
In the end, they get fast rendering speed. They don't have to wait for long hours to see a 4K quality video.
So what more do you expect from Magix. One last thing that I want to mention is the usage of this application. This application is not good for newbies because it's a little bit difficult to use.
You must learn this application first, then download, install and use it for yourself. Or else, you can face difficulties while creating videos on this application.
Final Cut Pro
Final Cut Pro is the 4th application on our list, and you might wonder why I mentioned this powerful video editing application on the 4th spot. The reason is simple.
Final Cut Pro is difficult to use, plus it's a paid application. People who have entered the video editing field are not willing to invest money in these applications.
I also don't recommend a newbie to invest money without any guide. It would help if you learned from some other newbie-friendly applications, then you must jump on this Final Cut Pro.
This application is hard to use, but its features are outstanding. You can record, edit and produce videos at 4K quality without any issues. Recording a video on every video editing application is easy, but editing that video in the highest quality is difficult.
You can record the videos, but editing that video in the best format requires skills. People who are average in video editing and don't possess professional skills must not use this application immediately. You must be an intermediate video editor before using this application.
The rendering speed, motion tracker quality, and annotations options are best in this application. You can quickly load your videos into the motion tracker, add eye-catching effects and produce videos at the highest quality.
Adobe Premiere Pro
This is such an application that doesn't need any introduction. Adobe has produced some powerful image editing applications. And after few years, it took its first step in the video editing field because the demand for videos was rapidly increasing.
Adobe Premiere Pro is the best video editing application for 4K resolution, and it isn't easy to use. This is not a small application, so it requires a lot of memory for your Laptop. A simple laptop can never run this application because its requirement is higher than your expectation.
To explain this application's quality, I've some news for you. Film-making industries use this application to add effects to their videos. Making a movie is not an easy task because it requires a lot of staff and investment. But in the end, they use Adobe Premiere Pro to add effects in their movie clips. So this job isn't easy because film directors and producers hire a professional staff.
Producers pay a lot to the video editors who can edit their movies. Dead Pool, Captain Abu Raed, and Terminator Dark Fate are popular movies. These movies were edited using this Adobe Premiere Pro. So I don't think I've to explain more about this application.
iMovie
iMovie is the last application on our list that is only for Macbook users. The applications I mentioned earlier also offer Macbook options.
But this iMovie application is specifically made for Macbook users. Apple products have some high-quality images that no one can ever expect. I've seen numerous video editors editing videos on this iMovie application.
So you can also record, edit and produce videos at 4K resolution on this iMovie application. This application is easy to use, and Macbook users don't need to learn anything. They can fearlessly use this application without any problem.
I've mentioned the 6 best video editing applications for 4K resolutions, but I forgot to mention some best apps for video editing on smartphones. You can find those apps on ATOZ APK. This website lists some popular apps related to video editing.
Conclusion
So friends, finally the article comes to an end, and I think I've revealed interesting information in it. If you have any questions, feel free to ask in our website's comments section. We would love to hear from you.