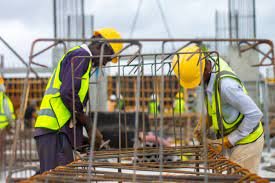 Last Updated on July 11, 2023 by
It's no secret that construction sites can be messy places. But a cluttered, disorganised construction site is not only an eyesore, it can also create safety hazards and disrupt productivity, slowing down work as a result. Fortunately, there are a few simple things construction site managers can do to keep their sites tidy and organised.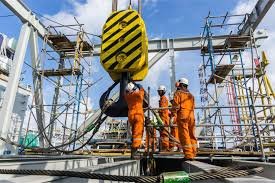 Here are 9 tips:
Schedule regular clean-ups. Set aside time each day for workers to pick up trash, sweep floors, and generally straighten up the site.
Hire concrete waste disposal services. Construction sites generate a lot of concrete waste, so hiring a company that specialises in concrete waste disposal will help you keep your site free of this type of clutter.
Put away tools and equipment when not in use. Nothing makes a construction site look more cluttered than tools and equipment left lying around. When workers are done using something, make sure they put it away in its proper place.
Designate specific areas for certain activities. Don't allow workers to just do whatever they want wherever they want – that will lead to chaos. Instead, designate specific areas of the site for specific activities such as storage, lunch breaks, etc.
Keep a clean office trailer or porta-office. The office trailer or porta-office is often the first thing visitors see when they come to a construction site – make sure it's clean and presentable at all times.
Use bins, signs, and other visual cues to help workers stay organised. Bins can be used to store small items such as nails and screws while signs can be used to designate walkways and exits. Other visual cues such as colour-coding can also be helpful in keeping things organised.
Encourage workers to take pride in their work area. If workers feel like their work area is messy and unorganised, they're going to be less inclined to take care of it. On the other hand, if they feel proud of their work area, they'll be more likely to keep it clean!
Inspect the site regularly. It's important to periodically walk around the construction site to make sure everything is in its place, as this will help you catch any potential problems before they become big issues.
Be prepared for weather changes. Always have a plan in place for what you'll do with rainwater or snow accumulation, as these things can quickly turn a tidy construction site into a muddy mess.
Take these tips on-board for your construction site today
A tidy and well-organised construction site is not only safer and more efficient, but it's also more visually appealing. Construction managers who implement these 9 tips will soon find that their sites are running smoother than ever before!
Generally, construction sites are categorized by building type and the owner of the building. Some of the common types of construction sites include residential, commercial, and institutional. However, there are also specialized industrial sites, such as oil refineries, steel mills, chemical processing plants, and nuclear plants.
The primary objective of a construction site is to ensure the safety of workers, passersby, and the surrounding environment. This can be done by following a code of practice. These guidelines will guide the owners and managers of the construction site to identify and manage risks on the site. However, these guidelines are only practical if they are used by all employees.
In addition to security, safety equipment such as fire extinguishers and ladders must meet certain standards. Also, employees must be certified for handling hazardous materials.
Construction site security begins with physical barriers, such as full perimeter fencing, locked access gates, interior lighting, and fire extinguishers. Other items that may be required include containers, first aid kits, toilets, and washing areas.
Safety signage should be placed at each entrance to the construction site to remind workers of their responsibilities. It should also provide information on first aid kits, fire extinguishers, and emergency kits.
Construction sites are often located in a highly populated area. This can lead to delays. In addition, there are complexities in obtaining permissions and funding. This can also delay the construction process.
A construction site may also require ongoing minor works to correct defects. It is also important to remove debris and rubbish on a daily basis.
Apart from that if you want to know about Are Oil and Gas Investments Worth It? then visit our Business category.