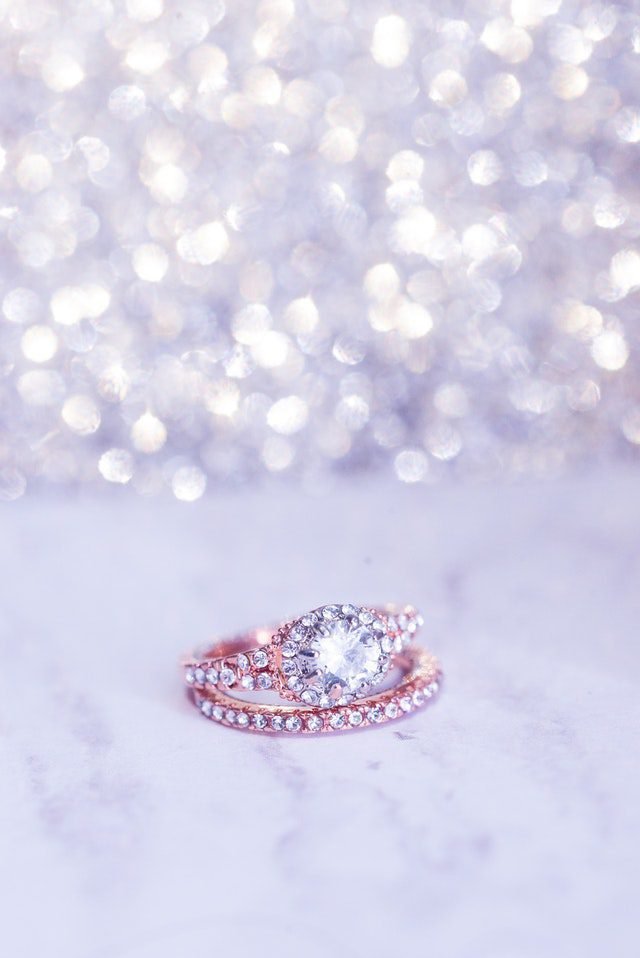 Last Updated on May 17, 2022 by
Buying an engagement ring isn't as easy it seems to be. The engagement ring represents your love and dedication to your life partner and therefore has to be special. A lot of people don't know how to begin their search for the ideal engagement ring and end up making blunders. This guide lists down the mistakes that one should avoid while buying engagement rings for their partner. Number one factor when looking at buying online jewellery is your budget and CARAT. This is something that can easily be narrowed down by doing a bit of comparison shopping between various online shops. 
Not Putting In Enough Research
This is the most common blunder that people commit. If you don't do enough research, you miss out on a lot of other affordable options. Therefore, you must know what options are available withing your range so that you can make an informed decision. Oftentimes people enter a jeweler shop and buy the first thing that catches their attention. Never do this. Look for other designs. Compare the prices. Remember that buying an engagement ring is a significant investment and therefore take time to choose the best one.
It's obvious that not every one will have equal knowledge regarding jwellery and that's completely fine. You can consult an expert and get some recommendations. You can look upto the internet for suggestions and tips. If you intend to buy a diamond engagement ring, we advise you to know about the 4 Cs of diamonds before proceeding to make any purchase.
Not following a strict budget
Before you start to go through the various designs of rings for your engagement party, you must keep a strict budget in mind. Set a budget that you can afford. When you begin your search for the ideal engagement ring, you would know that there isn't any limit. There are rings starting from as less as Rs. 50,000 and ranging upto 1 crore. So, when you follow a strict budget, your number of options gets automatically narrowed down which makes it easier for you to choose from.
Not customising the diamond rings
Like we already mentioned below, a lot of people don't know about the 4 Cs of diamonds and therefore they don't ask their jeweler to customise the rings. People are always excited to buy a diamond ring for the love of their life. But, most of the times, they have nto go beyond their budget to afford a suitable design. In this case, what one can do is choose a diamond of bigger shape and slightly low quality or a diamond of smaller shape but amazing quality. Compromising on any of the 4 Cs would help people remain within the budget and buy their favorite diamond engagement ring too!
In this regard, we would like to advise people to choose a diamond of H colour and above. The diamond should have a clarity of SI1 or more. Also, make sure the cut grade is excellent or atleast very good. When you remember these specifications in mind, you automatically get some of the best designs that are worth your investment. Any diamond ring fulfilling the above criteria would be white, sparkling and crystal clear.
Buying from any random jeweller
There are several types of jewellers and sellers in the market. You must be careful of the fraudulent ones. Especially when you are buying your engagement ring, you mustn't trust anyone other than a reputed, trustworthy jeweller. We would advise people to not order engagement rings or other previous ornaments online. You must be aware of the presence of notorious sites that dupe customers into believing they are a dedicated jewellery provider.
Even if you are buying it online, make sure to check the certifications of the site. Check the reviews and see if people have bought anything from them previously. Also, don't forget to look for negative comments specifically.
If you are looking forward to buy engagement rings Melbourne, look for any reputed store near you. Before you decide to buy a ringe you have selected, compare the prices with other jewellery shops too. Ask your relatives and friends for recommendations. If the jeweller fails to customise the ring as per your choice, step out of the shop. Remember that any dedicated jeweller would strive to come up with the best designs that cater to the demands of his customers.