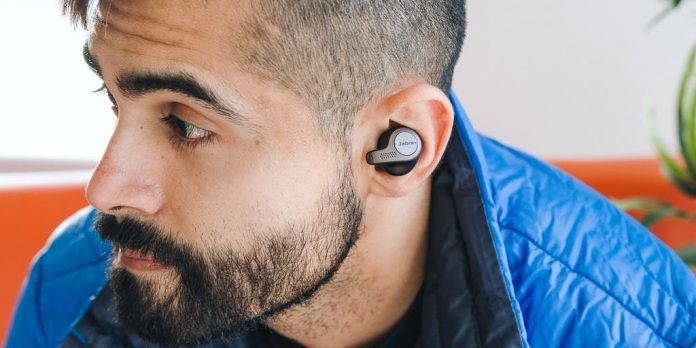 Last Updated on February 5, 2023 by Faiza Murtaza
When it comes to music and entertainment, we have come a long way. It started with listening to music on stereo systems, then to favorite beats on a walkman, and finally, to the wireless earbuds.  
Now, more people are joining the "no-strings-attached" revolution. We must ask, "Why won't they?" It comes with a lot of benefits, including complete freedom from cords & wires and a cool outlook. The list of benefits from wireless earbuds is endless, and you should grab a pair.
However, some people are still hesitant because of the myths and misconceptions in the media. So, it is time to debunk these myths and lay bare the facts.
A Brief about Wireless Earbuds
Before debunking the myths, let's start by answering the big question, "how do wireless earbuds work?" These are exactly as their name suggests, earbuds that connect to a digital device, such as your computer, gaming console, smartphone, or stereo speaker, without requiring cables.
The earbuds use technologies such as SBC and Aptx that deliver wireless signals over Bluetooth. Therefore, they are very effective for listening to music or exercising where you do not want to get bothered with the pesky cables. They also work excellently when attending meetings and functions, such as e-classes, where 100% concentration is needed.
Common Myths about Wireless Earbuds
Wireless Earbuds are Meant for Fun Only
You are likely to come across claims that wireless earbuds were developed for fun alone and not functionality. This could not be any farther from the truth. The best wireless earbuds are designed with quality in mind, meaning that you can also use them even for other purposes like making calls and addressing an online meeting.
They feature an inbuilt mic that allows you to get notified about an incoming call. In addition, you can talk with earbuds with no difficulties. They also come with a feature referred to as Mono that makes answering calls or addressing a meeting similar to talking on a phone. Therefore, you only need to tap a button to take a call without reaching for the phone!
The Sound Quality of Earbuds is Poor
This argument could only have been correct sometimes back, but not anymore. Although they might look small, they pack a great deal of advanced technology that guarantees top sound quality. The best wireless earbuds use dedicated processing chips for rapid sound signal processing to deliver awesome sound quality.
To enjoy even higher sound quality, you should note and stay within the recommended Bluetooth signal range. Make sure that the batteries are also powered.
The battery of Wireless Earbuds Drains Fast
This argument can only hold if you buy a low-quality wireless pair of wireless earbuds. However, it will not be an issue when you select top-rated models. For example, Happy Plugs has designed its earbuds with improved chipsets that require more time to drain the battery. You can get earbuds that will deliver up to seven hours of continuous playtime, which is more than most people want on a single stretch.
If you require more play time, perhaps because you are on a long flight, simply toss the earbuds into their case. There we go! We have debunked the common myths peddled out there and demonstrated the reasons why you should buy wireless earbuds. Remember that we are talking about high-quality wireless earbuds designed by trusted brands. You can always count on Happy Plugs to get the best earbud models, such as the Air 1 Pus Earbuds True Wireless Headphones, with advanced features that guarantee quality sound, durability, and the utmost value for money.
Read More: Here's Why Your Earbuds Need AI
Apart from that, if you are interested to know about Gadgets and Electronics then visit our Technology category.