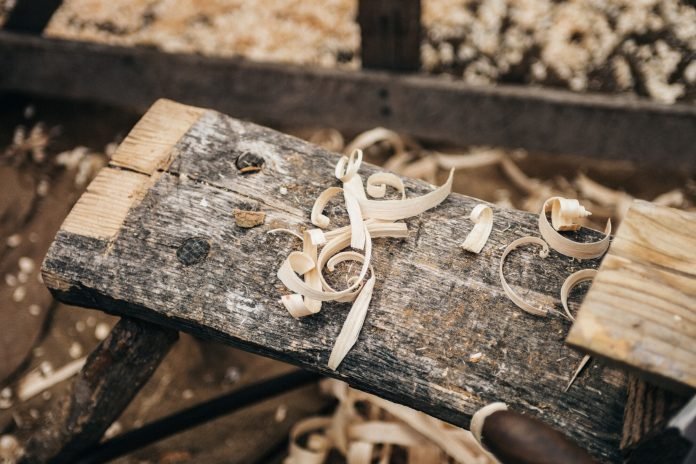 Last Updated on May 9, 2023 by Umer Malik
If you're considering new types of hobbies that involve arts and crafts, welcome to the party! Sales of crafting goods absolutely skyrocketed last year and the year before, and continue to boom. More and more of us are learning the absolute joys of creating something of our very own, and expressing ourselves through our art.
Like many newbie crafters, you might be wondering where to start. There are many types of arts and crafts out there, each of which has its own appeal to certain types of people. If you're trying to figure out the best arts and crafts hobbies for you, we're here to help. Read this two-minute explainer to find the main types of arts and crafts out there today.
1. Woodwork
One of the most popular types of art trends in the past year has been the huge rise in the popularity of woodwork. This describes the use of wood to create a wide variety of artistic and functional objects. As this beginner woodworking guide by justcraftingaround explains, you can make utensils, bowls, jewelry, furniture, and more with the right woodworking tools. 
2. Fiber & Textile
This is a broad category that represents one of the most widely-pursued art therapy options around. With fiber and textile crafts, you are using materials such as wool, acrylic, silk, and cotton to create items for artistic and functional use. This would mean knitting a beautiful sweater or cross-stitching a quirky wall hanging, or creating a cute and cuddly teddy bear. This hobby has very low entry costs, as the materials you need tend to come cheap.
3. Ceramic & Glass
Ceramic and glass crafts are also really popular right now, largely because of how soothing and therapeutic the production process is. We highly recommend taking a pottery class at least once in your lifetime, so that you can experience the bliss of the unmolded clay running through your hands. With this hobby, you can create truly beautiful and meaningful homeware in the form of drinking glasses, vases, plates, and more.
4. Stone & Metalwork
This is a more complicated craft that has higher costs to entry, but many people find it incredibly worthwhile. As a stonemason, you can learn to create statues and home fixtures in your spare time. With metalwork, you can create furniture or highly useful items such as light fittings, clothing racks, gates, and more.
This requires a fair amount of dedication, but it is worth it . This is especially when you consider that stonemasonry and metalworking skills are in very high demand, meaning that you could one day turn your hobby into a highly lucrative side hustle, should you wish to go in that direction.
Find the Right Types of Arts and Crafts for You
When you find a hobby that speaks to your inner self and allows you to express your feelings, the benefits for your mind and soul are priceless. If you need more help finding the right types of arts and crafts for you, we have got you covered. You can find more insider tips from our Lifestyle pages today.