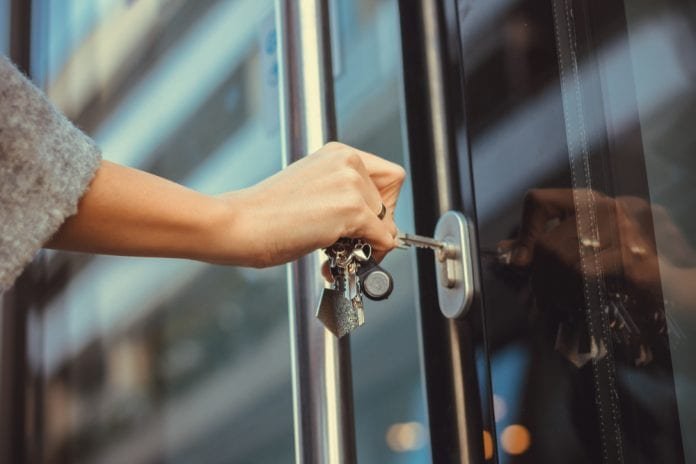 Last Updated on June 17, 2023 by
Introduction 
With people wanting to increase their houses' safety and wanting to ensure that the exterior looks charming and breath-taking, the insane number of options for entry doors have come afloat. Earlier, the only purpose of a door was to keep the house safe. However, now it is about how welcoming your home looks. The doors are equipped with the best safety measure and are made up of the most durable material. This makes them stand firm while also engulfing the memories in the house and keeping them warm. 
Fiberglass Entry Doors
These doors are made up of fiberglass, which does not rot or warp, making them extra durable and efficient. Fiberglass doors have a sleek texture, and their strength is unparalleled. If you are looking for a robust and handsome looking entry door, fiberglass doors are your friend. Fiberglass doors are resistant to cracks and dents, and you can get the best quality exterior at a very affordable price. Not only are glass doors gaining popularity due to their intricate advantages, but they are a blooming endeavor in the competitive market.
Steel entry doors
A thick steel door will provide you maximum security and protection. It can withstand harsh weather along with any manual attack. A steel gauge door is strong and has a shiny surface that makes it easier to clean. Steel doors have a home core insulation that regulates the temperature of the house. If you want to get the best value of your money in terms of a door that will protect your home for decades to come, your best bet is steel entry doors.
Sliding Patio doors
If you are looking for a modern house inlet that syncs with your yard and the interior of your house, you should get a sliding patio door installed. It has an easy application which makes it easier for your children and your furry friends. Since it has a transparent body, it allows for maximum light in your room. These doors are usually kept open because they are among the most acceptable sources for ventilation in the house. Vinyl is the best material if you consider a patio door. It is robust, durable, and cost-effective. 
French patio doors
With Emily in Paris upping the game, French patio doors have seen considerable growth in the market. They are semi-transparent and allow for just the right amount of light and air to get through. The eye-catching feature of French patio doors is the designs on the surface. The entry door is often divided into two equal segments engraved upon them, the most delicate floral or ethereal arrangements. These are the perfect doors if you are looking for something that will compliment the beauty of your house and keep your home safe and intact.
Are the doors customizable?
The doors can very well be custom-made. You can get yourself a French patio door that has vinyl for extra strength. Not only does the interchanging of designs and nature make the doors more versatile, but it also gives them what they might be missing out on. 
Apart from that, if you are interested to know about installing the right uPVC doors then visit our Home Improvement category.