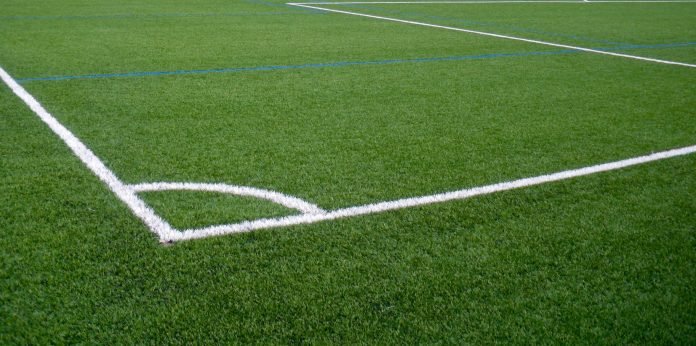 Last Updated on September 29, 2022 by
Although artificial grass may seem like a relatively new grass product in its day, it has been around since the mid-twentieth century. The creation is inspired by the desire of the young generation to have a healthy and fit body. That is why artificial grass has been used for exercise and sports from the start. The Ford Foundation supported this fitness campaign in the 1950s. Especially in urban people who are not suited to new rural communities.
It is a subsidiary of Monsanto Industries that developed the first synthetic turf fiber for use as a substrate for school playgrounds. To encourage the new generation to be athletic and fit In the 1960s, Monsanto Industries produced the first highly recognizable synthetic turf surface that differed from typical grass-like carpets. Later on, this product will be recognized as one of the pioneering synthetic turf brands.
The Chemstrand Company began to conduct experiments and research on 25mm artificial grass. Their goal was to identify factors such as warmth, cushion protection. environment and weather Flammability and sustainability In Providence, Rhode Island, the first public synthetic turf was installed in 1964. The Moses Brown School installation used Chemgrass, another prototype synthetic turf. At the time, it was one of the first large-scale installations ever.
Shortly after, in 1966, Chemgrass was installed at AstroDome Stadium, home of the Houston Astros baseball team, which hosted John A. Wortman "Astroturf" that same year. The AFL football season begins for the Houston Oilers. The game is played on a 125,000 foot astroturf. Indiana State University became the first outdoor stadium to install AstroTurf the following year after a patent was filed in 1965. He received the patent in 1967. Later, in 1970, artificial grass started to use polypropylene. Also during this time, the idea of ​​​​filling began to take shape. After laying the best quality 30 mm grass carpet A layer of sand also starts to act as a filler. This provides a layer of cushion and a layer to keep the blades of grass upright.
In the 1980s, synthetic turf expanded its use to other sports fields, such as football fields and recreational areas. in an effort to reduce the risk of injury. Pads are now used. At the time, however, synthetic turf fields still seemed too early for touch sports. It would later undergo a number of technological improvements that would help create an effective surface suitable for touch sports. The 1990s were a big time for synthetic turf. Due to expansion of use to sports fields, fields, recreational areas. Landscaping for homes and businesses and more State-of-the-art drainage systems allow families and businesses with pets to use artificial grass. The history of synthetic turf includes several important developments in technology and applications. This makes it a futuristic and versatile surface suitable for everyone.