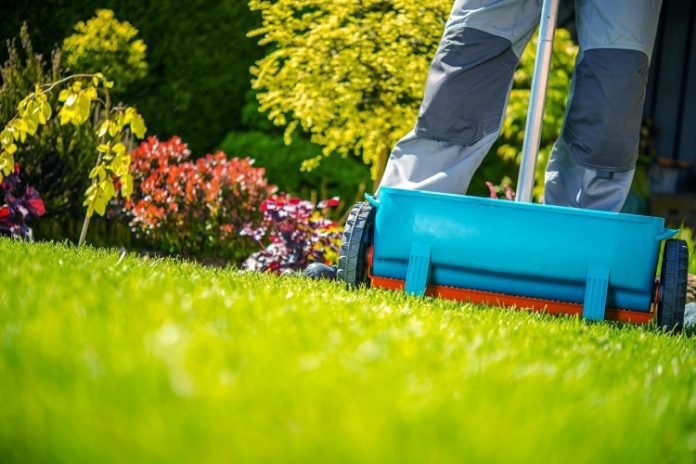 Last Updated on September 12, 2023 by asifa
If you want a vibrant, healthy lawn all summer long, then you've got to fertilize.
Yard fertilization is basically the act of feeding your lawn with the proper nutrients so that it can grow healthy and strong. It helps improve the texture and water retention of your grass, which helps it grow strong and beat out weeds for sunlight and water. A healthy lawn is far less susceptible to stress drought, pests, weeds, and various lawn-infecting diseases.
When you don't know much about yard fertilization, it's always best to hire a professional to do it. In this post, we're going to give you a short guide on how to hire the right fertilization company. Read on and you can rest easy knowing your lawn will be well looked after.
Reputation and Experience
Try to do your research to find a lawn care service that goes above and beyond for its customers. A quick Google search for "lawn care near me" should render you a list of the best ones in your area; from there, start reading reviews from former customers to find a company that's reliable, friendly, and does good work.
When you narrow down to a few companies, look at who has the most experience. For example, Tuxedo Yard Care lawn fertilization is one of the top companies in all of Utah because they've been in business for 16 years and have an average rating of 4.8 stars on Google, so you know you're getting quality.
Eco-Friendly Materials
You should always make sure that your yard fertilizer company is using eco-friendly materials. Your lawn needs nitrogen, phosphorus, and potassium to grow properly, so chemicals are a part of the fertilizer game, but make sure they're coming from an organic source (plant or animal products).
The real problems start to occur when a company uses pesticides or weed killers in conjunction with fertilizer. These things are harmful to the environment and won't do anything beneficial for your lawn either. A good company will be able to maintain your lawn's health without the use of dangerous chemicals.
Soil Testing
The grass that you see coming out of the ground is mirroring what's going on beneath the ground. A quick soil test will indicate the pH level of the soil, as well as which nutrients are in abundance versus which are lacking.
If your fertilization company doesn't do soil testing, then they won't really know the best yard fertilizer to choose, how much of it to use, or if it's working properly. This should be a sticking point on which company you end up choosing.
Price
Last, but not least, choose a lawn care company that offers fair pricing. Try not to go with the cheapest option because it's more likely that they'll have bad practices, use worse chemicals, and won't have the best equipment for the job.
Getting Yard Fertilization Done Right
Yard fertilization is so important if you want a lush lawn all year round, so you need to rely on a company that can get the job done the right way. Follow these tips and you should find a reputable company that uses good practices and won't drain your bank account.
If you enjoyed this post, come back again for more real estate and home tips.