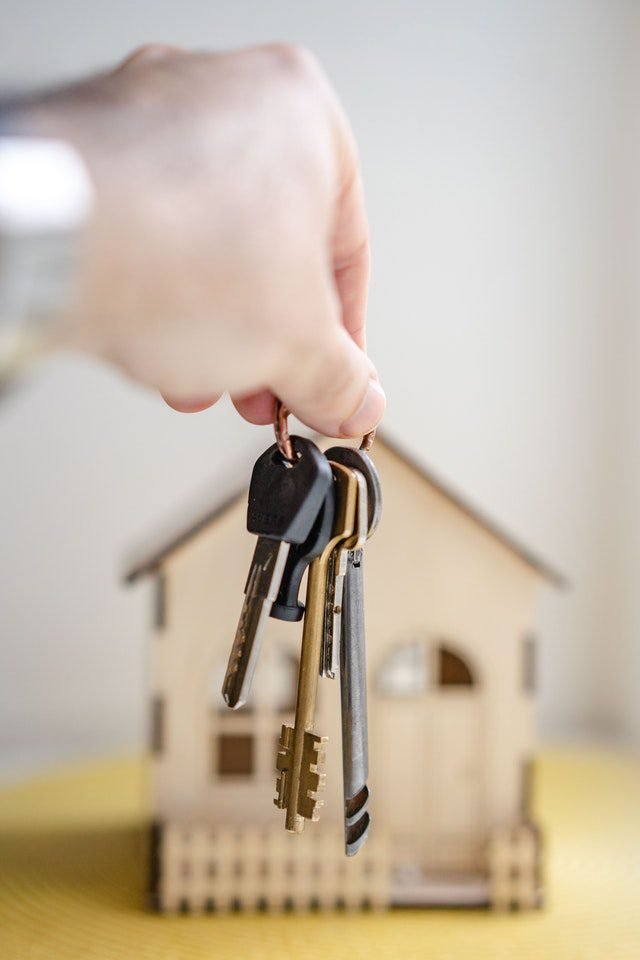 Last Updated on August 1, 2023 by
As per the Zillow research, the property values in the Land of Lincoln have increased by 1.12% in 2019. It is expected the figure will rise to 5.5% in the next year. however, it is important to note that the best Illinois properties may also be difficult to be sold if you don't handle all the things properly such as marketing your house, setting the right price, handling the negotiations, etc.
If you are all set to Selling a house in Illinois and looking for the tips to ensure a smooth selling process, then you have come just to the right place. Here we present you with an in-depth guide that will help you know the entire process to make your selling journey smooth and seamless.
Finding the realtor in Illinois
Selling a home is a high-stake job that involves complex transactions. Since it needs a considerable amount of time and expertise, you may need a realtor. The real estate agent may be hired on a full-service basis or the Flat fee MLS Illinois. In the former, you will have to pay a high commission, and choosing the latter means listing your property on MLS and not providing any other additional services. If you are looking to sell with minimum stress, finding the best top-rated real estate agent is a wise idea.
The best Illinois listing agents can help the local buyers and sellers. They offer expert advice, provide guidance, and support the entire home-selling transaction.
Best time to sell
A successful home sale is also about choosing the right timing. The best time to sell depends on your goal or how urgent you want your home to sell. Fortunately, there are trends that can help you understand and take a call about your home, when is the best time, and how to list on MLS. As per various studies and research companies, May, June, and July are one of the best months to sell a home in Illinois. That is the time when most people sold their houses in the past and got a 6% higher rate than the market value. Also, it was established that the sellers who sold their homes in June recorded a 9% higher premium than in other months.
Since the real estate market keeps fluctuating, it is important to understand the market trend and decide which time of year is best for Selling a house in Illinois.
Setting the right price
Pricing your home is one of the key parts of the home selling process. A higher than required price can keep your home on the market for months. And also, be cautious of not losing significant money on your home. To ensure that you set a fair and just price, the best thing to do is to stay updated about the Illinois neighborhood's market. Study the market trends, explore prices of similar homes in your area, verify starting prices, find when prices drop, and more.
You can also consider a comparative market analysis or CMA done for your home using the services of the real estate agent. It will help you compare your house to others. They take into account the number of bedrooms, bathrooms, the size of your home, recent upgrades, renovations, and more. it will help you calculate a competitive value and match your selling goals.
Showing home
Listing your home is not enough. Prepare your home well so that it can catch the attention of the buyers. Here are the steps to resort to maximize your listing:
Staging your home can upscale the aesthetic benefits of your home and help your home sell faster.
As per the National Association of Realtors (NAR), 44% of the buyer's agents shared that staging homes increase the value of the homes by 1% to 10%. Also, staged homes remain on the market for a very less time.
Stage your home well to show the size, layout, and other essential details of your home.
Consider decluttering and cleaning the space. Get rid of unnecessary things that are alleviating the aesthetics of the home. The buyers like to walk in a clean, mess-free, and comfortable area that smells fresh.
Why not consider affordable upgrades? Target main areas of your home and replace outdated cabinetry, change the old paint, introduce lighting to brighten up the space, etc. Even a simple and low-cost upgrade can create a big impact and make the home look desirable.
Listing Description and picture
The potential buyers who keep searching the homes are often attracted to the listing description. Ensure to use high-quality images to encourage the buyers to schedule a home showing and not move to another home listing.
A well-made list of details is imperative as a fast way of Selling a house in Illinois. It should include the home's unique features. Keep it crisp and short, yet try to include maximum details so that they get a fair idea about your home. Share the main rooms, a number of bathroom features like baths, beds, location, size, unique outdoor areas, and more. ensure not to exaggerate your home's features. Maintain honesty and accuracy so that the potential buyers do not get disappointed when they see the home themselves.
A local real estate agent will help you in all these marketing initiatives, right from putting your listing on the local MLS to marketing your house on social media and other websites.
Offers and negotiations
Receiving an offer is a positive start to the selling process. Once the offer is submitted, you have the option to make a counteroffer or chuck it. Illinois provides 72 hours to respond to an offer.
This can keep happening as many times as you want till the parties reach an agreement or one party ends negotiations. Once you are confident and want to go ahead with the offer, you can accept the same. When the accepting of the offer is done, the purchase agreement can be processed including a list of disclosures with the agreed price.
There is an option of selling your home For Sale By Owner In Illinois. In this option, you handle everything from listing to marketing and negotiations, etc. Else, you can list with a traditional full-service agent to sell a home in Illinois. The agent will help you with everything but he will require a full 2.5% to 3% commission.
One of the best options is the For Sale By Owner with a Flat fee MLS Illinois Listing. Here, the average realtor commission in Illinois is around $15,000 which will ensure high-tech website listing such as Houzeo.com and no need to pay listing agent commission. It allows maximum exposure and a licensed broker is there to help you always. You can check out Houzeo reviews to learn more about them.
Read More: How to Find the Best Real Estate Agent to Sell Your House?