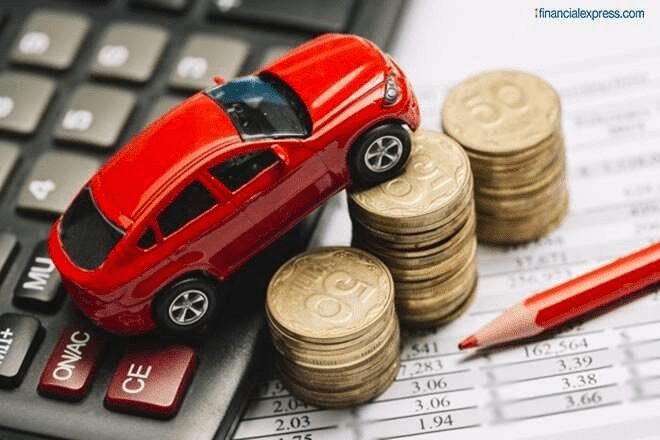 Last Updated on August 1, 2022 by Umer Malik
Purchasing a brand-new car, even with the aid of financing in the form of loans might not be economically viable for many. A more affordable option is to invest in a pre-owned car, featuring the same specifications. Financing the purchase of second-hand vehicles, in recent times, has been streamlined with dedicated credit facilities extended by financial institutions. Second hand car loans offer financing required, in part or whole, to fund the purchase of a pre-owned car.
Nonetheless, availing a pre-owned car loan too requires borrowers to be watchful about certain factors. Thus, undertaking an informed decision is necessary for this matter.
Things to remember before availing a second-hand car loan
Here are 5 points which you must keep in mind before availing a loan for pre-owned cars:
Decide your budget
Your budget needs to be set not only based on the type of car you wish to purchase, but on your ability to repay the loan as well. It would also help you know the amount of down payment you will need to make for the pre-owned car. Take your savings, spending, future liabilities into consideration while fixing the budget.
Ideal tenure
Lenders usually allow a tenure ranging from 12 to 60 months for the repayment of pre-owned car loans. While choosing a shorter term can drain out your savings, a longer tenure would increase the overall interest payment. Thus, choosing the right tenure is essential.
EMI liabilities
The monthly instalments which you will have to pay during the tenure must be an amount which would not strain your finances. You can use an EMI calculator, available on a lender's portal to know the exact estimates of your loan repayment.
Documentation requirements
You will need to submit some essential documents for verification before the lender approves your loan request. Documents serving as identity proof, address proof, employment details, etc., must be kept handy.
Eligibility criteria
Second hand car loans are usually available against basic eligibility parameters. This includes criteria like:
An applicant needs to be aged between 23 and 55 years.
An applicant must be a residing Indian citizen.
Must be employed with an MNC, public or private company or own a business with at least 3 years' vintage.
You must also keep your credit score in consideration before applying for this loan. Applying without checking the CIBIL score is one of the mistakes to avoid while availing a personal loan for second hand cars. You should go ahead with the loan application if your score is 750 or above. A low score could result in loan rejection, lowering your credit score further.
Some NBFCs offer credit options like a personal loan for used cars for better financial assistance. Through such loans, individuals can acquire up to Rs.25 lakh as advance. Such low interest personal loans also extend benefits like instant approval, convenient tenure, Flexi-loan facility, etc.
Financial institutions like Bajaj Finserv also provide pre-approved offers that can make availing these funds faster and more streamlined. These offers can also be availed on financial products like business loans, credit cards, etc. You can check your pre-approved offer by entering your name and contact information.
Make sure to assess the affordability and value-for-money aspect of second hand car loans offered by various lenders. Compare the loan features and benefits before you apply for a personal loan for used cars online to maximise your benefits.
Read More: 3 Top Tips to Choosing the Right Commercial Finance Provider