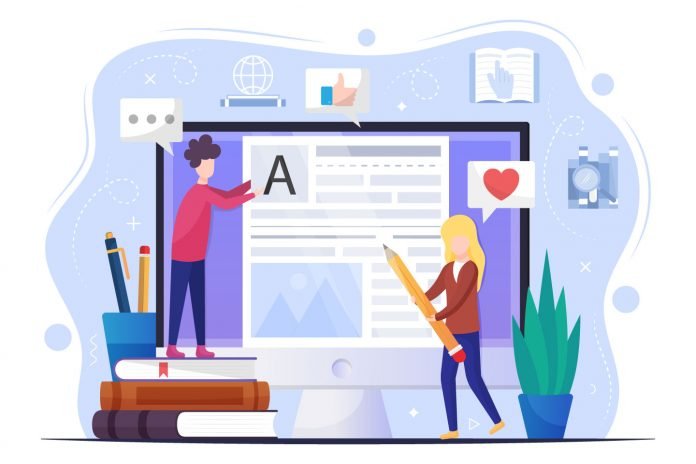 Last Updated on March 9, 2023 by asifa
Customers say that they look for information about products on the Internet before buying it. That's why it's so important that they hit the store page and then take turns as all the information that is yours is opted to buy. So how to introduce information about the manufacturer on the website so that it is attractive for both customers and Google robots? We invite you to read the article in which all mandatory packaging is mentioned.
Product descriptions for customers
How to create good product descriptions? It is not that difficult at all. We must write content that would convince us to buy. It's also a good idea to organize your descriptions and give them the same structure. You can divide all content into paragraphs and give them titles. Thanks to this, everyone who visits your product page will be able to easily view all the basic information. If you run, for example, a cosmetics store, you probably briefly describe your products at the beginning. Then you inform what the product is used for, how it differs from other similar cosmetics available on the market. Finally, you explain why you should bet on your product. You certainly add the way of using a given cosmetic and its composition to the description. You can also add a separate paragraph on which problems can be solved by, for example, a face wash gel – its regular use thoroughly cleanses the skin, preventing imperfections. In addition, it reduces pimples and pimples that appear on the face. Thanks to this description, your potential client will be able to see that it is advisable to include such a cosmetic in his daily care.
In addition, there are some important points to note:
When preparing the product description, do not forget to enter the so-called "technical information" such as: capacity, parameters, model name, etc.
Avoid using complicated language that will only be understood by representatives of a particular industry. Well, unless they are the majority of your customers, then maybe it is worth considering creating descriptions in such a way that they are as useful for them as possible.
It is worth ensuring that the product descriptions are free from grammatical, stylistic and linguistic errors, but I provide this information pro forma, because it is obvious. Also, to get the best results possible you can always use free online apps like paraphrasing tool or grammar checker.
Don't post a wall of text. This completely discourages reading, so as I mentioned above, divide the text into paragraphs, with understandable titles, bold, bullet points. It is best if they immediately inform what we can learn from a given fragment of the text.
Product descriptions for SEO
You need to realize that you create product descriptions for your customers so that they can get to know the solutions you propose as well as possible and decide if they want to buy them. When creating them, however, it is worth remembering that these are texts on which Google robots also work. They bravely follow each line of text and based on that they establish the value of your content. A good description is unique and meets the needs of customers. However, creating a description for SEO entails certain limitations. The text must be of sufficient length – ideally it should be up to 5000 characters with spaces. For the product, you must also define a key phrase and use it in your description a certain number of times (proportional to the length of the text). A number of dedicated tools are used to find and establish key phrases. It is worth taking part in this task, because it is crucial for the success of the entire mission.
Read more: What is copywriting?