Last Updated on November 23, 2022 by
Most of the apps that we use today ask for our location. They do this to improve the experience based on our locality. However, it also restricts us from using apps that are not available in our location. For instance, you may want to play a game that is not present in your current location.
You cannot internally change the settings of your mobile and set a new location. You will have to take help from external applications. It is where location changer application plays a pivotal role. Regardless of why you want to change GPS location on iPhone or Android, these applications help you. In this comprehensive article, we will help you understand how to fake GPS location on iPhone and Android devices.
Change GPS Location on iPhone Using a PC Program
Various applications allow you to change GPS location on iPhone. But you cannot choose the first one you come across; it can be a safety risk. So if you are wondering how to change GPS location on my phone?, we have the answer
Dr. Fone Virtual Location is a PC program that will help you to fake GPS location on iPhone. It is one of the reliable GPS spoofing platforms that offers tons of useful features. Dr. Fone is a reputed brand that offers a wide range of solutions to make our lives easier.
Reasons to Choose Dr. Fone Virtual Location Platform
There are valid reasons why we recommend this location changer application, and here are them:
Built With Usability in Mind: The developers of this application have kept usability at the core of this platform. You can easily fake GPS location on iPhone with just one click.
Appear Anywhere: If you want access to a powerful AR game that is only present in a particular location, this location changer platform is the one for you. The virtual location platform will ensure that location restrictions do not keep you from enjoying your desired activities.
Quick Performance: Contrary to the static GPS mocking software, this location changer is faster and better. You can outline different sports routes by simulating the speed of your cycling, walking, and driving.
Stability: A lot of traditional emulators tend to result in games crashing. However, you don't have to worry about it with Dr. Fone- virtual location. The GPS spoofing application will ensure you have a seamless experience.
How To Use Dr. Fone Virtual Location?
There are no difficult steps to access this application. Here is how you can change GPS location on iPhone through this location changer:
You must install and launch the app from the official Dr. Fone-virtual Location website on your computer.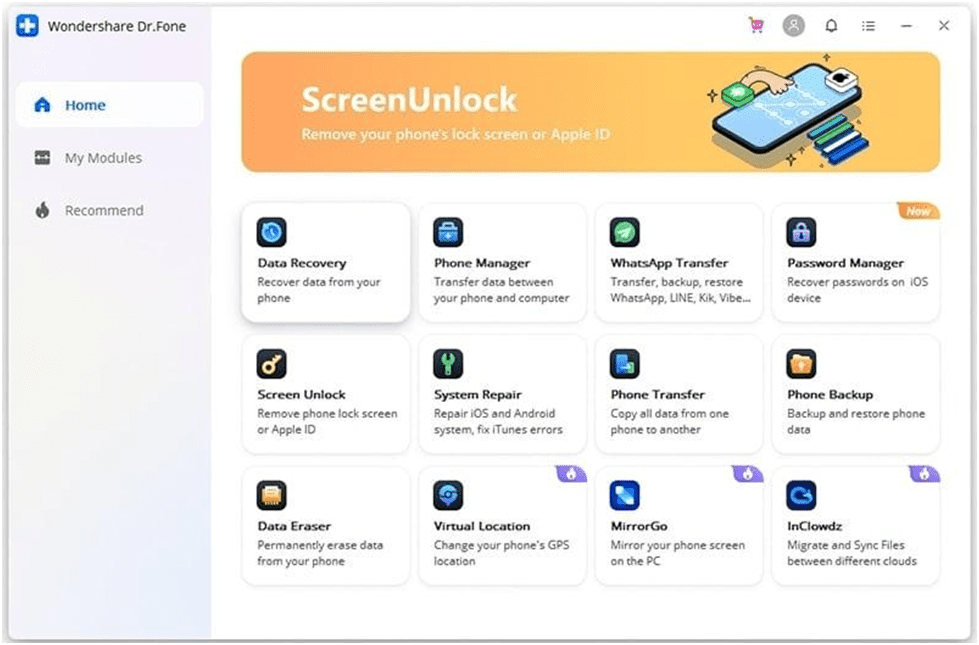 After that, use Wi-Fi or USB cable to connect your iphone or iPad with your computer.
Once you are connected, on the screen will appear your current location. Change it to the location that you wish.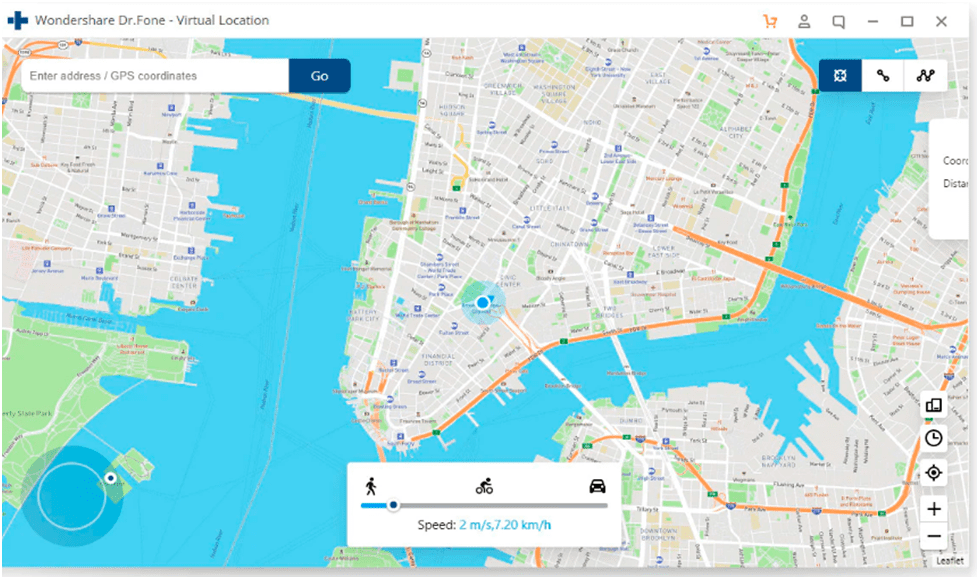 Once you have confirmed the new location, click the move button and the system will update your new location.
Change GPS Location on Android
If, as an Android user, you are wondering,' how to change the GPS location on my phone?', you are at the right place. Now that you know how to fake location on iPhone, it's time to change it on Android devices. Various apps allow you to change location on your phone. Fake GPS Location is one of the best apps to try for this purpose. It is a free to use app that allows you to change your location with ease.
Reasons to Use Fake GPS Location App
Here are some of the main reasons why we recommend this GPS spoofing app for android users:
Easy and Free: One of the attractive aspects of this app is that it is free to use. Once you have launched the app, the only thing you have to do is select your desired location. Additionally, you can change GPS location on phone within seconds.
Wide Accessibility: The developers have kept the interface simple and to the point. As soon as you open the app, you will see a world map. It means that you can select any location that you desire.
Various Maps: The app is built to provide a great user experience. The developers have added multiple maps to make things more convenient for the users. You can access standard maps, satellite maps, hybrid maps, terrain maps, and OpenStreetMap.
Save Favorite: If you have been using some locations regularly, save it in the Favorites tab. So you will not have to type in location every time you use the app.
View History: In case you have not saved your locations, it's okay. You can check the history of the locations that you have selected.
How to Use the App?
Change GPS location on phone with this app in these simple steps
Download and install the Fake GPS app from Google Play Store for free.
Open your phone settings and set Fake GPS app as mock location app under Developer's option.
Select your preferred location and press the Play button on the bottom right of the screen.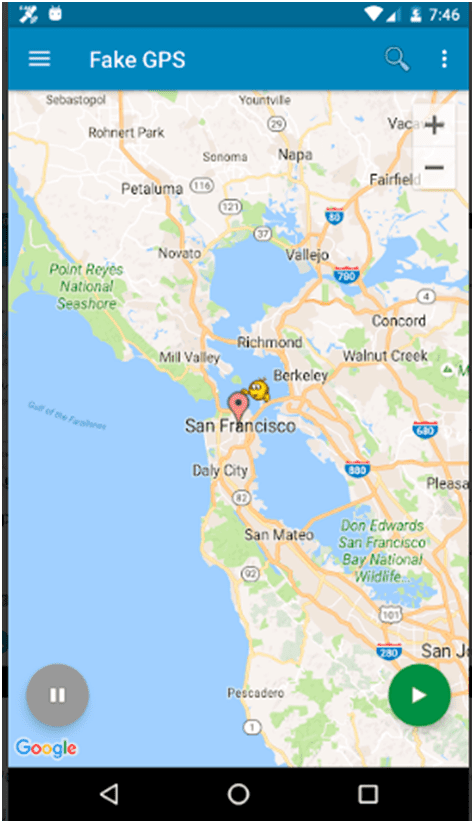 Conclusion
There is an application for everything today, so you are never too far from the solution. These are two excellent applications to fake GPS locations on iPhone and Android.