Last Updated on March 9, 2023 by
When most people dream of their perfect house, they often dream of a luxurious and spacious home on the water. If you have ever considered buying in the emerging real estate markets of residential cruise ships, this blog post is for you! This post will explore the pros and cons of purchasing real estate on a cruise ship. We will also discuss the benefits of using your condo as a way to travel around the world and rent it out when you are not using it. You don't need to be MBA real estate specialists to see the appeal in that! So, if you are considering making your dream house a reality, keep reading for an in-depth look at investing in floating condominiums.
What is a residential cruise ship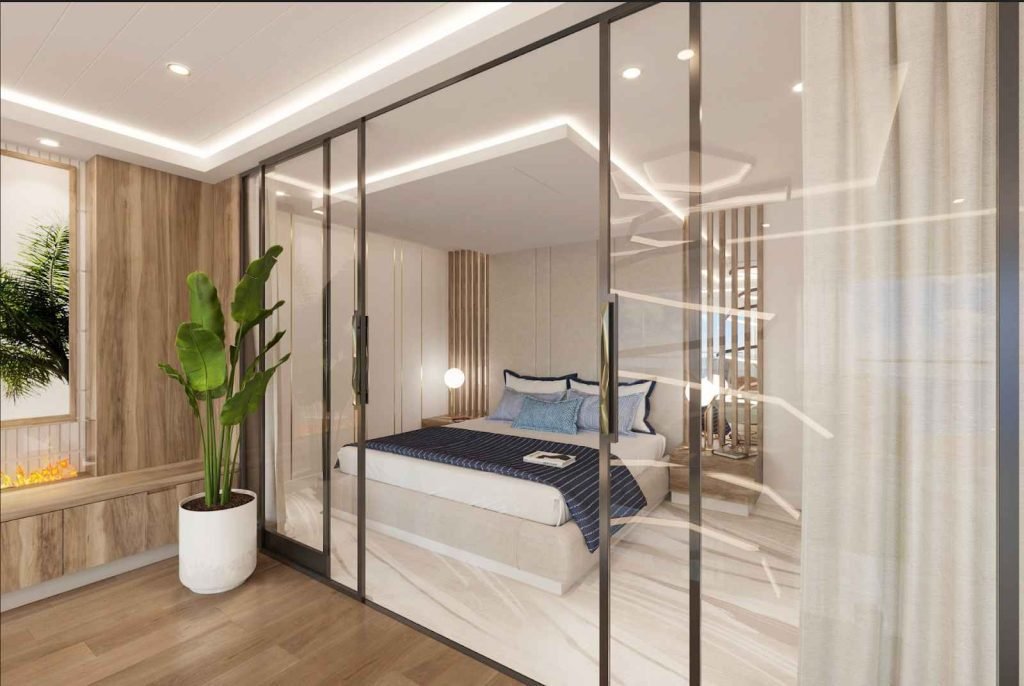 A residential cruise ship is a cruise ship that is designed for long-term living, as opposed to vacationing. These ships often have larger staterooms, common spaces, and more amenities than traditional cruise ships. Residents of these ships typically live on board full-time or for extended periods.
Instead of vacation cabins, the ships feature proper condos designed for living in. They generally range from inside studio condominiums, other units of two to three bedrooms, all the way up to four-bedroom penthouses with sea views and balconies. There is a big difference between an inside unit with no windows and an outside condominium with a balcony, especially from a property investment perspective.
Because they are not restricted by a tight itinerary, these residential ships go at their own pace around the globe, dropping anchor as they please and sometimes spending up to five days in port. Perhaps the best part is they can hop on and off when they please, with the option of renting it out when not in use.
Floating condo owners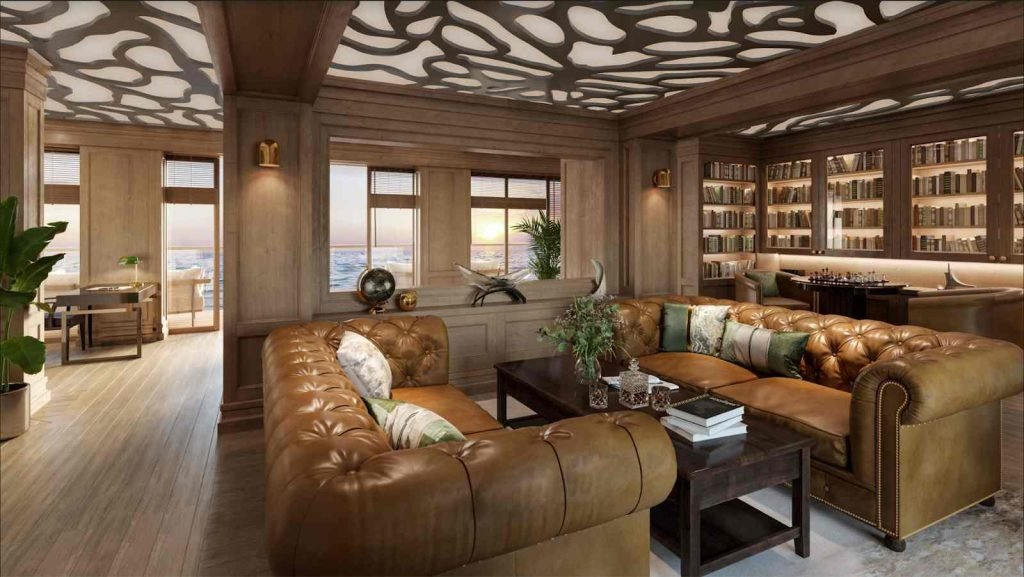 If you are looking for a real estate investment that will allow you to travel the world, condo living on a residential cruise ship is a great option. Aimed primarily at global travelers, these ships often have everything you need to live comfortably, including restaurants, cafes, bars, fitness centers, common areas, pools, and more. And because they are constantly moving to different locations, the condo owner is essentially traveling the world from the comfort of home. As a result, you bring together the best of both worlds; global travel without the hassle of leaving home behind.
Condo on a cruise ship as a real estate investment
You will need to punch the numbers from a property investment and capital market approach point of view. Most residential ships are all-inclusive. This means you pay ongoing maintenance costs that also cover your onboard expenses. These can include food, drinks, laundry, room service, gym, spa, and other facilities and services on board.
Therefore, it's important to determine these ongoing fees and conduct a proper cash flow analysis. Some residential ships, including newcomer Storylines, claim their all-inclusive fees are comparable to what you would spend on daily living in a global city such as London or New York.
Financial and economic importance
The other important factor to consider for your real estate investment is the resale value of your floating condominiums. Is it likely to go up in value over the long-term, much like land real estate? Considering the increasing interest in remote working, traveling families, and world schooling, we expect the asset to increase in value over time. Still, it's important to do your research and get professional investment valuers for your condominium before committing to finance.
The final thing to consider for your property investment assets is whether you will use the condo to rent out for extra money, either long-term or short-term accommodation such as Stayz or Airbnb. We imagine you could charge fairly hefty prices for either option. With proper on-board property management, this kind of ownership could provide lucrative cash flows. After all, who wouldn't want to travel around the world from the comfort of a luxury apartment?
Read More: Things You Need To Be Careful About Before Hunting