Last Updated on September 15, 2022 by admin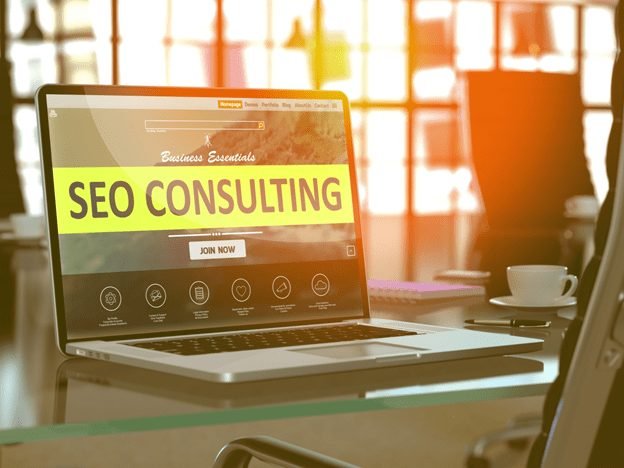 There are over 1.92 billion websites, and all of them are scrambling for the top spot on search engine results pages. Having a website is just part of the process; getting your website noticed by the larger public is the tricky part. With so many websites on the world wide web, expect nothing less than cut-throat competition.
The only way for your website to rank higher in the SERPs is by streamlining your SEO. Smart businesses outsource their SEO operations to SEO companies. The problem is knowing how to select SEO companies that are perfect for your sites.
There's no shortage of SEO companies, and a simple Google search will expose you to hundreds of them. The problem is picking the right one from the plethora of options. If this describes your problem, you're in the right place.
In this post, we'll be showing you everything you need to know about selecting the right SEO company.
Start With Your SEO Goals
Before you go out looking for an SEO company, it's important to first establish your SEO goals. To do so, you'll have to learn how SEO works and why it's important for your site.
With that out of the way, you need to figure out what you want from an SEO company. Do you just want to rank higher or do you need a website overhaul to strengthen your online presence?
The best way to establish your SEO goals is to think about the aspects of your website that you'd like to improve. Maybe it's the design, or maybe you want it to be more mobile-friendly. Regardless of your issues, writing them down brings you a step closer to finding the right SEO company for your needs.
Check Out Reviews and Testimonials
With all your SEO goals down pat, the next step is to find a handful of companies that seem worthwhile. A simple internet search should help you find a few worthwhile companies for your SEO. This is part 1; the second step is to check the companies' reviews and testimonials.
Reviews and testimonials give you insight into what previous clients have to say about the SEO companies. You can learn about their reliability, service quality, pricing, and a lot more. You may also want to have a peek at their case studies to get a glimpse of their professionalism.
You can find reviews on the SEO company's site, but read those with a pinch of salt. It's common practice for some companies to write their own reviews. For honest and unbiased reviews, consider checking out authority review sites like The BBB and Yelp.
Check the Company's Knowledge and Expertise
One of the most important things to consider when picking an SEO company is the company's knowledge and expertise. You want a company that can hold its own in terms of SEO proficiency. Learn more about the company's processes and work culture before settling on one.
A few key things to pay attention to include their customer service, transparency, and staff experience. An SEO company that checks these boxes is more than capable of taking your website to the next level.
Find a Company With Data-Tracking Capability
Proper data collection and management are imperative to the success of your website and your entire business. As such, it's important to find an SEO company that can track and manage all your company data. This includes customer contact information, traffic influx, click-through rates, and other data.
A good company goes further than just collecting and storing companies. A good SEO agency will show you how to integrate this data into your digital marketing strategy. They will show you how you can use data to boost your SEO and social media engagement.
Basically, what you're looking for is a holistic SEO company that covers everything to do with SEO. There are tons of companies like this, but our best pick would have to be Greenerseo.com. Their complete SEO package is just what the doctor ordered when it comes to SEO services.
Look for a Company That Fits Your Budget
Different SEO companies charge differently for their SEO services, with some being more expensive than others. Before you pick an SEO firm, ask them about their package deals and payment options. That way, you can tell whether you can afford the company in the first place.
Schedule a Face-to-Face Meeting
A face-to-face meeting with the SEO company is important because it lets you know the kind of people you're working with. Schedule a consultation so you can get a feel for the company and the people they employ. Most companies would be more than happy to offer a free consultation at your request.
There's always the possibility that the company is located hundreds of miles away from your current location. If that's the case, then a virtual meeting will have to do. Use the opportunity to explain your needs and what you expect from the SEO company.
Inquire whether the company has worked with clients in your line of business and what the subsequent results were. Don't be afraid to ask any pressing questions about their pricing to know whether you can afford them. Remember, this consultation isn't binding, so you can choose another company after the consultation.
Look at Their Portfolio
Any SEO company worth its name will have a portfolio that they'd be happy to share with you. The portfolio will delve into previous projects the company has worked on before. They'll give you a clear picture of what you can expect from the company.
Steer clear of companies that don't have portfolios or don't want to share theirs. It's okay to cut the newer companies some slack, but not too much slack.
How to Select SEO Companies Made Easy
It's essential that you know how to select SEO companies to find the best SEO firm for your website. With all the benefits of SEO, hiring an SEO company is borderline mandatory. Just be sure to explore all your options before picking an SEO company for your needs.
Check out the other posts on the site for more informative digital marketing content.
Read more: How to Choose the Best Digital Marketing Agency in Your Local Area