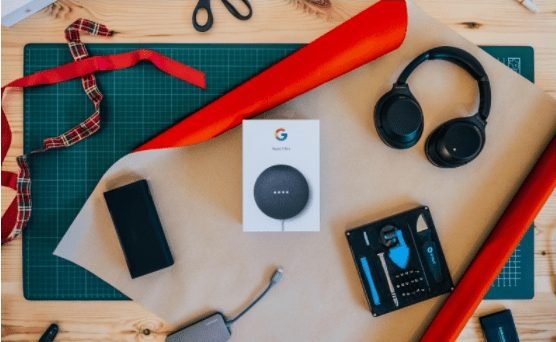 Last Updated on November 24, 2022 by Tabraiz
The holiday season is a time for family, friends, and giving. As the holiday season quickly approaches, many people are starting to think about what gifts they will be buying for their loved ones. If you are someone who loves technology, then there are a number of great tech gifts that you can choose from. In this article, we will be discussing some of the best tech gifts that you can buy for the holiday season.
Here are 3 of the best tech gifts available this holiday season. Each one is sure to please even the most tech-savvy person on your list. So don't wait any longer, go out and get one of these great tech gifts today!
Bluetooth Portable Speaker
If you love listening to music, but don't always want to have headphones in, or if you're looking for a speaker to take with you on your next outdoor adventure, a Bluetooth portable speaker is a perfect option. These speakers are small and light enough to be carried around with ease, and many of them feature long-lasting battery life so you can enjoy your tunes all day long. Plus, since they connect wirelessly to your phone or other devices, you don't have to worry about getting tangled up in cords.
There are a variety of different Bluetooth portable speakers available on the market, so it's important to do your research before making a purchase. Some things to consider include the size of the speaker, the sound quality, and how long the battery lasts. You also want to make sure that the speaker is water-resistant in case of accidental spills or rain showers.
Rechargeable Fruit Blender – A Nice Gift For House Wife:
Rechargeable fruit blenders are a great gift for housewives. They are useful for making smoothies, shakes, and other drinks. Rechargeable fruit blenders come in a variety of colors and styles. They are also available in different price ranges.
Housewives will appreciate a rechargeable fruit blender because it is a helpful tool for making healthy drinks. The blender can be used to create smoothies packed with fruits and vegetables, which are perfect for breakfast or as a snack. A rechargeable fruit blender is also a great way to show appreciation for all the hard work that housewives do every day. The blender can help make their lives a little bit easier, and that is something that all housewives will appreciate.
Pet Grooming Tool- The best Gift For pet lover:
There is no doubt that a pet grooming tool is the best gift for any pet lover. They make it easy to keep pets clean and looking their best. Grooming tools come in all shapes and sizes, making it easy to find the perfect one for your needs.
One of the most popular types of pet grooming tools is the brush. Brushes are great for removing dirt and shedding hair from pets' coats. They come in a variety of shapes and sizes, making them perfect for use on different types of animals.
Another popular type of pet grooming tool is the comb. Combs are ideal for removing mats and tangles from pets' fur. They come in a variety of sizes and styles, making them perfect for use on different types of animals.
Conclusion:
There are many great tech gifts to choose from for the holiday season. Be sure to shop around and find the best deals, and don't forget to enjoy the holidays! Whether you are looking for something for a loved one or for yourself, there is definitely something out there that will fit your needs. So don't wait any longer, head to your online store http://dreemrworld.com/ and get started on your holiday shopping!
Read More: Daily Essentials that you need to keep yourself healthy