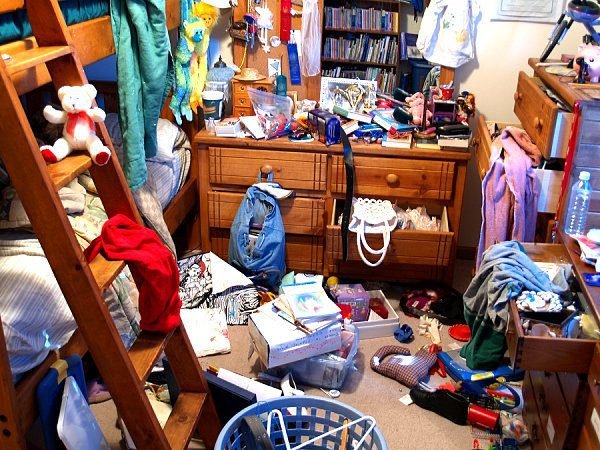 Last Updated on April 13, 2023 by asifa
Are you thinking about decluttering your home? It is very easy to accumulate possessions over the years, especially when you have kids. When this is not managed, it can very quickly take up all of the free space in your home and create a mess in each room. You might find that this is having a negative impact on your home and life. There are a range of benefits to decluttering to be aware of. It can be a major task, but you should find that the rewards are worthwhile, and it might even be fun discovering some of your old possessions. Here are the key benefits of decluttering the home.
Free Up Space
The most obvious benefit of decluttering is that it will free up space in your home. Space is a valuable thing in the home, but it quickly gets taken up when you are constantly adding to your collections. Getting rid of the items that you no longer want or need could free up space that could be used more productively or it could simply help to create more space in the home.
Make The Home More Organized
Similarly, you will find that decluttering helps to keep the home more organized. When you have less clutter in each room of the house, you will be able to keep the space neater, tidier, and cleaner. This will make each room of the house more attractive, stylish, and welcoming.
Improve Your Mental Health
Clutter and mess are known to take their toll on mental health, so decluttering should help you to feel less stressed and anxious in the home. The home needs to be somewhere you can relax, unwind, and recharge, which can then have a positive impact on practically all areas of your life. This is one of the most important benefits of decluttering and one that should encourage most people to get started with the project.
Make Some Extra Cash
Decluttering is also a great chance to make some extra cash. You can sell the items that you do not want or need anymore online and these days, you can make a fair amount by selling furniture, clothes, electronics, appliances, and anything else online. You might even be surprised at how much you can get for your old possessions, and everyone will always appreciate a bit of extra cash, especially at a time when the cost of living is rising.
You Can Minimize Disruption With Storage
Many people are hesitant to start a decluttering project because it can cause so much disruption. While this is true, you will find that it is possible to minimize disruption when you arrange storage from somewhere like Storage Area. This allows you to move possessions into a storage unit while you clear the house and you can then work through the items in storage to determine whether you want to keep them, sell them, donate, or throw them away.
As you can see, there are wide-ranging benefits to decluttering that could make a big difference to your home and life.
Read more: 7 Things to Do When a Pipe Bursts and Floods Your House