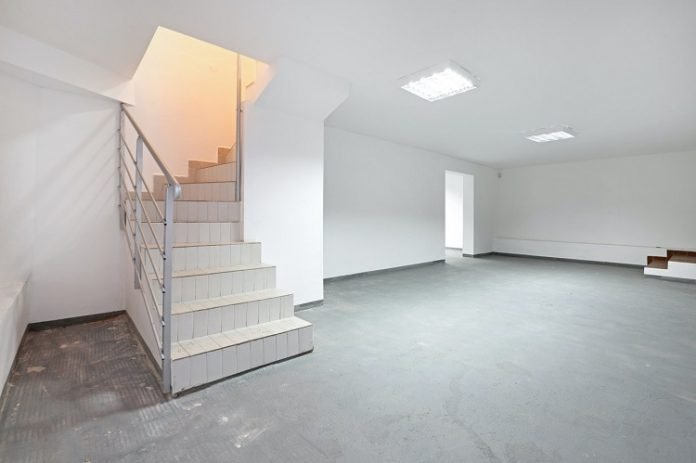 Last Updated on December 10, 2021 by azamqasim
On average, the return on investment (ROI) for a basement is around 70%, which is why finding the ultimate flooring material is a must.
Many homeowners use basements for additional storage space, extra privacy, and in many cases, a potential recreational room. Perhaps you want to change the flooring in your basement, but you're not sure which is the best option for you.
Sounds familiar? Don't worry, we've got your back. Here is the answer to your burning question "what is the best flooring for a basement?"
Vinyl Flooring
Vinyl flooring is a popular choice with homeowners because it withstands moisture and is affordable. You can also choose whether you want a sheet or tile form, depending on your desired decor.
If you want a reputable company to guide you through the process, then check out https://www.floor360.com/milwaukee-flooring/.
Ceramic Tile
Another great option is installing ceramic tiles. Make sure you choose the glazed variety as it is stain and water-resistant, a must-have in basements. Homeowners are also spoiled for choice as ceramic tiles come in a huge selection of colors and designs, depending on your preference.
And, if any cracks develop in the ceramic tiles after several years, then use an epoxy treatment to seal them.
Rubber Tile
If you're not a fan of ceramic, then lay down rubber tiles for another durable option. Homeowners should choose interlocking rubber tiles as they're easier to install and are comfortable underfoot. Further, rubber is renowned because it's water-resistant and easy to clean, perfect if you've transformed your basement into a recreational area.
Engineered Hardwood
Homeowners who want a premium choice should install engineered hardwood flooring. Know that regular hardwood isn't practical because it's prone to scratches and water damage.
But consider composite or plywood as these are durable. Plus, you can choose engineered wood flooring that is fitted over concrete, which is great if you already have the structure sorted.
Concrete Flooring
Love the Brutalist aesthetic? Then show off the concrete, especially if you love a modern look.
Concrete is popular because it's moisture resistant, requires little materials compared to others on this list, and doesn't need a subfloor. But the only downside is that it is notoriously cold, which isn't practical if you live in a colder climate.
Wall-To-Wall Carpet
Although carpet isn't the first material you think of, it can be fantastic for basements.
It's important to note that basements have less moisture than bathrooms, which is great if you want to turn your basement into a playroom or movie theater. Plus, it is an affordable way to improve your home's insulation.
What Is the Best Flooring for a Basement?
Hopefully, after reading this article, you know the answer to "what is the best flooring for a basement?"
Homeowners should consider installing vinyl flooring, concrete, and carpet. You should also check out concrete, ceramic tile, and rubber because they are water-resistant options. Good luck with your search!
Found this article helpful? If yes, then check out the rest of our blog for more tips and tricks.