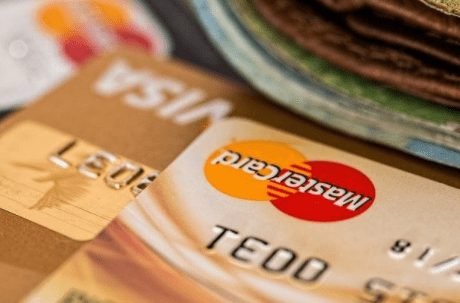 Last Updated on July 11, 2023 by
Bad credit can follow you into the new year after the holidays, but there are proven ways to improve your score.
Let's face it — it's easy to get carried away during the holidays during a normal year. And 2021 was anything but normal. Between the ongoing pandemic, supply chain issues, and soaring inflation, last year made it hard to celebrate on a budget.
So, you did what a lot of people do when they don't have the cash they need. You put it on plastic, maxing out your limits to deliver the perfect holiday.
What Maxing out Your Credit Cards Does to Your Score
This habit isn't necessarily going to tank your credit score outright, but it may knock off some points if you can't pay it all back by the due date.
Relying on the minimum payment from month to month can lead to financial issues in your future. Not only will you pay more in interest and finance charges, but you also can't make a meaningful dent in your balance.
Carrying over a large balance from month to month means you have a high credit utilization ratio. As the second-most weighted factor of your credit score, a high utilization ratio can cause your score to slump.
What Can You Expect with a Bad Score?
Your credit score is a way for online direct lenders to assess your reliability as a borrower. A low score indicates there's a good chance you won't pay them on time. As a result, some online direct lenders won't do business with you.
Faced with rejection, you might be tempted to take out a payday loan in your time of need. Payday cash advance lenders are more willing to work with bad credit. However, they provide high-cost, short-term loans that can be challenging to repay.
If you can't use your credit card as the usual safety net in an emergency, research installment loans for bad credit. Installment loans may provide alternatives to payday loans that give you more time to repay what you owe.
3 Ways to Rebuild Your Credit Score in the New Year
The good news is, no credit score is permanent. If you adopt the right financial habits now, you can slowly pack your file with good instances of credit.
1. Make the Minimum Payment
A good first step is to make sure you can manage the minimum payment on all your debts. The minimum payment will keep your accounts in good standing, which will stave off credit-rocking delinquencies from your file.
2. Talk to Creditors
If you can't make these minimums, talk to your creditors about refinancing options. Many creditors have systems in place to help at-risk customers.
3. Cut Frivolous Spending
Overspending got you into this mess. Underspending will help you get out of it.
To help you pay more than your minimum payments, you'll have to free up cash in your budget. Try to limit how much you spend on discretionary spending like takeout, unnecessary clothing, home décor, subscription services, and booze.
While you don't have to cut all the joy out of your budget, reducing the obvious splurges can free up cash you can use to pay off your debt.
Stick with It!
Paying down holiday debt isn't quick or easy, but these tips can help you launch a meaningful attack against your credit card balance. Good luck!
Read more: How to apply for loans with no credit check?