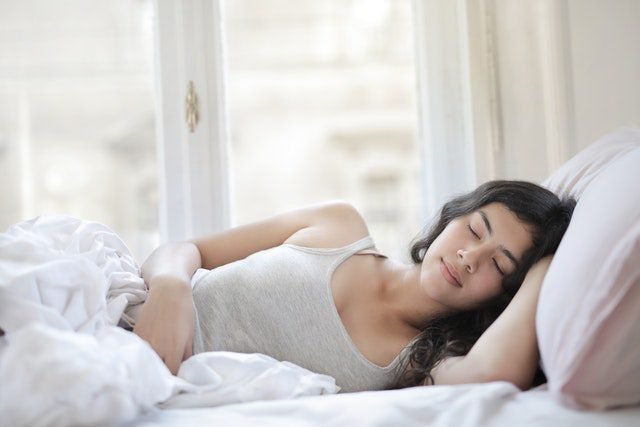 Last Updated on February 21, 2023 by admin
Do you toss and turn a lot at night? Are you facing back or neck pain? Does it take a long time for you to sleep? Do you wake up several times at night? If your answer is yes then the reason behind all of these problems might be your mattress.
While the kind of food you eat, mental health and illness have a major impact on your sleep, many people don't know how significant role your mattress plays in your sleeping cycle.
Your mattress affects how your spine is supported. Most of us sleep for at least 7-8 hours. This means that we send almost one-third of the day on the mattress.
If you don't have a comfortable mattress then it can lead to poor sleeping posture and back or neck pain.
When you sleep your body repairs cells and restores energy. Hormones and proteins are also released which are essential for survival. The brain stores new information and the nerve cells communicate and reorganize. So, if you don't get healthy sleep both your mental and physical health are badly affected.
That is why maintaining a healthy lifestyle and selecting the right mattress according to your body is very important.
There are many websites that let you buy mattress online, however, choosing the right mattress can be confusing. To make things simpler for you we will tell you which mattress is good for your health.
Different Types of Mattress:
Memory Foam or Certified Natural Latex Orthopaedic Mattress for Back Pain:
If back pain is your primary concern, you should buy memory foam or a latex mattress. They distribute the weight of the body evenly which helps you correct your postures.
These mattresses also provide good pressure point relief and improve blood circulation. Latex orthopaedic mattresses have similar characteristics but they are more bouncy and have a cooling sensation to them.
Hybrid Mattress for Both Firm and Soft Feeling:
Hybrid mattresses provide sturdy and comfy vibes. As the name suggests it is a multi-layer bed which includes memory foam, latex, or gel and an innerspring.
The foam layer provides pressure point relief and spinal alignment. Since it is a combination of different materials the bed adapts to most body types.
Whether you sleep on your stomach, back or on side, the hybrid mattresses will provide you with a balanced sleeping experience. Advanced hybrid mattresses have cooling properties as well.
Air Mattress for Couples with Different Firmness Preferences:
Air mattresses offer advanced levels of customization. Two Air chambers are installed in the support cores. You can release air from one chamber to make one side of the mattress softer or add air to make a certain area firmer.
As you can adjust the firmness and softness according to your needs you won't face back or body pains. Another advantage of air beds is that they don't stag easily.
Hypoallergenic Mattresses for Allergy and Asthma Symptoms:
If you have allergy or asthma symptoms then hypoallergenic mattresses will ensure you a good night's sleep.
These mattresses contains allergen-resistant materials such as memory foam, latex, or dust-resistant covers that prevent allergens to settle on the bed. This keeps away dust mites, pollen, dust and bed bugs from the bed.
Most of the foam beds and latex mattresses are hypoallergenic so, you can consider buying them.
Conclusion:
Everyone needs different kinds of mattresses.Some feel that they should buy a hard mattress to prevent joint and back pain. However, it depends upon your sleeping position and body type. In some cases, a sturdy mattress worsens the back pain. To prevent such scenarios, you should test the mattress before you buy them.
Read More: Choosing the best mattress for your back