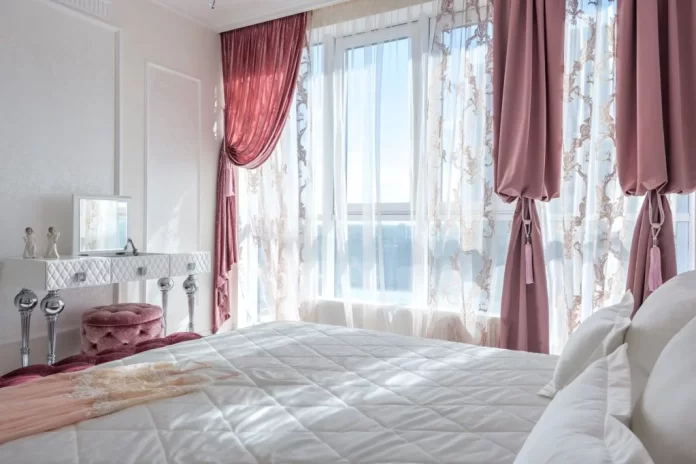 Last Updated on November 15, 2022 by Tayyaba Khan
With the appropriate window coverings, you can accentuate style and color in any space. Curtains can assist establish a room's concept and complete the design by adding a finishing touch. This shopping guide for curtains offers everything you need to know if you're not sure where to begin. Right here, you'll find all the motivation and knowledge you need to get going.
1. Beautiful Curtains Are Available For All Decor Styles
It's best to have some window curtain ideas in mind before you even begin hunting for the ideal pair of curtains. Curtains are a flexible accessory that complement practically any type of decor. A pair of gauzy, shabby chic curtains can perfect for your bedroom if you like a more romantic atmosphere.
2. How To Take Curtain Measurements
Making sure you have the exact measurements is one of the most crucial aspects in buying the right curtains. Unsightly curtains can make a space that has otherwise been attractively designed appear disorganized and chaotic. You may measure your curtains by doing the following five simple things:
Choose a mounting method.
the length of the curtain rod.
Pick the length of your curtains.
Calculate the width.
Check the length.
3. How To Put Up Drapes
It's crucial to understand what you're getting into before you begin hanging your curtains. Although installing curtains is not difficult, it does require some planning in advance. The steps for installing curtains are as follows:
Where your brackets will go, mark the area.
Make holes.
Brackets are screwed in.
attach the curtain rod.
Put the rod in the brackets.
4. The Ideal Drapes For Every Room
There are specific curtains that suit particular spaces the best. Living rooms and bedrooms look fantastic with long, arching window panels. These, however, are ineffective in kitchens. Shorter curtains, such valances or cafe curtains, are typically used to cover kitchen windows.
5. The Best Curtain Fabric Types
How can you be certain to obtain the proper fit for your room with so many different curtain fabric options? For each type of room, a particular fabric is perfect. For instance, polyester drapes look great in bedrooms but are unsuitable for kitchens due to the material's flammability and odour absorption. On the other hand, linen is a fantastic material for kitchen curtains.
6. Finding The Best Curtain Rods
The secret to a stunning window decoration is curtain rods. Your curtain presentation may appear strange if they are hung too high or too low, or if they are the incorrect size for your window. In order to give your windows a majestic appearance, curtains should often be positioned 4 to 6 inches above the window frame.
7. Essential Curtain Components
There is a lot more to window treatments than just curtains and curtain rods. Use gorgeous curtain hardware as an accessory for your drapes! Window accessories like holdbacks, rings, clips, and tiebacks can elevate them to a whole new level.
Apart from this if you are interested to know about 5 Home Improvement Tips Winter Season then visit our home improvement category.