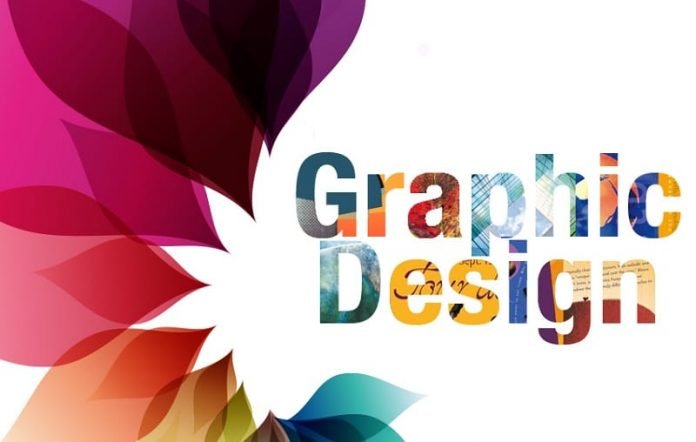 Last Updated on May 31, 2023 by
I agreed that talent alone should be enough to bring you to the helm of graphic design. Unfortunately, that's just wishful thinking. As talented as you may be, prospective employers, are unlikely to consider you if you don't have the much needed and coveted paper in hand that certifies your training in graphic design to become a professional graphic designer.
Certificate
The certificate only does not guarantee your talent in graphic design, but it at least highlights your knowledge base, as well as makes it clear that you have entered the field of your own choosing. The certificate also undeniably states your desire to excel in this particular discipline in the future. After this discovery, the most important question lies in the choice of educational institutes to obtain the necessary training.
Specialization
Fortunately, the options in North America, Europe, and elsewhere are many. In addition, within the broad field of graphic design, several institutes specialize in its sub-elements such as multimedia and animation, visual communication, advertising, web development, etc. This is important that you choose you're major in light of your energy and enthusiasm right now.
You need to understand that the specialization you currently choose will ensure you enter the particular field in which you might want to see yourself. For example, a specialization in visual and sound projects could ensure traction in the media business.
Graphic designers are artists.
Graphic designers must have an artistic bent in life; they must also have a knowledge base that includes art history, painting, typography, illustration, photography, and computer design software.
To become a successful graphic designer, you must have excellent interpersonal skills and the ability to sell ideas to executives. With a keen sense of color, type, and composition, a graphic designer must also know how to present and discuss ideas with corporate clients, understand market research, and work to tight deadlines and budgets. This is preferable to take courses of drawing while you are in high school, to develop a sense of art in your mind.
This is possible to work as a graphic designer without any degree, but most companies prefer graphic designers with a degree. So work toward a bachelor's degree in fine arts or advertising, with a concentration in graphic arts and computer graphics. You can join any School of Art and Design to obtain such a degree. Seeking current computer technology training related to graphics, with electives for business and finance courses.
Training to become professional graphic designer
Then, contact the schools of your choice and, if necessary, send samples of your artwork along with your application. Some schools may also call you in for an interview, so be prepared for it. When you're in school, try to get an internship at a design company or advertising agency. It adds to your resume and provides you with valuable professional contacts for the future. While you study, try to do as much independent work as possible. This will help you build a strong portfolio that you can show off to future employers upon graduation. Always be sure to pay attention to packaging designs and advertising trends across all media.
Online
For information on jobs for graphic designers, the best place to look is the Internet. There are many job openings for graphic designers here. Graphic designers are required in various fields of advertising and printing, and vacancies are also found on the Internet. And remember, the main thing it takes to become a successful graphic designer is to create an impressive design portfolio to present to potential employers so they can get an idea of ​​your graphic design ability.
The graphic designer training, for the most part, includes the completion of the one-man or couple program. Most section-level situations in this field would require the candidate to have a four-year college education; Partner programs are recognized by fewer organizations. Preparation programs are accessible in many schools, colleges, and specialty schools. The substance, duration, and cost of the course change depending on the chosen instructional basis.
A normal four-year college class would encourage substitute students, for example, studio crafts, business illustrations, text styles, typefaces, printing methods, and website architecture. The alternate can also be relied upon to take modules related to the history of manpower; craft brain research, composition, and business. Typically, an associate degree program would only take two years to complete. After all, these projects would focus only on the specialized parts of graphic computerization.
Today, most creators use PCs to help take pictures. A keen eye for color, illustrations, graphics, fonts, and other elements is essential. Furthermore, it is important to always understand exactly the wishes of the customer. Most of the time, the client or supervisor must approve the final work before it is deemed acceptable.
Professional graphic designer can find employment in a variety of industries; this includes advertising, design, and publishing companies. There is the possibility of working as a freelancer or freelance; this would be an interesting option that offers a lot of flexibility and the possibility of working from home.
When reviewing the training programs, it is important to compare as many schools and colleges as possible. It would be desirable to find out how graduates of specific educational establishments have prospered in the workplace. This would allow you to understand whether the programs you are considering are of real value.
Do not enroll in any course without first taking the time to chat with the tutors who would lead the program. This will give you an idea of ​​their level of experience. It would be helpful if the school or university has a placement center that can help graduates find employment after completing their studies.
Cost
The cost of graphic designer training should also be considered. Although there can often be a temptation to go for the school that charges less, by enrolling in such an establishment, you may not have access to the latest software and applications that would be important in the graphic design workplace at the actuality.
Some offer degree courses, while others offer diplomas. Choose a university that has affiliations with the top companies in the field. This will help you land an internship and then help you with a job. Also, choose a school that has the best technology and design software. You can find out by talking to existing students online or on campus.
Apart from that, if you are interested to know about Tips To Choose The Right Graphic Designer then visit our Technology category.