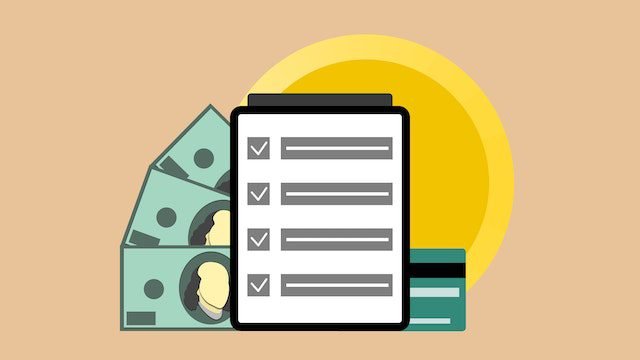 Last Updated on October 2, 2023 by
A zero-balance savings account can be defined as a 'zero balance account' where the account holder is free to operate the account without requiring to maintain a minimum balance.
Any individual can open a zero-balance savings account from anywhere and at any time with the help of an internet connection and a secured device. Online accounts are specially designed for users' convenience, and they can be opened instantly just by using your Aadhar and PAN.
An online bank account with zero balance can be opened instantly after completing the online application process. Fi.Money offers a zero-balance savings account in partnership with RBI-governed Federal Bank, so one can easily sign-up for free and open a savings account online within minutes.
Steps in opening a zero balance online account:
In order to open an online account with zero balance, one has to go to the website of the desired bank and enter the preferred mobile number. After that, the bank is expected to give you a call back on that number.
Next, the bank's dedicated agent does the upcoming procedure. A bank agent is expected to call for further procedures and checks. Once the complete KYC documents are submitted and the KYC check is completed and verified, the account holder can use the online account for various transactions.
After agreeing to the KYC check, the bank agent will ask to switch over to a video call to verify the KYC documents. Most of the banks emphasize Aadhar and Pan Card as their preferred KYC documents.
The documents needed to be submitted along with Pan Card or Aadhaar Card are as follows:
Passport
Voter ID Card
Driving License
A letter issued by National Population Register containing name and address details.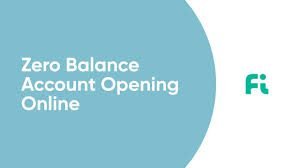 Account Activation Procedure:
After submitting the required documents, the applicant will be asked to pose for a picture (having a plain background). The bank agent will be taking a picture from his side. Once this is done, opening the online account will be completed, and the account will be activated immediately.
An individual can easily deposit money in the account by transferring money from a different bank account. Other items, such as a chequebook, passbook, debit card, and will be sent to the registered address of the account holder.
Having a zero-balance savings account helps an individual manage finances and track expenses without worrying about having a minimum balance.
Conclusion:
A zero-balance account offers more reliability and flexibility when compared to a regular savings account that asks for a minimum balance. A zero-balance savings account offers facilities similar to that of a regular savings account. Fi.Money's savings account comes with a VISA Platinum, zero forex debit card with no hidden fees. One can also use Fi.Money's online savings account to safely stash their savings in deposits, earn additional interest, send/receive payments instantly, analyze expenses, budget smarter, or invest in Mutual Funds.
Apart from that, if you are interested to know about Home Loan Balance Transfer then visit our Finance category.