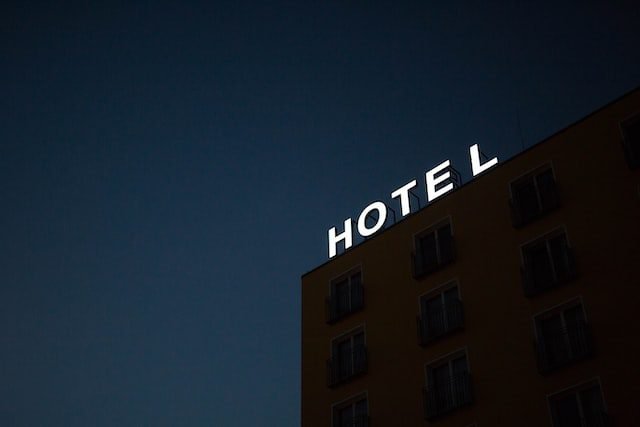 Last Updated on November 23, 2022 by
Do you love traveling to different places and countries? If yes then you should be aware of the different hotels and their rates before going. You can search about it online from different websites. If you don't know where to look or how to get great discounts, it might become expensive. Learn about how to book cheapest hotels online.
A fantastic and reasonable hotel room package can help you conserve hundreds of dollars. So, you can book cheapest hotels online which is the most effective method to save both your time and money. You can search for a well-known online travel agency (OTA) if you are intending to book a hotel in advance.
There are different methods to book cheapest hotels online. Let's start a discussion about it.
1.Search for the Hotel's best Website
If you would like to gain or keep legendary status in a hotel's rewards program, you should make direct bookings. By making a direct reservation, you can benefit from member discounts and receive premium night vouchers and reward points.
It is essential to know that not all reservation companies are made equal. Many websites add hidden charges to the already expensive prices of their services. Different countries have different price rates according to their services. You can search the best website for hotel booking in Kuwait for Kuwait country's services and rewards. 
The companies that offer the lowest pricing and conduct thorough searches are as follows:
Hotels.com:
It requires a member-only price and the 10th-night stay will be free on this website.
Booking.com:
It offers tiered loyalty rates that indicate the more you will book, the cheaper your price will be.
TripAdvisor:
This website shows all the big hotels, hostels, and private accommodations.
Expedia:
It is the best choice for members only and last-minute deals.
Kayak:
This website offers price breakers and kayak maps.
Priceline:
It is the best source to search for express deals, price breakers, and Priceline VIP.
Momondo:
Along with this single website, you can get different price rates for different hotels.
Orbitz:
This wonderful source can let you know about vacation packages and different Orbit reward programs.
Hotwire:
This website gives you information about hot-rate hotels and vacation packages.
American Express Travel:
This website can give you access to hotel collections and fine hotels & resorts.
Agoda:
This will give you a good search functionality for different hotels and their prices.
2.Use Debit or Credit Card for Cheap Rates
Using a credit or debit card with hotel benefits is among the simplest methods to preserve hundreds of dollars on travel. Due to the intense competition among credit card companies, you can earn a significant number of bonus points. You can do this by applying for the cards, passing the minimum spend criteria, and making regular transactions with the voucher.
3.Sign in for Savings and Hotel Rewards
The time it requires to register on a restaurant or reservation portal can give you major members-only discounts. Numerous reservation websites include benefit packages or membership programs. In these programs, you can get credits or free nights after a particular number of reservations.
You must not worry if you are unsure about signing up as your inbox is overflowing with messages. You can still obtain discounts by signing up once to obtain a log-in ID and then clicking "unsubscribe" from all messages.
4.Get Great Rates by Booking Free Cancellation Options
You can get fantastic prices by making a reservation that provides "free cancellation." A lot of entries on most reservation websites are free to cancel. But you should always be aware of the refund policy and find out how long it is good. While purchasing a non-refundable price can result in a bigger discount.
If you will book from the free cancellation websites, you can get your money back without extra charges.
5.Look for the Region-Specific Hotel Chains
You must search for hotels from the more specialized search engines and accommodation providers. You must find out whether there are any local hotel companies or reservation websites you might not be familiar with. For this, it offers you benefits to check on Trip-advisor boards, among friends, and on Google.
6.Use the Sharing Economy
The social economy is based on "sharing", like leasing out someone's house when they are not present there. This has become incredibly popular all around the world. It is because it is much less expensive than hotels.
If you want to reserve a hotel in Kuwait, you can search websites on how to do hotel booking in Kuwait.
7.Get the Hotel's Number from the Website for Contact
You can search for the best website to get the contact number of the specific hotel or restaurant. In this way, you can check which hotel has the best rates and discounts before going there. Also, some hotels will give you specific packages and rewards at specific times and events.
8.Ask for the Cheap Rate Hotels for your Friends
Before going to a specific country like Kuwait, you can contact your friends or relatives to ask for the hotels. They can better guide you on which hotels will give you a reasonable budget range and discounts. In this way, you can save your time as well as your money.
9.Reserve longer Stays for Weekly and Monthly Rates
Night charges can be decreased with long-term stays. Unexpectedly, staying for 7 nights can be even less expensive than doing so for 6 days. Owners prefer longer reservations as they get fewer room changes and lower costs. For example, the weekly and monthly prices on Airbnb are far less expensive than at restaurants.
If you want to get a reasonable price for the hotels, you must book the hotels in advance. You can do a reservation online or from their websites. You must make sure you are searching for the specific country's hotels or hostels.
Apart from this, if you are interested to know about Moving House Or Apartment then visit our Travel category.