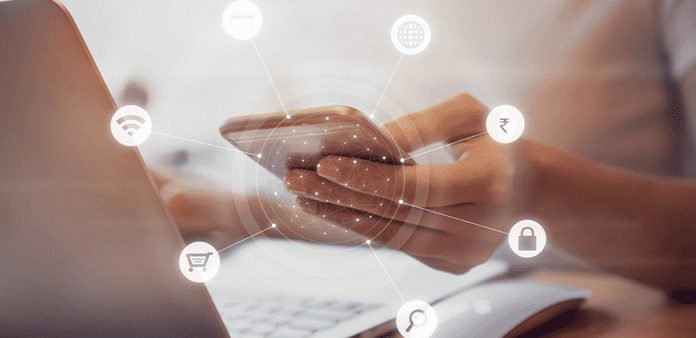 Last Updated on May 21, 2022 by azamqasim
The world of online business has been booming since the past two decades. The arrival of the accessible internet has made many companies and individuals use social media platforms to sell their products or services. There is no need to invest in developing and managing a fully-functional website anymore.
Businesses now consider quicker and easier methods to gather payments, which were conventionally done via websites or online storefronts. So, that easier way comes in the form of a payment link.
Know Everything About Payment Links
Payment Links are a more accessible tool that helps businesses produce customized links that include the information of the products they market. These links might be given to customers using WhatsApp, email, SMS, or other ways. Payment links are a no-code solution, which signifies you do not require integration and can accept payments in seconds.
Advantages of Using a Payment Link
No Need for Coding or Website Integration
You can start directly by creating payment links in three easy steps and receiving payments from customers. There is no urgency in integrating a website or coding to produce payment links.
Make Personalized Checkout Pages
You can develop personalized checkout pages using your brand colors and your logo. You can also choose the payment options you wish to keep in order to enhance your customers' buying experience.
Over 120 Ways to Get Payments
Payment links hold more than 120 payment methods, including UPI, BNPL, debit card, credit card, internet banking, wallets, etc. Your customers can pick from various payment alternatives and pay through their selected mode.
Alert Customers Automatically
Payment links allow you to inform your customers directly through message, email, or any other mode as soon as you produce it. You may also select automatic reminders to ensure your customers pay you in a timely manner.
Facilitate Partial Payments
You can permit your customers to make partial payments on products or services you sell and let them finish the remaining amount once the order is completed. Businesses providing cutting-edge booking alternatives or booking now pay afterward, like bookings at hotels, interior designs, and construction solutions can use this payment feature.
Upload Bulk Links
As your business increases, you may also increase your payment link creation by uploading a .xlsx or .csv file of all the payment transactions you would like to generate. This will save you a lot of time and bypass manual mistakes.
Easy Settlements
Payment links offer businesses real-time statistics on transactions and settlements straight on the dashboard. You may also get deeper into the particulars of a transaction in the reports segment. Complete reports will save enough time for your finance group.
Who can Fully Utilize Payment Links?
D2C Businesses & Small Companies
Small companies and D2C businesses that use social media platforms as the fundamental method for selling their products/services can utilize payment links to create quick links and obtain payments from customers.
Ecommerce Portals and Marketplaces
Payment links furnish a contactless payment option for offline clients who pay through POS or cash. Ecommerce vendors can also take a follow-up on left carts and declined customers for faster payment accumulation through payment links and to enhance conversion.
Utility Service Providers
Links of payment can be employed to get bill payments for utility and related services like gas, telephone, and electricity.
EMI Collection Companies
Non-banking financial organizations and insurance companies can use payment links as an additional source to gather loan EMIs, SIP EMIs, payments of credit cards, etc.
Educational Services
Services such as schools, tutorials, coaching institutes, and educational institutes can now gather fees in significant quantities by sharing links and collectibles with students. Different services, for example, digital courses, Olympiads, and tutors, can also ask for, send reminders, and accumulate test and course fees by using payment links.
ERP Service Providers
ERP service providers can merge a payment link to automate fee payments and unpaid collection from parents without directing them to the application or website login page.
Conversational or Colloquial Commerce
Online businesses that use chatbots to take orders can utilize payment links to allow easy order-making and digital payment assemblage as a component of the colloquial flow.
In brief, collecting payments has never been so quick and easier! So, a payment link by Nimbbl helps you solve the payment issues of businesses without investing in a website and payment framework. Try using payment links today and start receiving payments immediately!
Read more: 3 Digital Payment Trends That Will Take Over 2022