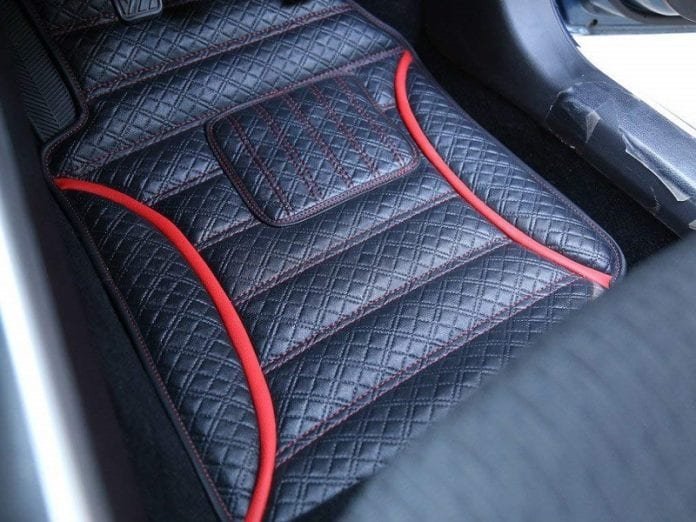 Last Updated on August 22, 2023 by
Whether you just purchased a new car or you've had your vehicle for years, a good set of all weather car mats can make more of an impact on your life than you might realize. All car floor mats aren't the same; far from it. Before you begin searching for a specific type of mat, it's critical to consider several details. Spending some time researching products and thinking about your requirements will ensure that you find the best model of floor mat for your vehicle and lifestyle.
Here are a few points to consider when searching for floor mats for your car floor:
1. Determine the Appropriate Design
Different people have different needs for their vehicle floor mats. Ideally, you'll find mats that will not only meet your demands for protecting your car but also enhancing its appearance, improving your safety and making cleaning easy. WeatherTech floor mats are an excellent option, and they're manufactured to precisely fit specific vehicle makes and models.
2. Analyze the Proper Fit
Choosing ill-fitting floor mats for your car can cause several problems. If they're too small, they won't provide adequate coverage, causing your car's flooring to become dirty. Mats that are too big can cause safety issues, sliding around and bunching up under your feet and behind the pedals as you're driving.
3. Choose the Safest Surface
Choose floor mats with an anti-slip surface, both on the bottom and top of the mats. Make sure they stay secured to the floor while you're driving. The mats must also keep your feet from slipping as you're driving and exiting the vehicle.
4. Examine the Material Make-Up
One of the most important aspects of choosing car floor mats is the material from which they're made. Floor mats are typically made from carpet, rubber, vinyl and other materials. Investing in high-quality mats now can pay dividends in the long run. There's a good chance that they could serve you for the entire time you have the vehicle. Look for car floor mats that are manufactured to meet or exceed factory standards.
5. Look for a Reputable Brand
Several companies make quality vehicle floor mats, which will provide proper protection for a good value. One way to find floor mats that will meet these needs is to look for brand names that have gained an excellent reputation over the years. Also, check out consumer reviews for first-hand information from product users.
6. Consider the Color
Although the appearance of the mats isn't the most critical consideration, nice-looking mats can add more appeal to your vehicle's appearance. You can consider the colors of your interior and choose tones that correspond well. Many of these decisions will come down to your personal tastes and preferences. You can also create unique looks by mixing and matching colors or adding patterns.
When you're ready to find a set of high-quality car weather floor mats and other vehicle accessories, such as 2020 Silverado seat covers, look for a reputable seller online. Choosing the perfect floor mats will protect you and your car while enhancing its appearance and maintaining its overall value.
Read More: Tips You Should Know About Car Rental Dubai In 2020
Apart from that, if you are interested to know about How to clean the inside of your car then visit our Lifestyle category.