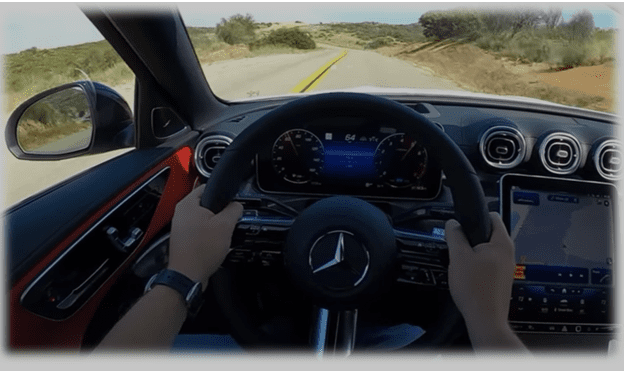 Last Updated on August 1, 2023 by
Auto insurance coverage is a vital detail you should keep in mind when purchasing a vehicle. It is essential due to several reasons. First of all, in most countries, it's the law. In the United States, it's mandatory in all but one state. Second, if you get involved in an accident, insurance helps pay for the resulting damages, which can be very expensive.
While coverage has gotten more costly in recent years, there are still deals like $20 Down Payment Car Insurance. This brings the driver legal auto insurance coverage with the lowest out-of-pocket expense possible. Like Progressive, some direct providers have plans from $20 down, with the first-month free car insurance.
Car insurance coverage types
You should have some information before starting to explore your coverage options. You should know the basic types of coverage you could buy. Below you can find essential data concerning this topic, which would be very useful during your car coverage search:
Liability insurance
This coverage feature pays the costs of injuries produced to other people or damages to other people's property that could happen during an at-fault accident where the insured vehicle takes part.
Collision insurance
This coverage feature protects you against expenses for damages caused to the insured vehicle during a car crash.
Comprehensive insurance
It is a coverage feature that helps you pay to replace or repair the insured vehicle if it is stolen or damaged during an event other than a collision. It covers losses derived from weather conditions, fire, or other calamities.
Supplementary coverage features
Gap insurance coverage
Uninsured or underinsured motorist coverage
Additional special medical bills payment
Factors insurers use to calculate your down payment amount and premium
Auto insurance coverage could be a significant expense for many drivers. Some people might complain about why their monthly premiums are so high. Drivers sometimes settle for policies with add-ons without knowing what they are for or if they are really. This can add to the deposit amount required and the premium expense.
Insurers take several elements into account when they set your car insurance premium. Some of them are:
Your driving history
Country or state where you drive
Your credit records
Make and model of your vehicle
Monthly Miles Driven
Your age
Homeowner or Renter
Many top direct providers are offering affordable $20 down car insurance plans. You could enter "20-dollar auto insurance" in your web browser to get results. This way, you would obtain links to several companies' websites that provide the lowest deposit amounts and low installment payments.
For a liability-only policy, you could get $20 deposit coverage, with low payments from $29 a month. It's important to compare as many quotes as possible to find the best rates and lowest deposits.
Tips for securing cheap car insurance with a $20 down payment
Let's check out some guidelines you could follow to secure affordable coverage, such as $20 down auto insurance. These tips could help you keep your car insurance costs as low as possible:
Review your policy and check rates every year:
There is a lot of competition in the car insurance market. Many companies offer cheaper car insurance rates to survive in the business and beat others. On the other hand, when you are content with a specific provider, they could slowly increase your car insurance interest rates while other insurers lower theirs. Consequently, you should analyze your rates when you renew your car policy periodically. This could help you get a cheaper rate going forward.
Look for discounts:
You could find deals you have never heard of before by checking available discounts. This includes senior discounts, discounts for taking advanced driving courses, and discounts for a spotless driving record. Talk about it with your relatives and friends. They could help you get familiar with these types of deals. Together you could all end up with more appropriate car coverage.
Improve your driving skills:
Some car insurance providers use telematics devices installed in your vehicle to monitor your driving habits. These devices detect cautious or risky drivers and send the data back to the company. Being a safe driver could lead you to cheaper rates. Therefore, upgrade your driving skills and keep your driving record free of infractions.
Add a skilled driver to your policy:
If you are not a good driver and your driving record is tainted, you could add an older, qualified driver with a cleaning record to your auto insurance policy. This way, you could be able to secure cheaper rates. 
Go after yearly insurance premium:
Several people decide to pay their car insurance monthly to split the total premium into smaller payments. Nevertheless, this could involve more money during the life of the policy. By choosing the yearly premium, you would save more money.
Get Cashback offers:
Insurance companies may make available cashback offers on their cashback sites. Verify this possibility and make the most of it.
Hunt for coupons:
There are insurance providers that might give you coupons. They might seem like advertisement cards, but you could end up saving lots of money if you use them.
Downsize your vehicle:
The more expensive and bigger the car you purchase, the higher the amount of your premium will be. If you want reasonably priced auto insurance under $100 a month, you should make sure not to choose significant and expensive vehicles.
Credit card rewards:
Some insurance providers might partner with a specific bank or credit union to offer car insurance policy discounts as a reward if you use their credit cards frequently. Check with your bank if they provide these kinds of tips.
The proverb "It's better to be safe than sorry" applies to this matter. Get well-informed before your purchase any auto insurance policy that better serves your necessities.
Apart from this, if you are interested to know about Technology Impact Automobile Industries then visit our Automobile category.