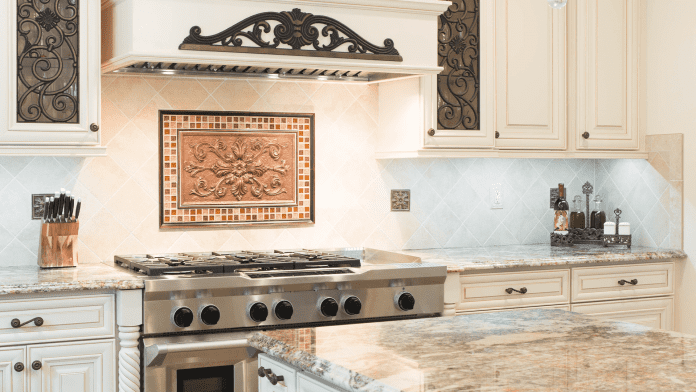 Last Updated on January 31, 2022 by azamqasim
No doubt, 2021 has been the year of uncertainty so far. But, the home décor sector is improving day by day. People like to choose the best designs for their kitchen cabinets. For this, J&K cabinetry has a wide range of cabinet designs and colors. You can pick any style to get the best-looking kitchen.
From old and rustic to contemporary, you can take your place at any level of beauty. But, the design of your cabinets defines your area. In this case, 2021 has a lot to offer. Also, the design should organize your kitchen in the best way. Create a white kitchen, bar style, farmhouse kitchen, or other styles.
Here is the list of one of the top trends in kitchen 2021. See what looks best for your kitchen out of these designs:
1- Cabinet panels
2- Cabinets with metal strappings
3- Antique glass cabinets
4- Seamless cabinetry
5- Counter cabinets
6- Drawer cabinets
7- Ebonized cabinets
8- Mixed-finish cabinets
9- Shaker cabinets
10- Contemporary design
1- Cabinet panels:
Panel cabinets have counter depths in them. Also, they have a great capacity to store heavy and big items. So, you can use them to keep your large-size appliances in them. In this way, they are also known as appliance cabinets. They have a seamless look. Also, the rift-cut oak panels are good in length. The heat ovens and refrigerators fit perfectly next to these cabinets.
2- Cabinets with metal strappings:
If you want to have a vintage feel about your kitchen, go for metal strappings. These designs in cabinets have a lush look. Also, they give a luxury look to your cooking space. You can place bar stools in front of the counter to add more style to it.
3- Antique glass cabinets:
Built-in glass cabinets are another design you will see in 2021. Well, it's not anything new. Besides, it is an antique glass design in cabinets. But, they build it in bar-style cabinets. If you like the look of framed cabinets with built-in glass, go for a mahogany-stained design. You can get the best glass door cabinets from J&K cabinetry.
4- Seamless cabinetry:
Well, the cabinets adjacent to the living area are common in the US kitchen these days. You cannot identify the frames of these cabinet designs. That is why you call them seamless cabinetry. Also, they mix up with the walls of the living area. So, you can give it the look of an open kitchen by adding a sink and bar stools on the counter. But, use the same paint color for the walls and cabinetry.
5- Counter cabinets:
For a large size area, the counter kitchen is an ideal design. You will see cabinets on the top of counters in the year 2021. Well, this design is fun to have in your kitchen. Also, you can contrast your cabinets with the countertop to get the best look. So, get a quality cabinet with a great finish from J&K cabinetry.
6- Drawer cabinets:
These cabinets have large panels with no visible hardware. Drawer cabinets are simple yet stylish. Also, they are perfect for a minimal kitchen design. They give a warm and clean look to your kitchen. Also, you cannot take a hint of their frames. Moreover, these cabinet designs have an interlock system with no handles.
Read also: Do's and don't to clean and care for vinyl flooring
7- Ebonized cabinets:
If you want to organize one side of your kitchen, adorn it with upper and lower cabinets. It allows you to have a complete set of cabinets with great storage space. In addition, all the cabinets will be easy to access. Also, they call it so because of its ebony finish. So, it is pure kitchen space filled with drawers and cabinets this year.
8- Mixed-finish cabinet:
For a luxury look in 2021, go for mixed-finish cabinets. It has all the details of a fancy design, from the wall to the brass/metal knobs and handles. Also, these cabinets make use of vertical space in the best way. Moreover, you can contrast white counters with dark wood cabinets to mix and match the design. The plan also aims to achieve the proper island look.
9- Shaker cabinets:
Nothing can beat the classic look of shaker-style cabinets like Forevermark Cabinets. They are elegant and timeless beauty for any time. As you know, it has raised panels with brass/metal knobs. In addition, neutral shades enhance the beauty of your kitchen. So, shaker style is not going out of style.
10- Contemporary design:
If you want to add an artistic touch to your open kitchen, go for contemporary design. It will look like a gallery to your cooking space. It not only looks stylish but also it is practical. In addition, this kitchen design does not usually have upper cabinets. But, it has a plain counter with colorful base cabinets. Some barstools will look great with this cabinet design.
Conclusion:
There are more and more trends to come in 2021. For the home interior, you have many choices in kitchen cabinets. You can design your kitchen with J&K cabinetry with the latest cabinet designs. Glass cabinets, lower panels, and drawers are all available. In this case, the kitchen design gallery has a wide range of styles and colors in cabinets. Check out the latest trends of 2021 now.