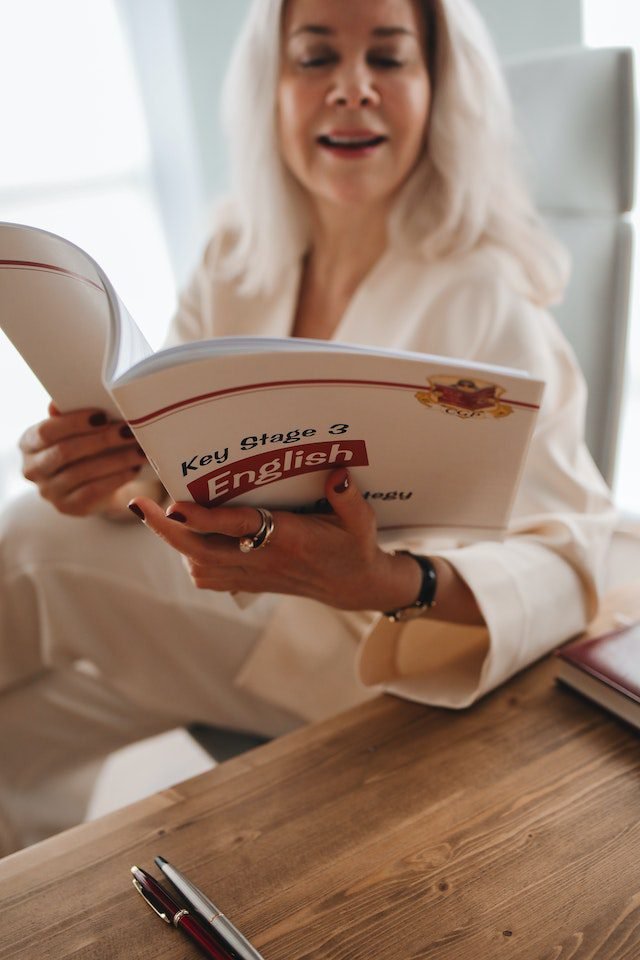 Last Updated on May 9, 2023 by
English is the most widely learned language and the most popular second language in the world. Some tips to enable faster and more efficient learning will be discussed at the end of this article. Taking an English course on AmazingTalker, an online tutoring website, is a brilliant way to improve your English abilities. You can locate skilled and native online English tutors who will guide you through the journey.
AmazingTalker
AmazingTalker is a platform with one-on-one enthusiastic English tutors. They also have tutors that specialize in taking tutorials for English proficiency tests. These English sessions only cost $10 – $30 per hour depending on the number of years' experience of the tutor. English courses include the following:
Conversational English:You can enhance your English-speaking skills within just 4 weeks with this course. It teaches terms to use for a typical daily conversation to business communications in the English language.
English for Adults: This course is streamlined and structured for adults, and the tutors have a well-grounded experience. Tutoring adults, the English Language.
English for children: This course is specially tailored for children between the ages of 6-11 years old. The tutors are lovely, calm, friendly and they teach the children in a fun and caring manner
IELTS: This course will provide a structured lesson plan which will greatly assist you in any or all of those skills. Classes are taught 1-on-1 and can be scheduled for when you need them.
Why AmazingTalker
Flexible scheduling: You only book and attend classes on your schedule
Lessons made for you: The lessons you will take are structured and customized only for your specific needs.
Outstanding tutors: You will be opportune to choose from a plethora of highly qualified tutors around the globe.
Pay as you go: There are no hidden charges and no contracts. You only buy lessons when you need them.
AmazingTalker is committed to safeguarding tutor quality, 3% tutor passing rate
Tutors must pass a rigorous approval process and pass a trial lesson to teach on the site. All applicants must have relevant teaching experience or language teaching certificates to qualify as a tutor.
Tutors receive payment only after students have taken their classes. If you're not satisfied with your lesson, you can change to another tutor at no extra cost.
Special offers
Discount: two types: those for all students and individualized discounts.
All Student Discounts: Students will get a $5 or $10 coupon after completing a trial lesson and thereafter get a $10 coupon when they only have one private lesson left in the package.
Individualized Discount: Here, students are liable to get a $10 discount for any lesson they purchase from any tutor.
Coursera
This course offers listening and speaking skills that non-native English-speaking students need. Coursera boasts more than 4000 courses, which include the English language. Course costs between $50-$100, but there is a financial aid feature that may waive up to 90% of the cost. There are a variety of courses on the platform, and they include:
Academic Listening and Note-Taking: To help improve your listening and note-taking skills for the purpose of listening to academic lectures.
Presentations: Speaking so that People Listen: helpful tips for making effective English speeches and delivering them well in typical American settings.
Future Learn
This English course aims to improve your IELTS speaking, writing, listening, and reading skills. Course duration is 12 weeks with an average commitment of about 3 hours a week. The course costs about $39/month and there is a 7-day free trial to check its suitability.
Busuu
It costs about $5.83 – $6.66 per month to learn English language on Busuu. On completion with Busuu, you earn a certificate to prove your proficiency.
Perfectly Spoken
This platform has unlimited English learning resources of varying levels. There are two plans:
Students plan: $8.25/month for 1 year
Pro plan: $25/month for 1 year
There are a variety of courses ranging from beginner, intermediate and advanced courses. You don't have to pay for any of them, and they all come with a certificate of completion.
Udemy
The English course on Udemy costs about $16/class and there are 264 downloadable resources. The course has an 8-hour duration with full lifetime access to the lecture materials. There is also a 30-Day Money-Back Guarantee if you are not pleased with the lesson.
Oxford Online English
Oxford Online English has flexible pricing and it averagely cost $5.99 per class. There are over 20 experienced tutors on this platform from different parts of the world.
British Council
The course is available for about $8.30 per month and there is a variety of courses to choose from.
This platform is another option to access personalized English courses. You can also use London School Online to study for exams like the IELTS. This course cost about $80/hour or 6-month unlimited access of $248.
There are nice courses available on this platform to help you learn English fluently. They include:
TOEIC Preparation Course Online: This course will assist you in understanding the TOEIC test and gaining the strategies and skills required to succeed
Legal English Course online: A vocabulary-based course for lawyers and trainee lawyers. The course guides you through 400 legal words and terms.
They provide Skype English lessons that cover speaking and presentation skills for general use or for the workplace environment.
EF English Live
You can also take a variety of English courses online with real teachers. The pricing and plans are quite reasonable for what you get – about $69 per month or $99 per month.
7 Tips to improve English speaking effectively
Find a native English speaker to converse with
Watching English movies, Tv shows, online videos
Listening to Podcasts, music
Learn phrases/collocations
Keep improving your pronunciation and tone
Practice thinking in English
Practice speaking everyday
Think carefully about the course that suits your needs and go for it and always remember the 7 tips to improve your English learning skills, so you can speak like a native. You may study nearly every language you can think of with native and accredited online Japanese tutors, online Korean tutors, online French tutors, and online Spanish tutors through AmazingTalker. You can even find English classes near me. For as little as $1 USD, you can book a trial lesson now!
Apart from that, if you are interested to know about English Words to Teach About Christmas then visit our Education category.