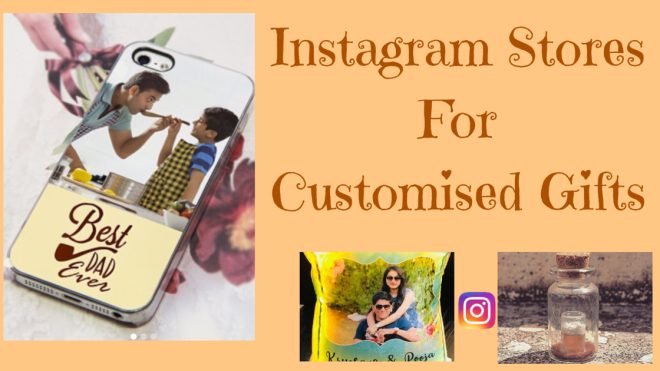 Last Updated on June 1, 2023 by
The day we stepped on to this beautiful world is the day which not just matters to us but also to all our dear ones. They are equally as excited as we are about celebrating it. Talking about birthdays, we have to talk about birthday gifts which tend to make this special day, even more, special for us. As birthday gifts always leave us in the dilemma of whether or not the other person likes what we chose to pamper them with, it is quite reasonable enough to go with some gifts which are currently trending. One such kind of birthday gift that is ruling over the hearts of all is customized gifts. The special, nostalgia-stricken personal touch added to such kinds of gifts is what makes it so desirable in our eyes. There are quite a few great options available for customised gifts online as well as at some offline gift store. To help you pick top 10 such kinds of birthday gifts for your loved ones, we have made this article. Make sure to read through this article and start your shopping, right away.
Birthday Cake – The very essence of the birthday party is a scrumptious yet appealing birthday cake. Which is why it makes an excellent birthday gift for our dear one's birthday. You can get a cake customised with the name as well as with a cutesy picture of the birthday boy/girl to make his/her birthday a super special affair that will be cherished till the very end of time.
Mug – Some of our loved ones will be caffeine addicts, whereas some others will be chai lover. For both of these kinds of people, a personalised mug will make a great birthday gift. Other than name, nickname, occasion, you can get some fancy or funny quote printed on the mug.
Photo Frame – Throughout these years, we have made some precious memories with our loved ones. It's time to take some of those special ones out of the photo albums and get it framed in a personalised photo frame. 
Bar Accessory – Birthdays are one of those occasions which give us a reason to say cheers over a couple of drinks. And to pour these drinks and to raise your glasses in someone's honour, you can absolutely think of gifting some personalised bar accessories to your dear one on his/her birthday.
Travel Accessory – If travelling is what makes the birthday boy/girl most alive, then nothing seems to be a better birthday gift idea to pamper him/her other than some cool personalised travel accessories. Travel accessories would make travel essentials handy and the birthday boy/girl look stylish at the same time.
T Shirts – Shirts are a quintessential comfy piece of apparel that is must-have for both girls and guys. You can get some funky emojis, quotes and other quirky stuff printed or personalised on it.
Piece Of Jewellery – Who said the jewellery domain belongs to every girl? Guys are equally into. A fancy personalised piece of an earring, pendant, necklace, bracelet, etc. would make a classy birthday gift.
Chocolate – When in doubt what to gift, gift a box full of personalised chocolates. You can make the chocolates at your home with your love or can ask your local baker to help you out in this matter.
Night Lamp – There are quite some great options available when it comes to personalised night maps, like bottle-shaped night lamp, showpiece night lamp, etc. You can get the night lamp personalised as per your wish and budget.
 Cushions & Pillows – Pass birthday cuddles to someone dear as you gift your warm wishes in the form of the personalised cushions or pillows.
So, what are you planning to get customised for your dear one's next birthday?
Apart from that, if you are interested to know about Memorable Gift Ideas for Friends then visit our Lifestyle category.