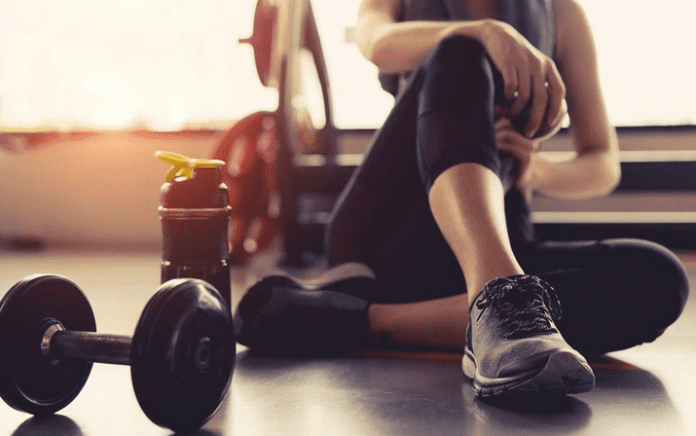 Last Updated on June 4, 2023 by
Athletic appeals, activewear, sportswear, and Athleisure, no matter how you say it, it is all connected to the fitness industry. Just a few years ago, no one was aware that the activewear industry will become such a huge success that people will ditch their lounge clothes and wear something that will help them stay active throughout the day and still look trendy. The apparels worn during a workout have a significant influence on how one makes people feel afterward. Bodcraft has a large selection of quality workout clothes that will make you look classy and relaxed. They can improve your confidence by supporting the right muscles of the body throughout training and providing safeguards were required because they are primarily designed for your athletes. You'll be capable of doing better while reducing your chance of harm. The apparels worn during a workout have a significant influence on how one makes people feel afterward.
With the right fabric, right stretching material, and design, the apparel industry is now dominating both the fashion and fitness industry. We are leading towards a fashion trend where people are now wearing Athleisure to their workplaces. The question still stands, why people are getting so obsessed with fitness wears, and why they are making activewear their favorite thing to wear.
To help you understand this question, we have listed a few things that will make it easier for you to see why Athleisure is no longer just a fashion but a style statement.
Read: The Surprising Health and Fitness Benefits of Boxing
Effective R&D
Unlike most fashion trends, Athleisure is the only industry that runs on proper research. People are hired from different walks of life, and they wear these active wears and come up with possible issues that have made their day-to-day life difficult. Apart from this, the research also contributes to the effective solution of these problems. The team of researchers, along with fashion designers, help in designing sportswear that will favor the body shape, comfort, and performing daily tasks. This is one of the main reasons people love to wear activewear to their workplaces.
Fashion Based Apparels
Rather than making activewear just apparel that is good for comfort, companies are now using these apparel to make fashion statements as well. More and more influencers and celebrities are seen wearing activewear as a part of their daily life, and this has raised their popularity even more. As time passes, we have seen more people opting for activewear as compared to their normal clothes.
Gym Culture in Workplaces
As technology is becoming a part of our daily life, software and tech-related companies have observed a trend that people are dying at a young age due to stress and less time to work out. This has raised awareness about gym culture in workplaces. Most of the software companies are now introducing gym membership and small workout spaces within their companies. As a result, people are now wearing activewear to their workplaces where they can work for the company, and when they feel lazy and lethargic, they can start working out as well. These things have contributed significantly to a healthy and happy lifestyle.
Comfort
We all want to live our lives in comfort, there was a time when street style was all about baggy and loose clothes, however, and it has changed a lot now. We see people explaining their style as "something comfortable." This was taken as a valid cue by the fitness companies who were trying to bring a change in the overall health and fitness industry. They raised a generation who was willing to pay an exceptional amount for a pair of leggings that will only serve one purpose, "comfort." Another important thing that helped the fitness industry flourish was the freedom factor; for the very first time, women were offered something that would give them freedom and comfort in the best possible way. Athleisure is providing an open opportunity to every woman so they can explore their sense of fashion without feeling caged or uncomfortable to look good. Removing the main impact that beauty is pain has made the fitness industry a huge success.
What is the Future?
The future of the fitness and active apparel industry is quite bright. We see more people opting and joining the league of fitness, especially considering the pandemic situation. People are now yearning for social contact, and what can be better than a gym buddy. With more people opting for fitness, there will be a huge market to serve. We are leading towards a time where fitness will help us communicate. More and more people will switch to home workout sessions, and this surge in demand will open new avenues for the people who are working in research and development. We will have better designs, more comfort, and everything to meet the fashion requirements.
Read More: UNIQUE HEALTH AND FITNESS TIPS
Apart from that, if you are interested to know about Cheap Shapewear then visit our Fashion category.