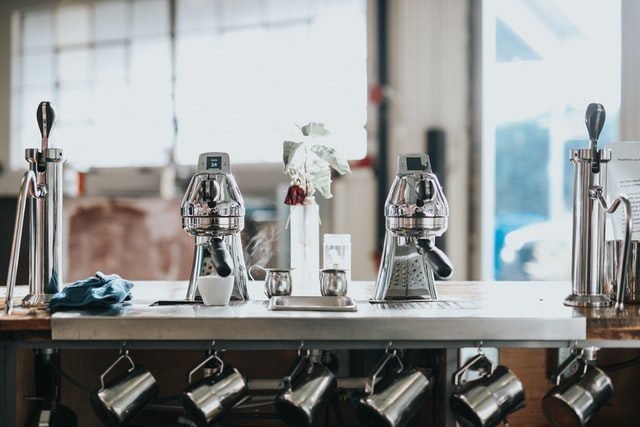 Last Updated on August 2, 2022 by
Cold press juicers are an innovation in town which are aligning with the increasing need for healthy dieting. Cold press juicers are magical for the fresh juice lovers who love to wake up to a cold glass of a mouth-watering cocktail from the comfort of their kitchen. Why buy a slow operating cold press juicer when we have cheap motorized blenders working at an exceptional speed? Cold press juicers work slow, but they will provide a nutrient-full end product, produce high volumes of juices, and their low-noise operation makes these suitable for home use.
Hurom is a leading dealer in cold press juicers. When you get a cold press juicer from Hurom, be assured of its durability, efficiency, and effectiveness. What makes a cold press juicer from Hurom Unique?
Increased Yield
When you buy a cold press juicer from Hurom, be 100% sure you will enjoy the value of the money you used when purchasing the fruits and vegetables. Cold press juicers use an auger to press the fruit load running at a low speed. The decreased operating speed exposes the fruit slices to more squeezing producing more juice in return. The squeezing method utilized in Cold press extractors makes dry fibers, unlike the centrifugal extractors.
Silent Motor
Traditional blenders have noisy motors, and the blades are rotating at high speed to cut the fruits and vegetables into fine pieces and force the juices out of the cells. Cold press Hurom Juicers don't have rotating blades. Instead, as its name suggests, they press the juice out of the juice cells, operating at a reduced speed. They are constructed with low/no noise producing motors such that you would use them in the kitchen, and no one will ever complain of distracting their peace.
Stress-free cleaning
Hurom cold press juicers are hand washable. Disconnect the appliance from the power sources, disassemble it, and use a hand brush to wash out the fruit particles adhering to the surfaces. The juicers release the juice and the dry fibers from two separate vents. This makes it easier to do the clean-up.
Hurom Juicers are versatile
why buy a juicer which will only work on fruits alone at a high cost when you would get a multipurpose Hurom cold press juicer at the same price? It makes no sense! Hurom cold press juicers are quite versatile in that; you can use them for vegetables, fruits, herbs, nuts, and seeds to create a magical blend of juice.
Motor warranty
Any premium appliance from genuine manufacturers must include a manufacturer's warranty. With the Hurom Cold press extractors, they come with a 10-year motor warranty guarantee. You will get free replacements whenever the extractors experience some mechanical issue as long as it's not out of careless handling.
Safe Materials
Kitchen appliances are delicate products whose construction materials should be safe for human use. Mostly, many kitchen appliances are made from stainless steel, aluminum, and any other food-grade materials. Hurom juicers comply which the food safety standards as they design their blenders with materials that are 100% free of BPA products.
Examples of Cold press Juicers from Hurom
Hurom HZ Slow Juicer
The HZ slow juicer is among the top-selling Huron cold press Juicers. Why? The blender comes with an alpha chamber design, which gives it an attractive appearance. The blender's body is made from stainless steel, easy to clean and maintain, and safe for human use. Inside the HZ package, you will find an ice cream strainer, Tofu Press, drying rack, juicer body, and a user manual/recipe. Feed-in your veggies, fruits, nut, and herbs and have this extractor run continuously for up to 30 minutes.
Hurom HH Elite Slow Juicer
HH elite Hurom Juice is an award-winning product based on its appearance and design. Add this appliance to your kitchen, and besides enjoying a nutrient-full glass of juice every morning, you will boost your kitchen's aesthetic look. Their design is compact, making it fit for all countertops. The elite model uses slow squeezing technology, preventing loss of essential nutrients and enzymes to heating and oxidation effect. It's easy to clean, durable and energy-efficient
Hurom H-AA Slow Juicer
Hurom H-AA cold press juicer is the new baby in town. It features modern Alpha technology, which adds a sleek exterior look. H-AA juicers have increased juicing functionality and can be used to make ice cream, and it is easier to clean and maintain. The machines include a taste and pup control function allowing customized juice extraction. Take control of the overall pulp you need to get from the fruits with the pulp control lever.
Hurom H101 easy clean Juicer
Hurom manufactures are keen to answer the request of their clients. Many people wanted the cleaning efficiency improved in our cold press juicers, and the H101 easy clean model was invented. The juicer chamber and outlet have been tilted to make the emptying process simple. A tilted chamber allows you to collect all your juice smoothly and leave little cleaning mess behind. Additionally, the pulp outlet opens at a 180-degree angle; you will flush out everything at ease.
H200 easy clean Slow Juicer
Your juicing experience gets better when using the H200 Hurom slow juicer. Why? The new blenders include a self-feeding hopper where you can add extra veggies and fruits while on use. Its ergonomic design makes the assembly simple with the visible dents and threads and the user manual available. Throw in full-sized apples, and you will never hear any complaints. With an easy cleaning chamber, the blender needs zero scrubbings when cleaning. Save money and time from running to queue in that juice shop by investing in a quality cold press Hurom juicer like the H200 easy cleaning slow juicer today.
Conclusion
Cold-pressed juicers harbor many health benefits, such that health enthusiasts are recommending people to add it to their meal plans. Although you will find ready-made cold juices in the supermarkets, you would be happier enjoying homemade juice. Invest in a Hurom cold press juice, and you will see no regrets.
Read More: The Advantages Of Using Cordless Vacuums