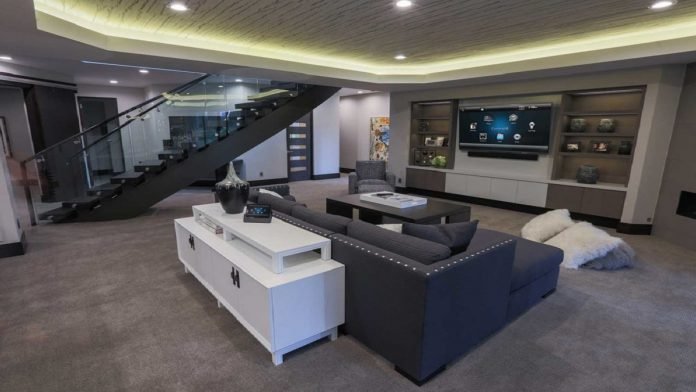 Last Updated on February 28, 2022 by binkhalid
The basement is as much a part of your house as your kitchen, bathroom, and bedrooms are. Since the utility of your basement varies based on requirements and opportunities, they may not be used all that much. However, that does not mean the basement is immune to structural damage or uneven flooring. To ensure the functionality of the basement in your house, it is vital to plan a full-fledged renovation which can be done along with your usual renovation once or twice in a decade. 
What does basement renovation include? 
Pipeline check:
Like the pipelines of your main house, the basement pipelines can get displaced or damaged too. This can cause the walls to get soggy, the tiling to get uprooted and cracks throughout the surface of the walls. Since the basement is closer to the base of the house, the damage could be even more intense. Effective basement renovation would check for leaking or broken pipes. If any structural damage is observed, it is reversed. If all seems clear, the walls are open to paint or tiling. 
Shelves and almirahs:
The containing units in the basements are more prone to water damage. Additionally, fungal growth is common, which can cause potential damage to the covering material. The shelves and almirahs either undergo a process where the shielding material is replaced or new construction. Either way, the main purpose is to keep the usability and strength of these units intact. 
Foundation:
As stated earlier, since the basement is closer to the floor's foundation, it is more vulnerable to protruding tiles and water accumulation. These are termed structural damages to the standing figure and can culminate into a bigger problem if not addressed immediately. The flooring should be assessed for any cracks, depressions, or protruding tiles. The main reason flooring problems need to be acknowledged and resolved at the earliest is that the damage to one tile affects the neighbouring tiles. In no time, the entire flooring is damaged, and you are knee-deep in an expensive renovation. 
Electrical wiring:
It is advisable to change the electrical wiring in your house if there is a heavy renovation process. There is a chance that some wires are left loose that may cause a fire or shock later on. To prevent the same, it is vital to give a fresh go to the house's wiring, switches, and plug-in ports. The lighting of the basement is crucial, too, given you are not preparing it for some Hollywood horror movie that goes on in dull lighting. Install quality lights in your basement and a good heating and cooling system that is in sync with the rest of the house. 
Customize it:
You could turn your basement into an exciting place. Install a mini theatre, wine counter, playing space for your kids, video gaming zone and other board games. Make the basement comfortable and cosy by throwing in carpets and furniture. Do not treat your basement as an escape house or a place to dump in all the extras; think of it as a co-space that caters to your needs, take care of the mandatory requirements, and also offers a cool recreational space. When you have unused space in your basement, it is important to make the best of it. You can add a basement bathroom to make the space more functional. In cases like these, an efficient upflush toilet can be the perfect bathroom solution. You can install this toilet easily and then remove it just as easily as your family's needs change.
Read More: Basement Renovation Toronto – How to Give a new Look?