Last Updated on January 3, 2022 by rida
The bedroom is where we take rest after a long day. Having a bedroom that we like is important in getting the best rest we could especially when we feel more relaxed and at ease in it. If you're starting to get bored with the old decor of your bedroom, remodelling it is one of the first things that could come into your mind.
Unlike a kitchen or bathroom remodel, bedroom remodelling is not that complicated and expensive at all. There are no plumbing and big fixtures that need to be dealt with. All you have to focus on are the colour palette, lighting, fabrics, and other little decor details to complete the look. Here are some bedroom remodel tips that are budget-friendly yet surely refresh your bedroom decor.
Build a Master Bedroom
Constructing a new foundation for a bigger master bedroom surely costs a lot since you'll have to start will an all new building. However, if you have unused spaces around your old bedroom, you can use them to turn that small bedroom into a master suite. Merge these small spaces into one, bigger area and decorate it as the master bedroom of your home. Aside from saving up on building costs, you can also maximize the use of all spaces in our home.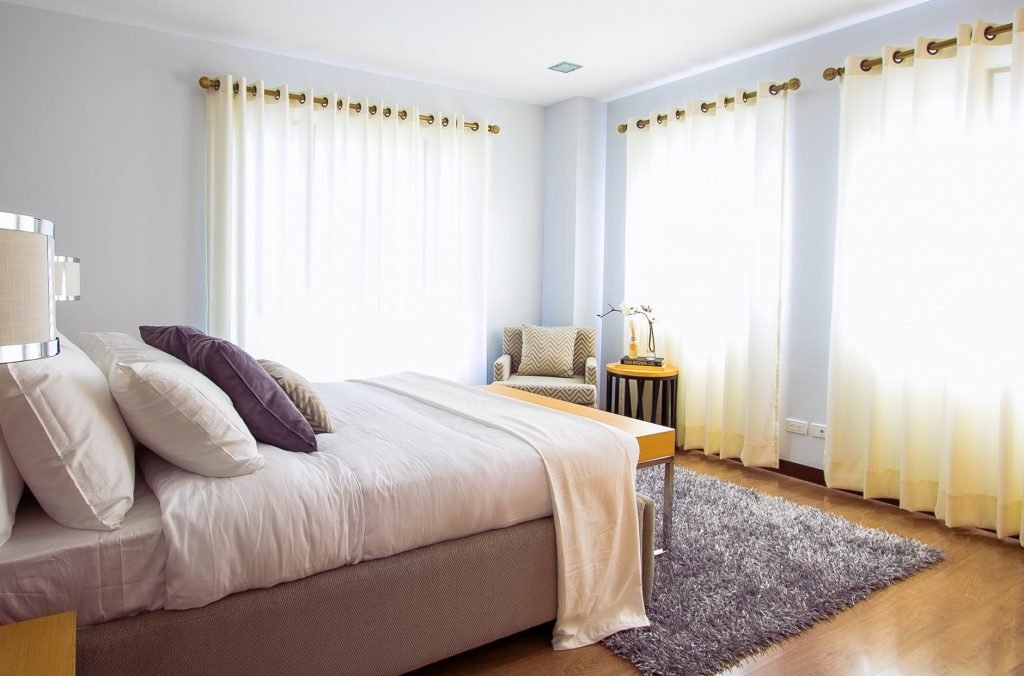 Improve Lighting
Some people think that lighting is only essential on some areas such as the living room and bathroom. However, lighting also plays an important role in setting the ambience in the bedroom. You don't need to go for matching lighting sets.
Be more creative in choosing which lighting fixtures should be installed in the bedroom. For instance, you may install a chandelier or a huge shade on the ceiling instead of the usual ceiling light you had. Sconces are also perfect in adding delicate light to the bedroom for a dimmer and more comfy feeling.
Add Some Character Touches
A decorated bedroom is not just for children. Once you get the right touch in your bedroom decor, it will surely look more than just a place where you sleep. First, choose your preferred theme for your bedroom. This makes it easier to buy all the other materials you need since you only have to choose styles around that theme you've chosen. For instance, in a tropical-themed bedroom, you'll need a wooden canopy bed, sheets and pillows with nature-themed prints and a few plants around the area.
Update the Paint
For a quick bedroom remodel, updating the paint scheme is one of the easiest and budget-friendly techniques you could try. For smaller bedrooms, light colour schemes are perfect to make it look brighter and more spacious. For bigger bedrooms, you can go for darker and more relaxing colours to make it look cosier. Choose a colour scheme that you love and plan on how to use it around your bedroom.
Pro Tip: Wall Decor has become an integral part of one's home decor. Some people has already adopted this trend and took them to the next level. Wall Decor Painting gives a refreshing and unique look to the house
You don't need to spend much and get stressed on remodelling your bedroom. With these tips, you can surely achieve the bedroom you've always dreamed of.