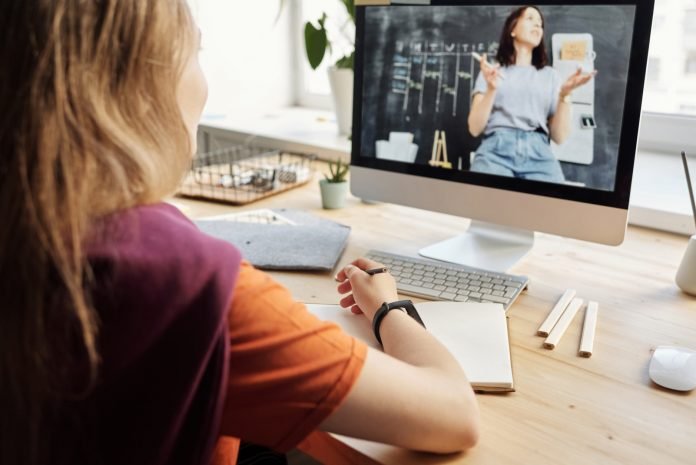 Last Updated on August 14, 2023 by
COVID 19 has taken school systems into a never-ending crisis worldwide, as most governments worldwide have shut down educational facilities to control the deathly virus spread.
UNESCO estimates that more than 160 nations have national closures that affect over 87% of the students worldwide and many other countries have introduced regional closures affecting millions of additional learners. There is no other choice for teachers, schools and universities than to pause or find an alternative to continue learning. Most rural communities still remain totally shut even today, although nearly all schools and institutions in urban areas have moved to remote online teaching and learning, without even having appropriate facilities.
Coronavirus has influenced school education, pedagogues and students worldwide overwhelmingly. It has limited classroom-based education and learning in schools, which obliges these institutes to migrate to digital learning platforms for teaching and student evaluation. However, even these immersive digital learning environments suffer from many systemic and systemic problems. In addition, the use of online technology has created another divide, namely the digital divide, among schoolchildren worldwide. Of the 1,5 billion students affected globally, 830 million are not needed for online schooling, according to a Financial Express survey, and only India has some 400 million children in the above categories. This created a large student learning divide.
The locks to control the outbreak of the pandemic have raised a range of challenges for global school education. The disruption in education systems around the world has however, been lamentable but has given useful teaching and a unique opportunity to reimagine instruction, how we teach and how we ask what our students should be taught and trained for. The fact that the conventional educational system is no longer functioning in many ways is well known, and for a number of years educators around the world have spoken about how we can shape our future generations. This crisis further highlighted various gap in education systems, ranging from an obsolete curriculum, pedagogy, school unpreparedness and teacher access to technology, inadequate education infrastructure, etc.
When we look at the impacts this crisis in Covid-19 has had on education systems and also the flaws and failures during lockdowns, it gives us a lot of lessons on how education needs to change in order to prepare our structures and students better for the future. This article gives you some useful lessons, shared by many experts and international organisations, which schools may or have learned from this global pandemic.
Building a more resilient education system
During the pandemic, school education faces unparalleled obstacles and difficulties. This has shown the weakness and unpreparedness of our system, such as the physical infrastructure and the readiness of teachers for any unexpected case. The crisis has made people and schools understand the need for a more resilient education system in order to ensure continuity of education. In order to achieve this change, we need to make efforts to capitalise on IT, provide vocational training and enhance teachers' skills, engage in a thorough digital change and review old teacher philosophies, and educational system goals and outcomes in line with recent growth and job market requirements, as UNESCO Be said.
Establish a detailed school-level education continuity plan
The troubling crisis like this Covid-19 will bring down the entire education ecosystem as we saw in this pandemic. The world has seen many sad effects of poorly handled threats, but we do not yet plan our framework for events. This pandemic taught our schools that transformative changes are needed in order to address the unpredictability and ambiguity of the future in the present educational ecosystem. The need to redefine the role of educators has been felt not only after the break-up of Covid-19, but now for a long time. Redefining the role of the educator.
The need to redefine educators' positions has been felt for quite a while now not just after the break-out of this Covid-19. This is because an educator, who imparts knowledge to his students, no longer uses the idea of an educator to teach himself in the 21st century. With students acquiring knowledge and learning technique, it has become important to redefine the role of a teacher in classroom through a few clicks on their phones, tablets, and computers. In this pandemic, both students and teachers found it important to adapt rapidly to online classes, which demonstrated another significant limitation – the disadvantage of teachers for remote learning. This need was intensified further. With this pandemic, schools in Faridabad realised that teachers need to develop their preparation and skills.
Online learning have become an essential part of school education
Covid-19-led lockdown has led most countries to seek different ways to ensure learning never stops. Considering continuity in education, most countries have shifted into online distance education using a series of accessible technical instruments and numerous internet learning platforms, which have led to a rapid, unplanned change in the education sector. While most of the stakeholders faced numerous challenges in the early days, online distance training is now and is the new standard. Top rated schools in Faridabad realised that technology and the internet in education are being further abused and that online learning is an important part of school education.
With this pandemic in mind unforeseen difficulties or problems, education brothers must use the crisis to turn it into an opportunity by creating a more resilient education system. In this sense, they must also build up an educational culture.