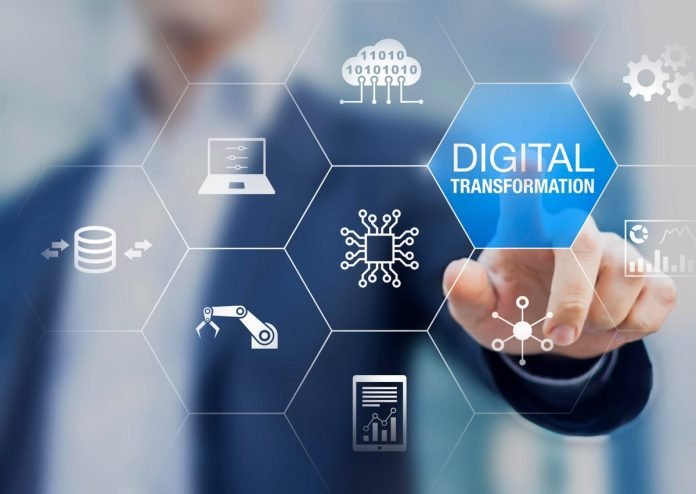 Last Updated on June 15, 2023 by asifa
Digital Transformation is often erroneously interchanged with digitization. Digitization is a process that began long ago in education, in which most educational institutes transferred their data online for easy access and management. Digital Transformation refers to the pivot of the entire institute to harness the possibilities of technology.
The education sector has been slow to digital transformation. However, it is an essential transition that educational institutes need to make in order to remain relevant and continue to deliver value to students.  Contrary to popular belief, digital transformation does not have to be a complicated and long drawn-out process. Opting for an end-to-end, holistic system will actually give you the advantage of all of the features designed to take you from your current level to your desired one. 
Here are 5 reasons digital transformation in education institutes is important:
Transformed learning experiences:
Students now have greater access to content than ever before and are already learning at a lightning pace. Education institutes no longer have a monopoly on the kind of content a student consumes and student engagement has also become more challenging than before. With digital transformation, teachers can offer more sophisticated lessons, enrich teaching methodology, and make curated academic content available to students in real-time.
Better enrolment processes:
With automated marketing platforms, AI, and unified dashboards, it's easy to see where your prospective student is in your sales funnel, the kind of messaging they're responding to, and what they're interested in. This helps you accurately target content at them, effectively nurture them, and manage their brand experience from your first touchpoint with them until they enroll, or drop out. Your marketing platform should also enable you to re-engage with prospects, keeping in touch, and be cognizant of what you have to offer on a continuing basis.
Job-ready students:
Digital transformation enables crucial alliances, better opportunities, access to live projects, and mentorship from around the world. When a college is digitally enabled, it becomes a viable affiliate for global businesses, making your institute one that enables and encourages innovation, and one that is also strategically positioned to offer high-value projects, internships, and placements for students who are enrolling in your institute.
Brand-building opportunity
Marketing communication around education institutes has traditionally revolved around campus and campus experience. With remote learning and the opening up of the world as it were to more options and opportunities for learning, the spotlight on education has turned away from the brick and mortar structure and towards the kind of learning and faculty, your institute offers. Digital transformation enables you to tap into the opportunity to gain international students and significantly impacts brand awareness and inbound lead generation. 
Safer campus
With on-campus safety and security gaining utmost importance post-pandemic, digital transformation enables you to protect your staff and students better with contactless attendance, thermal screening, easy management of logistics and over-crowding, and rotation of room use. The automation of these functions enables you to reduce error, save time and successfully steer your institution through challenging times.
Digital Transformation can be a shorter and less complicated journey than what you expect it to be if you choose the right platform. Make sure to consider the onboarding time, the after-sales support, and how easily it integrates with legacy systems. This will help you reduce the cost of change, and start seeing positive results very quickly.
Apart from that, if you are interested to know about How Digital Transformation Is Impacting Insurance Industry then visit our Business category.