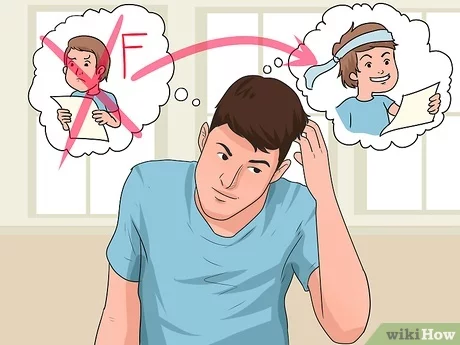 Last Updated on April 17, 2023 by
Exams can make students nervous and sometimes can also become their worst fear. The primary role or can say, the main motive behind the conduction of examination, is to make students realize their potential. Many students think that exams conducted make them doubt their possibilities, but this entire thought process about the examination is not proper, and students have to change their thinking. However, a test conducted evaluates your performance and helps you work on both your strengths and weaknesses.
It is also that a bit of nervousness before the exams is prevalent, and you don't need to overthink a lot about this. But it would help if you worked on the anxiety or fear-like feeling that you face because it can interfere with your confidence about the test or exam.
This fear of examination is for everyone. It won't be right to say that only students of primary classes face the same, and students who are elder than them are very relaxed about it and handle all the fear very maturely. The feeling is certain for even a college student or an employee, a professional expert who has to take tests for their promotion in jobs.
Here are a few ways to work on this and conquer the fear or nervousness with flying colors.
Effective studying
It would help if you learned how to study effectively. Through different LMS portals or Institute ERPs, your school is working hard to introduce you to the best technology or digital tools, which can make this process a lot easier. 
They have technology that can help you with your strategic planning and time management very well,
Again, if we say time is the most important thing for a student or any human being. Your hard work and devotion to something only then will flower when you do it at the right time and in a proper way.
Start Early and make your own space to study
It would help if you started your preparations early as you cannot lose even an hour before your exam starts. At the time of exams, try to cover most of the syllabus and revision work early and in time so that you don't have to deal with a list of things before the day comes. We want to advise you to start studying in advance if you want to excel in your papers.
Also, you must select a specific space for you to continue your studies at home or in some library, wherever you feel most comfortable.
When you select a certain space for your studies, you are less distracted and can concentrate better.
Do the planning
Before the exams especially, you must start planning things according to the limited time that is left with you. When you have limited time, you should make a proper routine that you can follow later and make your strategy to complete the whole syllabus and revision work for the important portions of chapters.
Talk to your teachers/educators
For academics and anything in life, teachers are our constant counselors. They help us conquer our fear or anything like that and help us by giving us some valuable tips and tricks to come out of the problems concerned.
Get plenty of sleep and Water
Keep your body hydrated, especially when exams are near. Keeping your body hydrated will help you focus and concentrate better and not get any disease or illness before the day comes.
Also, do not compromise your sleep. Sleeping is the best cure to every stress, and thus, before the exams, you must take your complete rest, that is, sleep, of 8 hours to wake up fresh in the morning of the exam day.
Read More: 7 Benefits of online system software