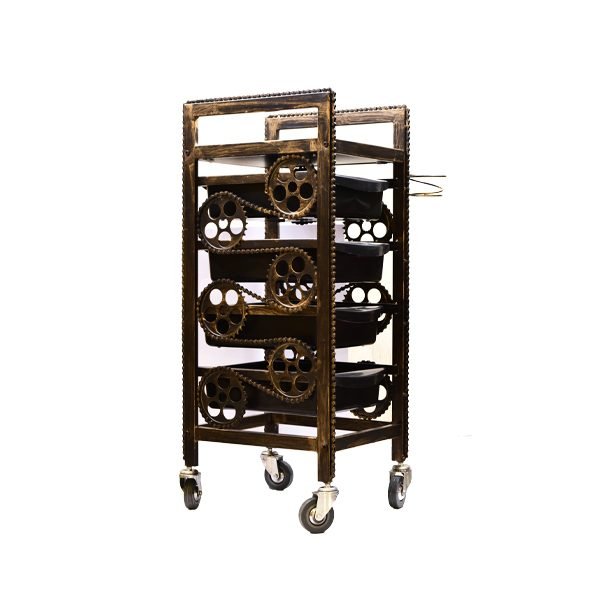 Last Updated on October 15, 2022 by
A recent study shows a 60% increase in the beauty industry each consecutive year. Therefore, keeping this in mind, opening a beauty salon or salon is guaranteed to be a profitable business. But Before starting your business, you need to have a proper beauty salon business plan to pave your path to success. You can search for salon trolleys online and other necessary equipment suppliers.
The steps of formation of beauty salon business plan:
On average, the profit margin for a beauty salon is about 8.8% which is more than the average profit margin of 7.6% for many starting businesses. So it eliminates the need for the question, ' is beauty salon business profitable?'
Certain things should be kept in mind and thought about before devising a business plan;
Market research:
Researching people's needs, wants, and expectations are important before proceeding ahead. The first step in market research is deciding the location. The location is important, which gives an idea of the people's expectations in that area. A posh area will have expectations to have first-class services and proper hospitality and hence will have charges according to that. Compared to that, a middle-class area will demand affordable services.
Selecting the type of services:
A beauty salon or salon is a broad term used to classify many services under one word. There are many services a beauty salon can offer. The smart and sensible choice would be narrowing down to a certain niche. It won't be easy to handle so many services, each vastly different than the other, at once. Therefore focusing on a certain thing will also make you look professional and easy to control. Examples of beauty salon niches include; hair salons, makeup studios, skincare aesthetics, and more.
Make a list:
After narrowing down your specific niche and the services you wish to offer, the next step will be to make a list. This list will include the things you will need in your salon. It will also include all the things required to start the business. Things such as the number of staff, the stuff to decorate the interior, the furniture, and the products.
Budget:
After making a list, it will be time to have a budget. Before starting any business, you will need to have capital that will be used to achieve all the list in the list. It will also help you manage your expenses and work according to them. Expense management is an essential part of any business plan. In this budget, you will list down the expected price of the things mentioned in your list.
Name it:
It is important to develop an innovative and attractive name that will represent your business. After the name comes the logo and sign. These will help attract customers to your business with the help of the logo and design.
Buy the necessary equipment:
The next step is to invest in the necessary things such as the furniture and other equipment. You can either buy new equipment or get them second-hand. It is important to budget while looking for the things you require so that the expenses don't go out of hand. The essential things needed are the furniture that goes seamlessly with your overall interior of the area. The equipment needed for the services. And the materials required for hospitality such as tea, coffee, and coffee machines.
Update on social media:
To promote your business, it is critical to have a social media presence. Hence, the essential step would be to make accounts on all the important social media platforms such as Facebook and Instagram and build a website for it. It will update your customers with any upcoming deals and offers.