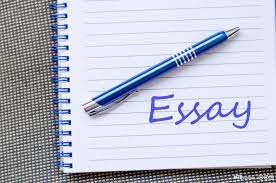 Last Updated on April 6, 2022 by azamqasim
A descriptive essay may be a lot of fun to write and is no more difficult than any other kind of essay, such as narrative or an argumentative essay. However, you may be unsure about how to begin writing in this particular style.
In a descriptive essay, you must create a description of anything you like. It could be about a location, a person, a memory, or an event. It is as though you are sharing your thoughts with the audience. It needs you to create or visualize a detailed picture of your experience.
Here, we have shared some useful strategies that will make descriptive essays easy and fun for you to write.
Select a topic of interest
The first step is to select a topic for your essay which you are passionate about. You are free to write about your favourite food, film, song, person, or location. You can talk about a memorable experience from your life. You must offer a detailed explanation of the topic in a descriptive essay.
It is important that you choose a topic that will allow the readers to visualise what you want them to see and feel. This will create an emotional bond between you and the readers.
Engage yourself in brainstorming
The importance of brainstorming cannot be overstated. After you've chosen a descriptive essay topic, you'll need to contemplate the topic. You should also plan how you will compose the essay from beginning to end. You must explain everything about the topic using all of your senses.
Students can also get essay writing aid, ideas, and directions from: https://evolutionwriters.com/
Explain your experience, how you felt, what it tasted like, what it sounded like, and what it looked like. Make sure you don't overlook anything. Make a list of the topics you'll be discussing and then create an outline for your essay.
Create your draft
Begin with a captivating introduction that will pique the reader's interest. Discuss the essay's main point. Give your readers a hint about what you're going to talk about. Make your point of view and the aim of the essay clear. Your main concern is to create an image in the minds of your readers so they can relate with you.
Proofread and editing
It is important that after finishing the draft spend time in polishing your essay. Now read the essay as if you were a reader. Read the essay aloud. This will assist you in identifying errors and defects. Consider what a reader could hope to get out of the essay.
Check for any faults, such as grammatical or spelling errors, and fix them. However, getting some professional help is the ideal approach to ensure that your prepared essay meets all of the standards.
It's also a good idea to have a second set of eyes to proofread, you should have someone else read your writing. Inquire about their honest thoughts and use it to enhance your essay.
Read More: How to Write a Dissertation or Thesis?