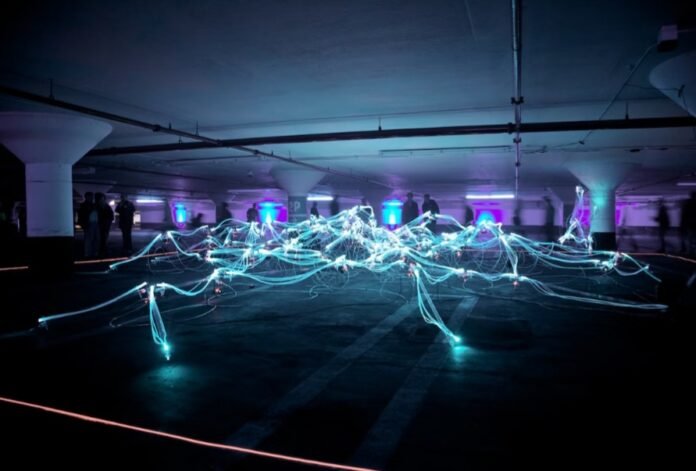 Integrating Content Management Systems (CMS) into Digital Experience Platforms (DXP) can unlock profound potential for businesses, leading to more dynamic, personalized user experiences. However, the integration process is fraught with technical, organizational, and strategic challenges. To navigate these complexities, industry experts, including Ujjval Pandya, share their insights and best practices.
One of the primary technical challenges of CMS and DXP integration is dealing with data silos. In many organizations, the CMS is isolated from other systems, limiting its potential to feed into the more comprehensive digital experience. "The CMS and DXP need to seamlessly interact, sharing and utilizing data across platforms. However, achieving this can be tough due to legacy systems and established data silos," notes Ujjval Pandya, a prominent CMS and DXP consultant.
To address this, Pandya recommends adopting an API-first approach. This method allows organizations to use APIs to connect their CMS with their DXP and other systems, breaking down the data silos. "API-first approach promotes flexibility and interoperability, making it easier to integrate different platforms and systems," adds Pandya.
Organizational challenges arise when there's a lack of a clear understanding of the roles of a CMS and a DXP, and their potential synergies. Many organizations struggle to understand where CMS ends and DXP begins. "A DXP is not a replacement for a CMS; it is an enhancement," asserts Pandya.
A CMS is essential for creating, managing, and optimizing content, while a DXP utilizes this content to create personalized experiences across various touchpoints. Therefore, it is critical to educate all stakeholders, from the C-suite to the operational teams, about the distinct functionalities and collaborative possibilities of CMS and DXP. This shared understanding helps in driving organizational alignment and ensuring successful integration.
Another significant challenge is the strategic consideration of choosing the right CMS and DXP. "Not all CMS and DXP are created equal. Understanding your organization's specific needs, capabilities, and objectives is crucial in choosing the right systems," Pandya explains.
To facilitate this, businesses should conduct thorough market research to understand the strengths and weaknesses of different CMS and DXP solutions. They should evaluate systems based on factors like scalability, flexibility, ease of integration, cost, and vendor support. A clear roadmap aligning the CMS and DXP selection with the organization's strategic objectives is key to successful integration.
Apart from these, businesses need to be mindful of the time and resources required for integration. "It's not a plug-and-play operation; significant time and effort are needed to fine-tune the systems and ensure they work cohesively," warns Pandya.
One best practice here is to create a realistic integration timeline, factoring in potential issues and delays. Teams should also be given sufficient training to handle the new tools and workflows effectively. Furthermore, the integration process should be viewed as an ongoing journey rather than a one-time project. Continuous improvement, regular checks, and updates are crucial for maintaining the efficiency and relevance of the integrated systems.
Finally, as Pandya recommends, it's crucial to involve end-users in the integration process. "Understanding the needs and behaviors of your end-users can guide the integration process, ensuring the resulting system provides an enriched, personalized experience," he advises.
Integrating a CMS into a DXP presents a compelling opportunity for businesses to enhance their digital experience. However, the journey is not without its complexities. Tackling these challenges requires technical innovation, organizational understanding, strategic planning, and a user-centric approach. By following industry-proven best practices and insights from experts like Ujjval Pandya, businesses can successfully implement CMS-DXP integration, leading to an enriched digital experience that meets the ever-evolving needs of the users.
About Ujjval Pandya
Ujjval Pandya is a seasoned expert in Information Technology Services with a focus on architecture, design, development, and integration of Web Content Management (WCM) and E-Commerce Services. Boasting an impressive track record of over 15 years in the industry, Pandya has made significant contributions to large-scale digital transformations and loyalty program transformations.
One of Pandya's significant responsibilities includes end-to-end solutions, coordinating with both internal and external teams, and managing IT vendors. He was instrumental in managing multi-million dollar transformations of large loyalty programs. These complex transformations involved integrating an array of solutions, using Adobe AEM as the front end, a .Net middle layer, and MuleSoft APIs as reusable services for connecting to different vendors' products and solutions.
In his extensive career, Pandya has worked on numerous large-scale digital transformation programs, both onsite and offshore. His expertise spans a wide array of technical domains, including Adobe Experience Manager (AEM), Java/J2EE, Web Services, and Web Technology.
A proponent of Agile Practice, Pandya has a successful history of managing delivery for strategic projects while working in close coordination with onsite and offshore teams. His global experience includes around six years of working onsite with clients, two years in the UK and six years in the US.
Among his numerous accolades, Pandya won the Infosys Award for Excellence in 2012. He is also an Adobe AEM Certified Architect, Developer, and Business Practitioner, underscoring his deep expertise in the Adobe AEM platform.
Aside from his technical prowess, Pandya is adept at handling non-technical aspects of client relationships, a skill he attributes to his education at India's prestigious college, IIM-B. With his impressive credentials and vast experience, Ujjval Pandya continues to be a leading voice in the integration of Content Management Systems and Digital Experience Platforms.
Learn more: https://www.linkedin.com/in/ujjvalpandya/