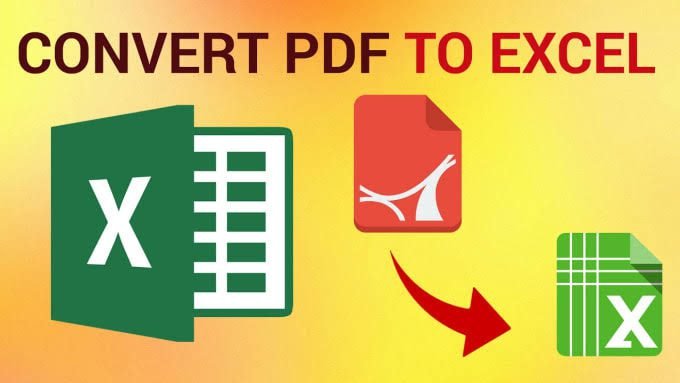 Last Updated on February 28, 2023 by
If you work in a bank, you know how difficult and time-consuming it can be to convert bank statements from PDF to Excel or CSV. The difficulty increases when the data is scanned rather than extracted from the usual PDF document. It cannot be easy to export and convert bank statements to Excel without using technology to automate this process.
You can't just "select" the transactions and copy and paste them. To turn a scanned image into text, scanned documents must first undergo Optical Character Recognition (OCR) pre-processing.
Many software solutions use this technology to extract data from PDF files and convert bank statements to Excel spreadsheets. Additionally, it can transform credit card and bank statements into other formats like JSON or XML.
Let's know more about OCR: the technology that converts bank statements to Excel.
What is OCR technology?
Lenders are integrating digitization in their procedures in 2021, replacing time-consuming manual data entry of bank statements with automation. Information collection must be efficient and precise, as it involves processing hundreds of tax documents, income verification documents, bank statements, and converting customer information into digital records.
A bank statement extraction software can automate the processing of bank statements using various data extraction tools, resulting in increased accuracy and turnaround time. OCR (Optical Character Recognition) is a commonly utilized technology for transforming bank statements into Excel sheets. It scans printed text and photographs, extracts important data and saves it in Excel format for further processing.
In addition, the software uses a machine learning OCR that employs a trained model to encode thousands of rules to determine the content's meaning. This method proves more beneficial in cases where defining all formats, including but not limited to CSV, XML, and JSON, is unfeasible. Many tools in the market have the ability to handle a wide range of input formats. They support PNG, JPEG, TIFF, and PDF files. Deep learning techniques such as OCR provide exceptional accuracy, even for poor quality uploads.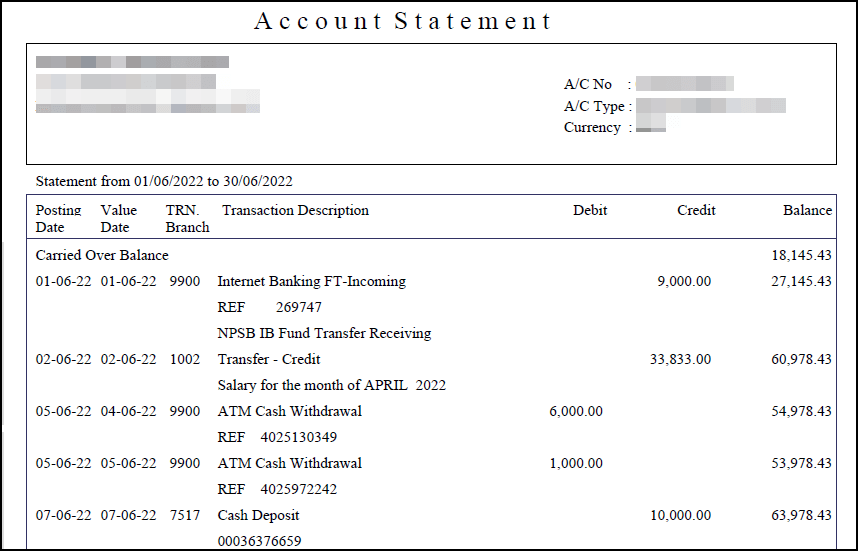 How can you convert a bank statement to Excel using such software?
Sign up for a bank data extraction software
The first step is to sign up for the free version of a bank statement extraction software. It gives you the benefit of processing a certain number of documents for free when you join, so that you can test a variety of formats and decide for yourself if it is simple to use.
Upload documents to the software
Regarding bank statements, each bank has its own specific format, including but not limited to CSV, XML, and PDF. The statements can be uploaded in supported image and PDF formats, either from your computer or email.
Edit entries
These systems combine neural networks and reverse image searches to extract information from the bank documents. OCR can perform a straight extraction of entries. However, if necessary, you can also manually add/ edit entries.
Field validation
The appropriate data type is assigned to accurate and clean data for more effective value extraction. The bank statement extraction software that converts bank statements to Excel sheets validates and extracts data using cutting-edge deep learning, OCR, computer vision, and NLP so that it can be used directly by any other software or APIs.
Review and approve suggestions
When you upload, the bank statement extraction software will automatically extract and recommend a few key-value pairs from the document. You can either take those recommendations into consideration or ignore them. The file is saved when you click 'Approve.
Download the document
Software processing bank statements allows you to export data in any format you desire. Either utilize an API to communicate extracted data to other programs or databases or download the extracted data in CSV, JSON, or XML format.
Scale this process for multiple documents
Upload additional bank statements or documents of the same type using the same form to have them handled similarly. Additionally, you can develop your document type following needs.
How does bank statement processing software help?
By using bank statement extraction software solutions to automate data extraction for their accounting statements, more than 35% of financial institutions have seen a rise in revenue. Due to improvements in data storage efficiency and performance, more large-scale businesses, educational institutions, retail industries, and fintech startups are implementing intelligent character recognition (OCR) software solutions to convert bank statements to Excel sheets.
With automated bank statement processing software, more loans and mortgages can be approved in a shorter time period. You can use the ready-made APIs to instantly process customer bank statements while underwriting a personal, mortgage, or commercial loan.
Click here to know more and additionally, you can use an intelligent review screen to confirm the retrieved data without changing your workflow. Use formulas akin to those in Excel to verify page totals and improve accuracy over time. These programs assist in extracting information from PDF bank statement files and converting it to CSV, JSON, or Excel for straightforward analysis and income verification. Additionally, fine-grained security offered by bank statement extraction software ensures your critical financial data is safe and stored over the cloud. We hope you got your answer on how to convert bank statement to Excel.
Apart from that, if you are interested to know about Bookkeeping Service? then visit our Teachnology category.