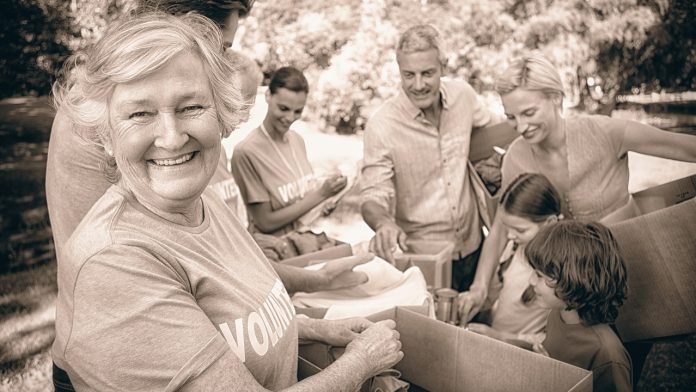 Last Updated on July 10, 2022 by azamqasim
Age is just a number in the passport, in fact, many things depend on the state of mind. Even at retirement age it is possible to have a good time and meet old age with dignity. The younger generation is able to organize the leisure of elderly relatives so that they do not get bored and do not feel abandoned. In addition, you can always invite someone from a service like openarmshc.org so he can spend time with your elderly parents when you are occupied with other things.
What you can do with an elderly person
Actually, spending time with an elderly relative or acquaintance is not at all as difficult as it may seem at first glance. There are a large number of activities that you can do with such a person. The only thing to keep in mind is that all the possibilities are limited by the physical condition to some degree. It is not always easy for elderly people, just like young people, to walk and move sharply for a long time. If we are talking about people with disabilities, it may be necessary to take into account additional points. For example, these may include poor memory, difficulty in fixing thoughts on anything specific.
Otherwise, there are plenty of things to occupy the elderly person. For example, you can do the following at home:
Play board games. There are many options, the simplest is the classic "Monopoly". Such games allow old people to feel excitement and vibrant emotions. It is important that they are not too difficult, if the elderly person has problems with thinking.
Do crossword puzzles together or play any word games. Despite the fact that such leisure seems too simple, it is very useful for people in old age, because it allows them to train their memory or improve their vocabulary.
Watch a movie or read a book and then discuss the story. Older people may have difficulty reading the small letters in a book, so you can easily help them. Watching movies together will give them positive emotions. If afterwards you discuss the plot together, it can also greatly improve thinking abilities that deteriorate over time.
Do not forget about the walk. Together you can take a walk down the street, park or square and give the elderly person unforgettable moments.
I can't spend time with an elderly relative: what to do
Sometimes it happens that we do not have enough time to devote it to elderly relatives. There is nothing wrong with this, because life is constantly changing and everyone needs to do his own thing. In such a situation, it is possible to use the services of a professional caregiver.
It is not necessary to invite a professional for the whole day. It is quite possible to agree with her to come only at an agreed time, and then – go home. She may well be able to walk with your relative, or to give him any help. All services can be arranged in advance.