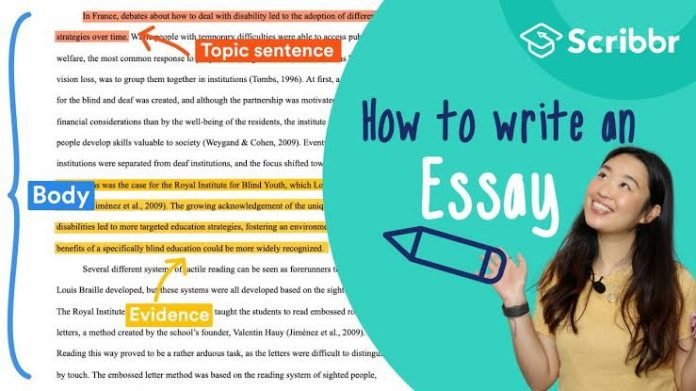 Last Updated on December 20, 2022 by Faiza Murtaza
Essay writing for students seems a daunting task, not for all but for many. If you are not natural in creative writing then it's something you need not to dread because it is a skill that can be learnt through practice and determination.
Once you get a hang of essay writing, you can write any piece of academic writing such as a thesis or a paper, reflective essay, course assignments or something else. You just have to apply the same techniques you learnt for writing an essay.
There are tips and techniques, students can learn and practice and with practice can start writing some great essays within no time.
Follow the given infographics that has made essay writing easy for you to learn:
Select a topic
Students may have been given a topic or given choices to select one. If the topic is assigned to the students, then they have to start thinking about what they are going to write. For instance, should it be written specifically or in a general manner. And if the topic is not given and they have to write about a subject of their choice then there is a lot of work to go through.
However, the latter has more benefits when it comes to writing an impressive essay. It provides an opportunity to write on something of their interest or which relates to their personal experience. It gives them a purpose to enlighten people of their thoughts or persuade them of something. Then do some research about the topic. Then evaluate everything you have written down.
Create an outline
Whatever ideas come to your mind, start writing it down. This enables the writer to link their thoughts with clarity. Your ideas and thoughts will begin to connect, and this will give you a base to start your essay. You can organize your ideas by creating an outline or using a diagram.
Students can get help from professional writers available online and ask them to write my paper or assistance in their course assignments.
Write a thesis statement
After choosing an intriguing topic and organizing your thoughts, it is time to write a thesis statement. Thesis statement is the main element of an essay as it informs the reader about the focus of the essay and helps the readers to recognize what they are about to follow. In an essay, it is a rule to write the thesis statement at the end of the introduction.
The introduction paragraph with a thesis statement captures the reader's attention. You can hook your readers with an interesting quote, an anecdote, an amazing fact.
Write the body
The body of the essay comprises several paragraphs. Each paragraph is written about the ideas that you have already noted down in your outline or the diagram with the supporting statements and arguments that you will build along to explain your views.
Write the conclusion
The conclusion is also the main and important part of an essay. It concludes and sums up the whole discussion and the overall ideas giving the final statement or perspective about the essay topic. The conclusion comprises four to five sentences with the reinforcement of the thesis statement.
Read More: How Students Can Get Help With Essay Writing?
Apart from this if you are interested to know about Business Education then visit our Education category.