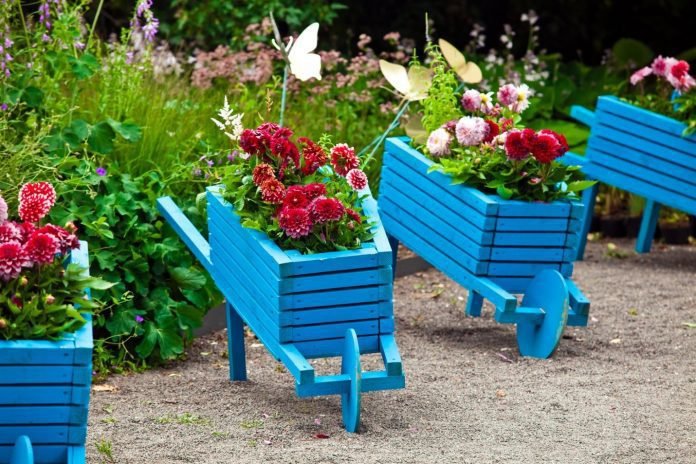 Last Updated on September 15, 2022 by admin
Have you recently moved to Florida?
If so, then you've already discovered that the Sunshine State is an amazing place to live. After all, there's a lot of warm sunshine, gorgeous lakes and beaches to enjoy, and tons of great people who are eager to welcome newcomers.
This is also the ideal place to make the most of your home landscaping. In fact, this might be the best place in the country to plant flowers and cultivate the kind of lush green lawn you've always dreamed of having.
This article takes a look at great Florida landscaping ideas that will help take your lawn to the next level. Keep reading to learn more.
Maximize Your Curb Appeal
Let's start by talking about landscaping ideas for your front yard.
Any reputable landscaping company in Florida is going to work hard to make the front yard look great. After all, the last thing you want is for your front lawn to be full of brown grass and dead plants. Thus you need to fully embrace the warmth of the humid Florida climate by using native plants to boost your home's curb appeal.
The best way to upgrade your curb appeal is to focus on flower beds along the front of the house, then line them with pavers or crushed stone to create a decorative edge. This will also help keep your maintenance to a minimum.
Your Backyard
Now let's look at your backyard. This is the area of your home where you're most likely to do a lot of entertaining, especially on gorgeous Florida days when you don't want to stay indoors.
The key to finding the perfect Florida backyard landscape ideas is to keep things as simple and cheap as possible. This includes using a combination of grass, tropical plants, and stone.
When you hire the best landscaping company in Florida, they will understand how to create multiple layers that will provide a complex design that's actually super easy to maintain. In other words, the pros are skilled at arranging rocks and plants to create height and depth.
Here's a great resource where you can find professional landscape and design near me.
Don't Shy Away From Color
There's no denying that Florida is a colorful place. The natural colors of the environment are the best places to look for landscaping inspiration for your home.
The colors of the flowers really pop, that's why you need to integrate as much color as possible into your front yard and backyard landscaping. This will also help attract honeybees, butterflies, and other pollinators who will bring life to your garden and transform it into the landscape of your dreams.
Florida Landscaping Ideas You'll Love
It's no secret that curb appeal is one of the best ways to increase your home's property value. Fortunately, this guide to awesome Florida landscaping ideas will help create the type of garden paradise that will make you proud to be a resident of the Sunshine State.
Please continue exploring our vast library of articles to discover more content filled with useful lifestyle-related tips and advice.
Read More: 5 Worthy Qualities of a Reputable Landscaping Company