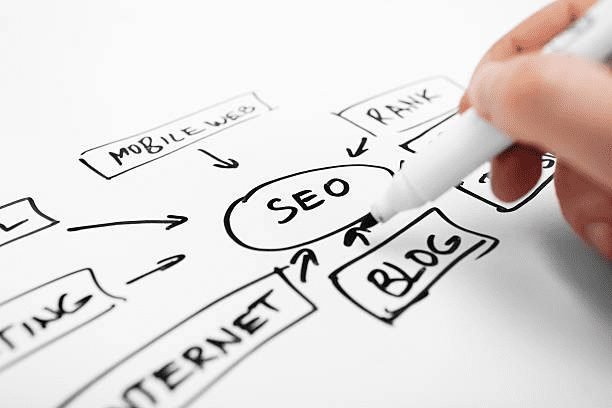 Last Updated on June 9, 2023 by asifa
Site optimization will always be a process that is ongoing. You can expect best practices and strategies to change along with the constantly evolving SEO industry. You might find that it is challenging to keep up, especially if your site has many pages. It may be time for your SEO strategy to be refreshed. It will help if you get experts in Brisbane SEO to speed up your transition to more current practices and technology.
How much does SEO cost in Brisbane?
The cost of Brisbane SEO will be dependent on the size of your webpage. But on average, expect to shell out $750 to $2000 per month. Hourly SEO rates will be $125-$250. Overall, if you face stiff competition, the more you need to pay top dollar for your SEO.
Stuffing keywords
Keyword stuffing is the practice of utilizing keywords multiple times on a page without regard to their relevance or how they impact content quality.
When search engines such as Google were first launched, their algorithm was wholly based on the density of keywords. It simply meant stuffing a page with keywords which is a surefire way to rank well in search results.
But over the years, search engine algorithms have become more sophisticated. Currently, rankings are based on various factors, which include the quality of content and user experience. Both of these are negatively affected by keyword stuffing.
Thin content
Google regards content as thin when it adds little or almost zero value to a site. It will include low-quality pages such as affiliate pages and automatically generated content.
Overall, any page that does not provide a purpose nor give visitors crucial information is considered thin. Comparable to keyword-stuffed pages, having thin content on your site can result in penalties. If you have thin content, you may have received a notice in your Webmaster tools, so you will be aware that it is an issue on your site.
But even if you haven't received a warning, it is still worth going through your site to check pages that can be improved. It can be a source of great long-form content ideas and also help your site rank optimally for the keywords on those pages.
Brisbane residents are actively online and expecting great content. Popular online activities of Brisbane residents include email, web browsing, and shopping. Mobile Internet speeds are fast-growing in Brisbane and the rest of the country, so it is critical to level up your website to match the needs of your audience in the developed world.
Using broad keywords
One of the first critical steps in creating a better SEO strategy is selecting the best keywords. But this can go beyond the initial research process. If you haven't updated your website in a while, you may be targeting too broad and short keywords.
In the beginning, it was possible to rank for almost any keyword since only a few people were utilizing SEO. It is possible to optimize pages using broad keywords. But in the modern era of SEO, companies in every industry are attempting to attract customers via search. Because of this, ranking for almost any term or phrase will be a challenge.
Thus, if you are just starting your SEO strategy, it is unlikely that you will stand a chance ranking for highly competitive keywords. Keep in mind that the broader the keyword, the more competition there will be.
Instead, you will be more successful when you focus on long-tailed keywords.
Exact-match domains
For numerous years exact match domains, otherwise known as EMDs, were a hot topic because they were efficient in ranking in the search engines. It was effortless to develop a microsite as an exact match domain and rank far more swiftly than traditional branded domains. The results will often be seen in weeks and, in some cases, days.
With an EMD, your domain matches the specific keyword phrase you are targeting. One example is tampacontractor.com. But it immediately lost its power once Google adjusted its algorithms.
Although exact match domains have the potential to rank as any other domain, they also have a higher potential to be regarded by the search engines as spam, whether algorithmically or manually. It can even be a risky proposition when you consider that they aren't as brandable. As a result, they are often viewed as less trustworthy, which can mitigate conversions and make link building more challenging.
Exact-match anchor text
At some point, anchor text, the clickable text on content, was a massive ranking factor. For example, if you wanted to rank for Tampa HVAC contractor, you would have tried to acquire as many links utilizing Tampa HVAC contractor as the anchor text as you could.
This strategy is much abused by marketeers, and Google punished it by dropping the rankings of websites which they judge to have artificial amounts of keyword-rich anchor text backlinks.
There is generally a lot of variety with anchor text distributed for a natural link. For example, if 100 different people link to the same page on your website, texts will likely be utilized in a different context within their content. For example, one person might be linking to your webpage using anchor text that describes the product, while another may link using anchor text that describes the price. Still, another may be linking utilizing a nondescript anchor text such as click here or something similar.
Avoid linking from low-quality and irrelevant sites
Links from other sites are the most crucial SEO signals aside from the content on your site. But when it comes to earning links, you must focus on quality over quantity.
Unfortunately, it isn't always the case. During the early days of SEO link building, all that mattered was numerous links pointing to a site. It resulted in schemes, and most owners will pay for links from low-quality sites that are, in some cases, even spammy.
This strategy was effective until Google and other search engines enhanced their algorithms to penalize such underhanded link-building maneuvers. If you have ever paid for links or linked to low-quality sites that you do not want, it is in your best interest to unlink and disavow them.
Brisbane residents want a high-quality experience when they browse websites. They actively read through information online. Brisbane residents, along with the rest of the country, read and comment on blogs and forums. Some even actively manage a blog themselves. Brisbane residents are part of the nearly 3 million Australians who actively participate in the blogosphere.
Apart from that, if you are interested to know about Forklift Training Brisbane then visit our Business category.