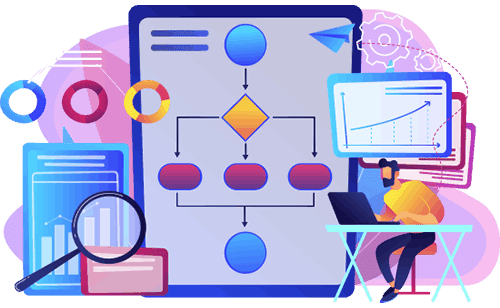 Last Updated on September 15, 2023 by
Effective shop management and leadership are required while managing a retail shop. Retail trends change often, and retail firms' operation hours might be significantly longer than those in other industries. Because fashion and the latest items are so fluid, retail is a fast-paced sector that lives on smart strategic planning. Retail enterprises rely on efficient and comprehensive operational requirements to be successful.
It's simple to grasp the concept of Shop management. It's the art of managing and controlling everything that happens in and around your shop – nothing more, nothing less. However, delve a little further and you'll find that, while the concept is simple, maintaining competent control over all the moving elements that make up your business is a difficult effort.
Consider the many duties and responsibilities of the ordinary shop manager to see what is meant. They include caring after your employees' well-being and pushing them to reach sales objectives, as well as monitoring the ordering and receiving of items if purchasing is not handled centrally.
A Proven Business Model
A solid business concept is the first need for a successful store. Your company's strategic planning is at its core. The business model you pick must be able to maintain your firm in the long run for strategic planning to be effective. Most retail firms operate on a distributor model, which means they follow your business from purchase to resale.
Wholesalers and retailers have a better connection when they have a sound business plan.
Strong Inventory Buyers
Successful retail shop provides items that customers believe they need. These businesses hire buyers who are business-savvy and have a good eye for trends. The MIT Sloan School of Management recognised brokers or purchasers as one of the most crucial yet neglected components to a company's success in a survey of 1,000 firms.
Competent purchasers plan ahead, predicting which goods will become popular fast, which will fade soon, and which will be around for the better part of a year. Because buyers are so important to corporate operations, choose them wisely.
Inventory Management System that Works
Inventory is created when a firm buys and receives items, whether they are held in a warehouse or delivered straight to the company. Your retail business' motherboard is an orderly inventory tracking system.
Inventory tracking systems keep track of the value of stock, follow its movement, and count current stock levels electronically. If your company has more than one store, effective inventory also requires a well-functioning distribution system.
Understanding of Codes
Back rooms must be free of goods and shop fixtures in order for the business to be fire-safe. Customers and employees must be kept safe by securing or storing loose things such as ladders. If not, the business owner will be held responsible for not adhering to safety rules, and the business may be shut down.
Specific city codes under the jurisdiction of the business must be known by the owners and management. In order to run a business, you'll need the appropriate permits.
Outstanding Third-Party Vendors
Keep a list of third-party firms that are critical to the company's success. Electricians, plumbers, heating and conditioning professionals, and pest control firms are among the third-party suppliers. All vendors should be bonded and have a long list of good recommendations.
Record-keeping is essential.
Successful firms do not break the law. The Internal Revenue Service (IRS) has a list of dos and don'ts for effective recordkeeping. In most situations, you'll need an employment identification number and good bookkeeping records. Organize and legitimise your payroll and taxes. Keep track of all purchases, payables, and receivables using financial statements.