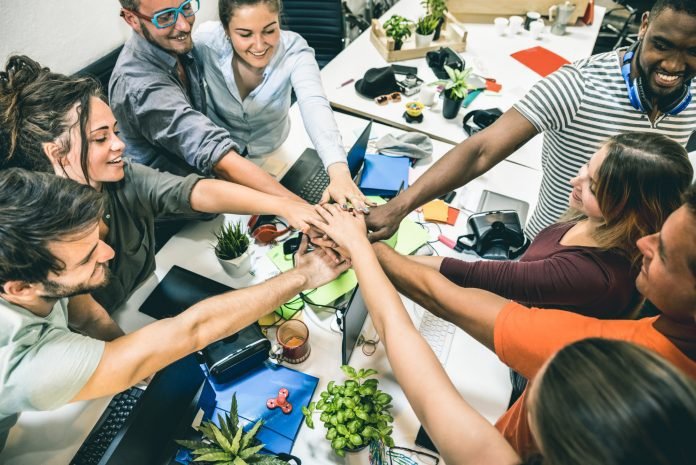 Last Updated on November 8, 2022 by
As a business owner, you've always had your work cut out for you. If you don't stay on top of marketing, financial management, and quality assurance, your company will fail. Nearly 50% of all businesses fail by the fifth year and you don't want to be one of them.
One thing you might not have expected is that retaining employees is also a major factor in your company's success. If you're working short-staffed, your business can't operate at 100%. It also means hiring new employees, who take time and resources to train.
This can cost you money and slow you down on your path to success. We want to help. Keep reading for our top four tips for a happier workforce.
1. Lead By Example
Leading by example isn't just an outdated cliche about being in charge. It's incredibly important to employee retention. How can you expect your employees to work hard if they see you sitting at your computer playing Solitaire or scrolling through Facebook?
Learning how to keep employees means showing them that you work just as hard, if not harder than you expect them to work. If you're asking them to do something you're not willing to do yourself, they won't stick around long.
2. Be Compassionate
Compassion is one of the most important traits in all walks of life and also important to employee retention. If retaining employees is important to you, you have to show them kindness and understanding.
Everyone has bad days and everyone needs a little compassion to get through tough times. If you're unceasingly rigid, you'll come off as cold and indifferent. This is counterintuitive to motivating employees to work hard and remain under your employ.
3. Show Appreciation
Too many business owners and managers try to lead by fear. They focus too much on negative reinforcement rather than positive reinforcement.
Instead, find ways to rewards employees for good work. Show them your appreciation through things like corporate awards, casual Fridays, and pizza parties.
This type of positive reinforcement will result in motivated employees who want to work harder to earn your approval. Showing this type of appreciation is also essential in retaining employees.
4. Provide Competitive Compensation and Benefits
One of the most common reasons employees leave a company is because they find better opportunities elsewhere. If you want to enjoy the benefits of retaining employees, you have to give them a reason to stick around. This means competitive pay and benefits.
Why would someone stay at your company if they can use their experience to get hired where they will receive better pay and more valuable benefits? While we understand that these things will cut into your total revenue, they will only benefit your company in the long run. Experienced, well-trained staff that know your company inside and out will help you generate more leads and make more sales.
Having Trouble Retaining Employees?
Retaining employees is vital to your business's long-term success. Your workforce will be more talented and more experienced. If you're constantly losing employees, on the other hand, your productivity will suffer.
For more small business tips, stick around and look through some of our other articles. Our blog was created to help entrepreneurs like you become more successful.
Read more: What Is The Best Material To Put Behind A Retaining Walls?