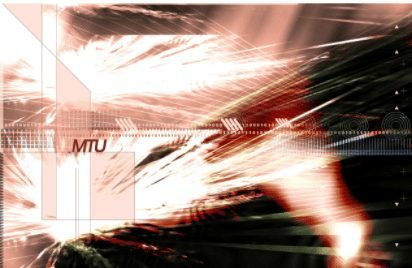 Last Updated on October 22, 2022 by
It is not far-fetched that tech-savvy individuals may perceive routers, switches, code, protocol analyzers the same way they viewed Lego and other toys as a child. For ordinary, less tech-savvy people, cyberspace is one giant playground with infinite options. Cybersecurity enthusiasts can listen for hours on end to cyber security podcasts discussing topics such as what is a router cyber attack and how it can impact internet users and business users.
Let's explore the digital playground known as the web or the internet to most, its respective dangers and some ways you can mitigate some of the risks associated with it.
Before Going to the Digital Playground
The first and most responsible, proactive and prudent step to take is to "go shopping" for a comprehensive anti malware suite in the same manner as you would go shop for knee protectors and a helmet before going rollerblading.
As opposed to helmets, typically, you can try anti-malware products for free without risking any money. If you are a business owner or planning to start a business, look for cyber security companies with an anti malware solution offering a personal and business version. It makes the most sense to use products from the same company for your business and personal.
As you venture into your cyber security shopping experience, keep in mind to evaluate items such as user experience, reviewing content such as online help, a glossary and blogs. Be sure to read reviews from reliable 3rd-party sources, including long-time customer reviews. The company's content will speak volumes about the character of the company and the potential quality of their product.
Once you have made a firm and fact-based decision, go ahead and purchase the full version for real-time proactive twenty-four-seven protection for you and your family and if you are a business owner, for your business as well. If you are head over heels in love with the product and it has a proven track record, it is advisable to purchase a license for a two-year period at a minimum. This will decrease the need to remember and have to deal with renewing the license a year down the road.
The Digital Metaverse Playground: Inherent Dangers
The digital playground known currently as Web 2.0 is transitioning to Web 3.0, also known as the Metaverse. This is similar to the likes of Disneyland getting a complete makeover with the coolest fastest rollercoasters with a varied natural and virtual experience, including an AR feature.
The Metaverse is currently taking the digital playground known as the internet, cyberspace or the web to the next evolutionary step from many perspectives, including the fun perspective.
Personalized 3D Avatars will be used in all communications platforms, from social to workplace-related platforms such as Microsoft's latest venture, Mesh. On the one hand, communication via Avatars is immensely entertaining augmenting communications significantly, and on the other, it opens the doors to masquerading types of cyberattacks and digital id theft.
This is why it is more important than ever to take cyber security very seriously and play safely in the digital playground.
Read More: 5 Advantages of Having An Outdoor Play Area For Childrenṣ