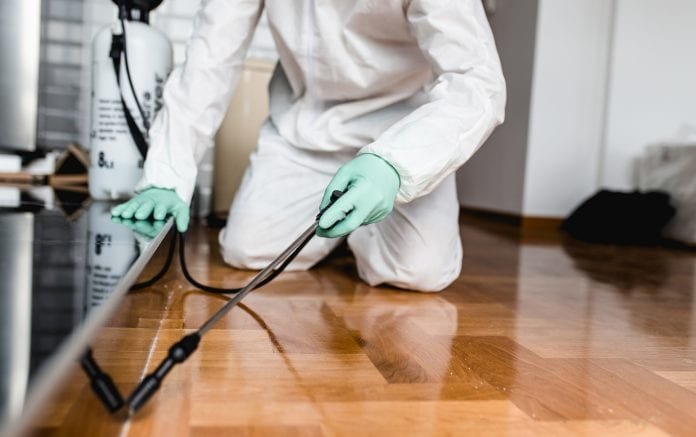 Last Updated on June 7, 2023 by asifa
House maintenance is a routine task that homeowners must keep up. However, many of us tend to overlook this crucial charge. We are often so busy with our work life and other priorities that we cannot notice there are intruders in our homes. These intruders, of course, can cause serious damage to your property and possessions.
Fortunately, you can get rid of a pest infestation before they become a significant problem by hiring a professional pest control company. A pest control service provider can help you deal with all sorts of invaders, ranging from bugs to rodents.
Value of Pest Control Services to Quality of Life
Pest control services provide homeowners with physical, financial, and emotional benefits. Here's how the best pest control service near you can improve the quality of your life.
Evading Health Problems
Pest infestations can be an irritating nuisance, but the bigger problem is their potential to cause health problems. Cockroaches, bed bugs, and rodents carry and spread microbial diseases. These creepy critters can trigger asthma, allergies, and other infections. A professional pest control service can help you avoid these health problems.
Food Protection
A pest infestation means there are chances that your food is contaminated. You put your family at risk of getting sick when you share the food they have gotten into.
Professional pest control service providers ensure your food supply remains disease-free. So, there will be no intruders in your kitchen or commercial property.
Preventing Property Damage
Did you know that property damage by insects, mice, termites, rodents, and other pests is not covered by most insurance companies?
That's why you need qualified pest control service providers who can keep the pests out of your home, because the last thing you would want are termites eating your new furniture. A good pest control service can help you detect these pests ahead of time.
Peace of Mind
For many homeowners, noticing pests is a skin-crawling experience. You might feel stressed and wonder how far the infestation has spread. The right way to deal with this is to follow a proactive approach.
Regular pest inspections by a skilled exterminator lets you have peace of mind. You will be receiving professional advice from skilled pest experts who are trained in dealing with this issue. Thus, you will rest easy knowing that your home protection is in good hands.
The Value of Hiring Professional Pest Control Services
Now that you know the value of pest control services, let's look into the benefits of hiring the right team. It is wise to educate yourself on how a skilled pest control company works.
Prevention
Prevention is your best defence against a pest infestation. Of course, you can try and get rid of the pests by yourself but doing so has its drawbacks. There are chances that you might end up doing it improperly causing the infestation to spread. A lack of knowledge and experience with a particular species makes it difficult and often detrimental to try sorting it out without professional assistance.
Hiring a professional pest control company is the right and easy way to prevent pest infestation. You will have a skilled team at your disposal that know how to prevent local pests from entering your home. Plus, you will save a lot of time and energy by leaving the process to the pros.
Identification
The greatest advantage of employing a good pest control service is that they have the right knowledge. Pest control professionals are familiarized with local bugs and know what pest is causing the damage. Moreover, they have the knowledge to prevent them. Above all, they can identify how these pests are intruding, and will utilize proactive measures.
Eradication
To eradicate a pest infestation, you must know what works. Buying pesticides or chemicals from a local store and spraying them normally don't work. You must invest in hiring the right company if your home is suffering from an infestation. Never try to handle it on your own unless you have dealt with such a problem before.
Professional pest controllers are more suitable for such a job. They have the right set of skills, pesticides, as well as expertise. A good pest control service can eradicate the infestation before further damage is sustained.
If you are facing pest problems or want to safeguard your property, hire the right pest control company. Vanquish Pest Control can help you avoid and eradicate household pests like rodents, bugs, cockroaches, and other pests.
Apart from that, if you are interested to know about Green Pest Service Provider then visit our Home Improvement category.