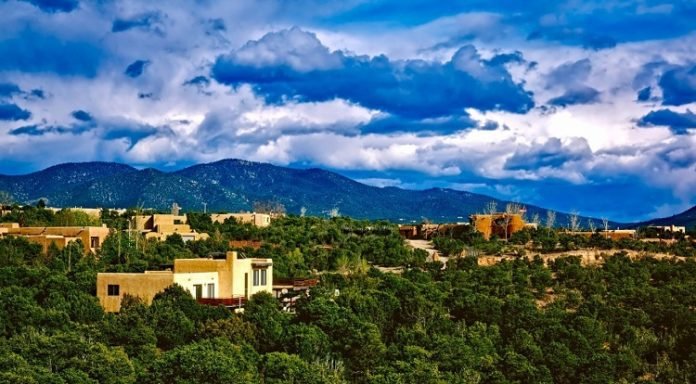 Last Updated on June 19, 2023 by asifa
Did you know that in 2018, 36.6 million trips were taken to and around the New Mexico area? When most people think about their perfect vacation spot, New Mexico may not be the first place to come to mind.
However, this state offers a wealth of opportunities for exploration and fun. If you're planning a trip to the state known as "the land of enchantment," keep reading for things to do in New Mexico that will enchant you.
One: Attend the Albuquerque International Balloon Fiesta
If you are a hot air balloon enthusiast or just looking for things to do in Albuquerque, this is the festival to attend. This festival occurs every fall in Alburquerque.
There are shows, amateur races, and showmanship competitions. There is also food, drinks, music, games, educational opportunities, and crafts.
One thing you cannot miss doing while attending the festival? The opportunity to go on a hot air balloon ride.
Hot air balloon rides in New Mexico are an experience like no other. As you glide through the sky, you will get to take in breathtaking views and history in a unique way that you will remember forever.
Two: Billy, the Kid
Are you a Wild West history buff? Then you need to visit the town of Lincoln and walk in the footsteps of Billy the Kid.
Billy the Kid, aka William H. Bonney, was a gunfighter and outlaw. However, his first arrest was for stealing laundry. While Billy the Kid only lived to 21, he is well known as part of Wild West history.
Three: Carlsbad Cavern National Park
If you love visiting national parks, you cannot miss out on Carlsbad. This park is in Southern New Mexico, so visit the right time of year!
There are over 100 caves, and some of the chambers, such as the "Big Room," have stalactites clinging to the roof that is breathtaking to see. There are also drives with desert views and desert wetlands.
Four: Sangre de Cristo Mountains
The Sangre de Cristo Mountains stretch from Colorado to Northern New Mexico. These mountains are considered part of the Rocky Mountain range.
If you plan to go hiking in these mountains, take a llama! These llamas make excellent hiking companions and can help carry your belongings. The company in Taos, with their guides, will also often use llamas that are rescues.
Five: Visit Meow Wolf
If you are in or around the Santa Fe area, you cannot miss a visit to Meow Wolf. If you love art or are trying to help your children see art in a new way, this is the experience for you.
Meow Wolf is an interactive art experience that will have your jaw-dropping. Not only will you see art, but you will experience art.
Overview
New Mexico is filled with a rich history and diverse landscapes, making it a perfect destination for adventurous travelers seeking a unique experience. Here are five things to do in New Mexico for the experience of a lifetime:
Visit the Carlsbad Caverns National Park: Descend into the depths of the earth and explore one of the world's largest cave systems. The park offers guided tours of underground caverns, hiking trails, and stargazing opportunities.
Explore the Rio Grande Gorge Bridge: This steel bridge spans the Rio Grande Gorge and offers stunning views of the surrounding landscape. Visitors can walk across the bridge or bungee jump from it for an adrenaline-pumping experience.
Experience the Balloon Fiesta: Held annually in Albuquerque, the Balloon Fiesta is the world's largest hot-air balloon festival. Visitors can watch as hundreds of colorful balloons fill the sky, and even take a hot air balloon ride themselves.
Visit Taos Pueblo: This ancient Native American village has been inhabited for over 1,000 years and is a UNESCO World Heritage site. Visitors can learn about the culture and traditions of the Taos people and shop for handmade crafts and jewelry.
Hike in the White Sands National Park: This unique park features stunning white sand dunes that stretch for miles. Visitors can hike, sled, or even camp in the dunes for an unforgettable experience.
Enjoy These Things to Do in New Mexico
There are many things to do in New Mexico; start your exploration today and fall in love with the land of enchantment.
Are you inspired to hit the road and explore? Drive or fly to our travel section for ideas to inspire your next vacation.
Apart from that, if you are interested to know about Why You Should Move to a Mountain Town then visit our Lifestyle category.